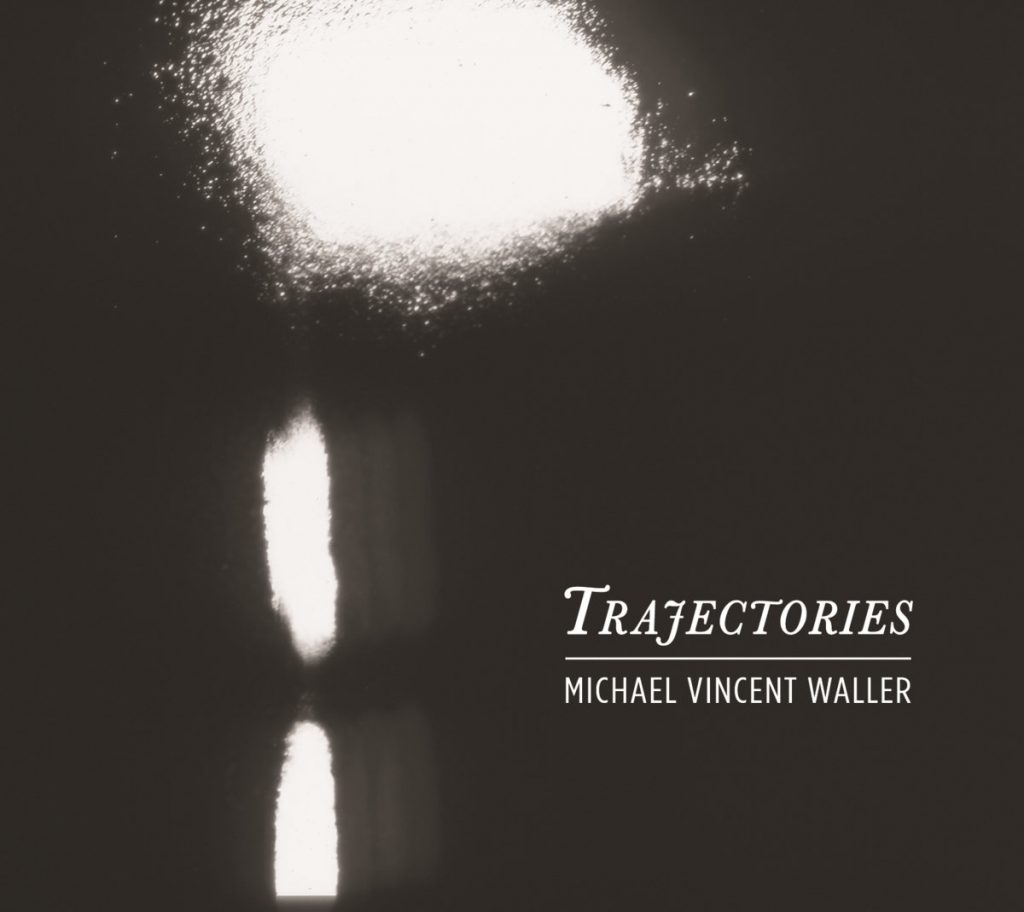 If Michael Vincent Waller's first album, The South Shore, was programmatic in nature in that it "depicted" selected landscapes, and  moments of observation, the second CD, Trajectories, appears to be more about the inner world: more reflective, more inwardly. Landscape portraits are images of the mind, of course, but on this album Waller goes further: he  is like a traveller staring at the bottom of the rowing boat in the middle of a breathtaking Alpine lake.
Trajectories is also simpler. For his first album Waller wrote music for solo instruments  (cello, piano, flute), a duo, a trio, a string quartet and a small chamber ensemble even; this  second CD (compositions from 2015-2016) consists of works mainly for solo piano. It's also simpler in musical terms. Certain familiar elements are still there such as the interplay of pure modal scales (Ionian, Dorian, Phrygian, Lydian, Pentatonic, … ) and above all minimalism.
On this album Waller is like a traveller staring at the bottom of the rowing boat in the middle of a breathtaking Alpine lake.
Waller's minimalism is a question mark. It sounds as if Erik Satie and Arvo Pärt were mixed up and the mixture made more entertaining than that of the role models. Things are happening beneath the surface but only ostensibly and not always sufficiently in order to maintain the interest. Numerous modern composers make music out of simple elements. Some manage to load their music with inner (musical) meaning while others trust purely on the sonic effect eg. of the repetition. Waller's minimalism is not monotonous but on this album he slightly repeats himself.
People use music for different purposes and situations (seven different according to one taxonomy). One obvious intended use of music is to control emotional states. Waller's music's simplicity, melodicity and serenity serves this function well. It's relaxing to listen to when in a certain mood even though for a curious mind the music's outward character, soft dynamics and non-questioning tonality makes it slightly too obvious.
I liked the opening piece "by itself", and the closing track of the otherwise too long (nine track) "Visages", in addition to the compositions written for the piano and the cello. R. Andrew Lee (piano) handles Waller's material with care and dedication, and so does Seth Parker Woods on cello.