Javier Red's Imagery Converter's new album – Life & Umbrella – makes a musical statement for love, acceptance, and understanding for those on the autism spectrum. Inspired by his son's autism diagnosis, he and his band, including drummer Gustavo Cortiñas, has set to "explore an organic, rhythmic approach, not tied to conventional meters or recognizable jazz grooves".
When pianist Javier Red's 12-year-old son got diagnosed with autism, the experience of caring for him and catering to his tailored needs instigated the most important project of his career. Life & Umbrella, named after a term for the spectrum that autism entails, is effectively a call for neurotypical persons to understand those with autism, countering the usual narrative that those that live under the umbrella need therapy to communicate with those who do not.
Through twelve intricate compositions of the new album, Red is said to describe a child's emotions, internal world, and life with autism, intertwined with his own experiences as a parent. Sceptic about music's potential to convey what we normally understand by meanings, I'd rather say that instead of describing or expressing anything, Red's music on this album creates a musical parallel with a life of an autistic person, precisely by exploring unconventional organic, rhythmic aspects of jazz. It is in this way ("inviting a different set of assumptions and insights to be discovered, manifested, and woven into the sound") that Javier Red and his band's music urges neurotypical persons to understand those with autism diagnosis, and spread love, understanding and compassion. Because of the chosen approach, I fully agree that Life & Umbrella is not just an artistic statement to accept those wired slightly differently than ourselves, but also a powerful collection of intuitive, seductively puzzling music.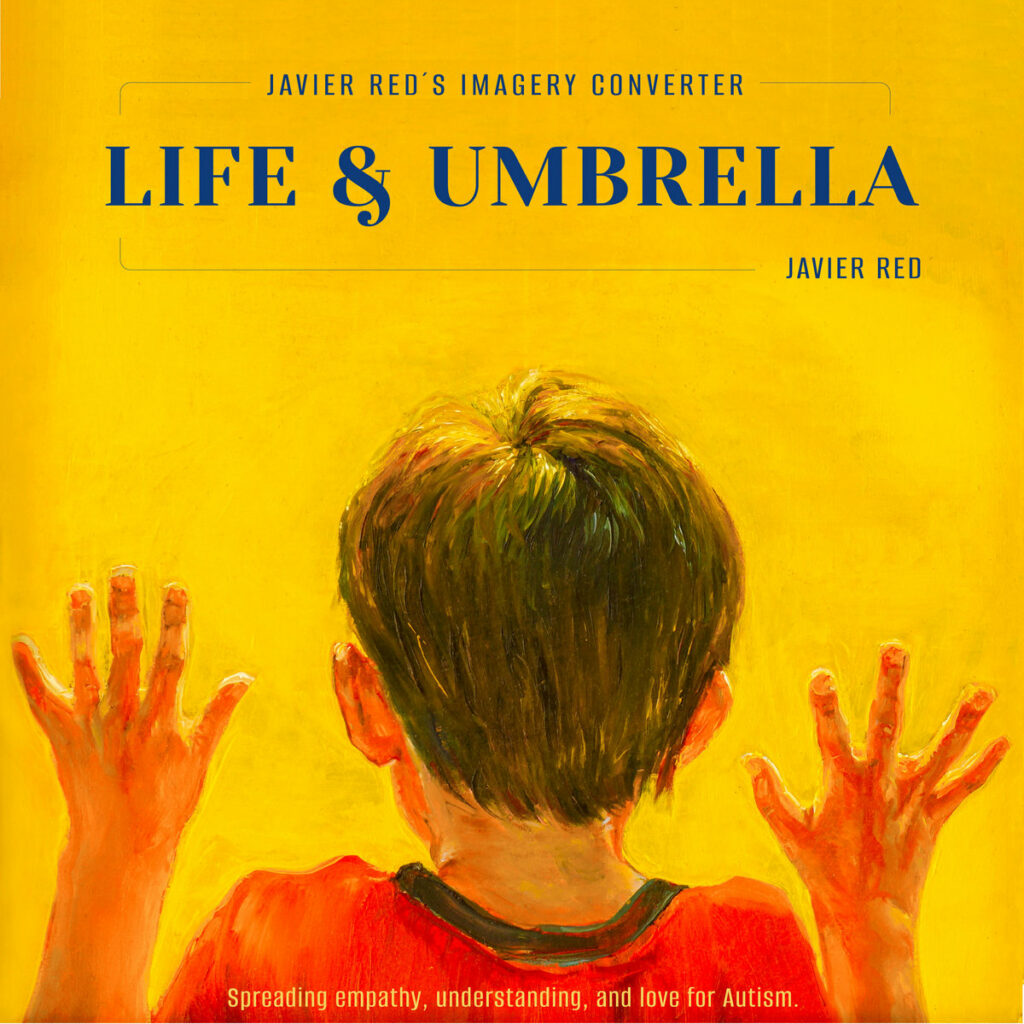 Javier Red – Piano, Gustavo Cortiñas – Drums, Jake Wark – Tenor & Soprano Saxophones, Ben Dillinger – Bass, Desafio Candente Records Produced by Javier Red. Recorded by Scott Steinman/ assisted by Jon San Paolo at Electrical Audio. Mixed and Mastered by Scott Steinman at Studio Media Recording. Art work by Carmen Chami. Graphic Design by Alexis Ramirez Rivera. All compositions by Javier Red (ASCAP) ® & Javier Red Music © 2023.
The track list speaks for itself:
1) Thoughts unable to be contained: Their thoughts are like water, they flow freely and escape at the first chance.
2) The happiness of hope: The tenderness of a newborn child, and their parents' dreams about the future.
3) Imaginary friend: Powerful, and clear as reality.
4) Brain checking: Let's run some tests, just to rule out…
5) Umbrella: Always open; no way of closing it.
6) Resilience cycle: The everyday cycle of failures and recoveries.
7) This is what they found: The process of moving on from the diagnosis.
8) Life: Keeps moving, like the earth, the sun, and the stars.
9) Interior world: The hidden world of wonders behind their silence.
10) Different tempos: A different pace of life to be understood.
11) Choices: There's no map of what is best to do, but only an overwhelming array of choices.
12) Future, umbrella, and life: An unforeseeable future, concealed under the umbrella, while life keeps moving forward.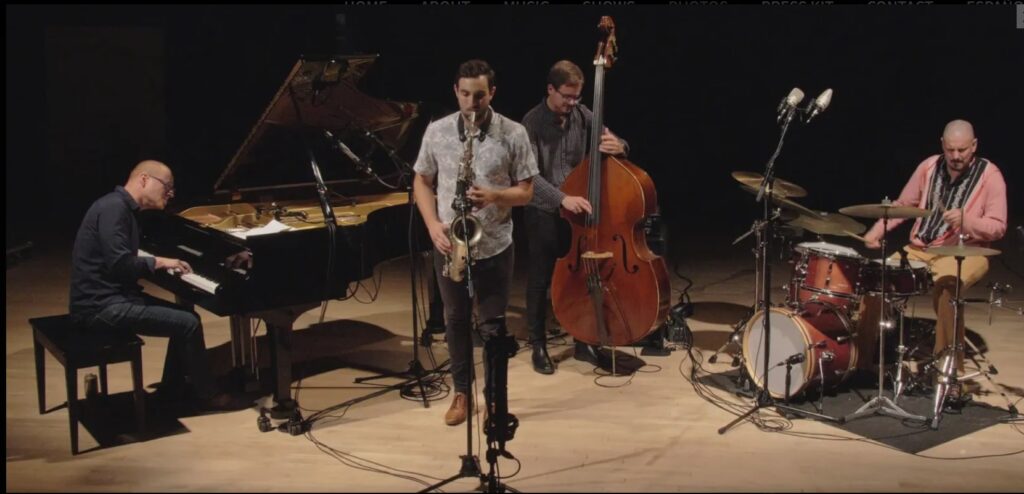 Featuring renowned drummer and longtime friend Gustavo Cortiñas, as well as Jake Wark on tenor sax and Ben Dillinger on bass, Imagery Converter's second feat (their debut album on historic Delmark Records Label was selected as one of the NPR Jazz Critics Poll best debut albums of 2019)
The album is partially supported by a grant from the Illinois Art Council Agency, through federal funds provided by the National Endowment for the Arts. Is is also partially supported by an Individual Artist Program Grant from the City of Chicago Department of Cultural Affairs & Special Events.