'Solastalgia' is an emerging concept developed "to give greater meaning to the mental distress that is specifically caused by environmental change impacting on people while they are directly connected to their home environment". Land Body Ecologies Festival, a four-day event at Wellcome Collection, London, held from Thursday 22 to Sunday 25 June, deals with, through the lens of Solastalgia, environmental health/mental health of marginalized, Indigenous or land-dependent communities, the lived experiences of land trauma, and the sense of place is being violated. The festival fills five floors of Wellcome Collection with free art installations, workshops, talks, films and performances. (Image courtesy of the opening picture Antti J.Leinonen, Illustration overlay courtesy of Quicksand).
More about Solastalgia (from Land Body Ecologies)
The term Solastalgia was created by an Environmental Philosopher Glenn Albrecht in 2005, based on the emotional impacts of large scale coal mining on individuals' wellbeing in New South Wales, Australia, in his home area. In 2015, the term was included in the medical journal The Lancet as a contributing concept to the impact of Climate Change on Human Health and wellbeing. More recently, the term Solastalgia was included in the United Nations' 2022 report by the IPCC – Intergovernmental Panel on Climate Change. In Albrecht's publication Earth Emotions (2019), Solastalgia is identified as one of six conditions defining land-based sicknesses, or psychoterratic diseases, emerging from our changing relationship to our natural world. Unlike the more commonly recognized term eco-anxiety, which relates to the sense of global dread and lack of control over the current and predicted future state of human-induced climate change, Solastalgia is rooted in a lived experience of place, and bound within how one defines their home, their land and identity.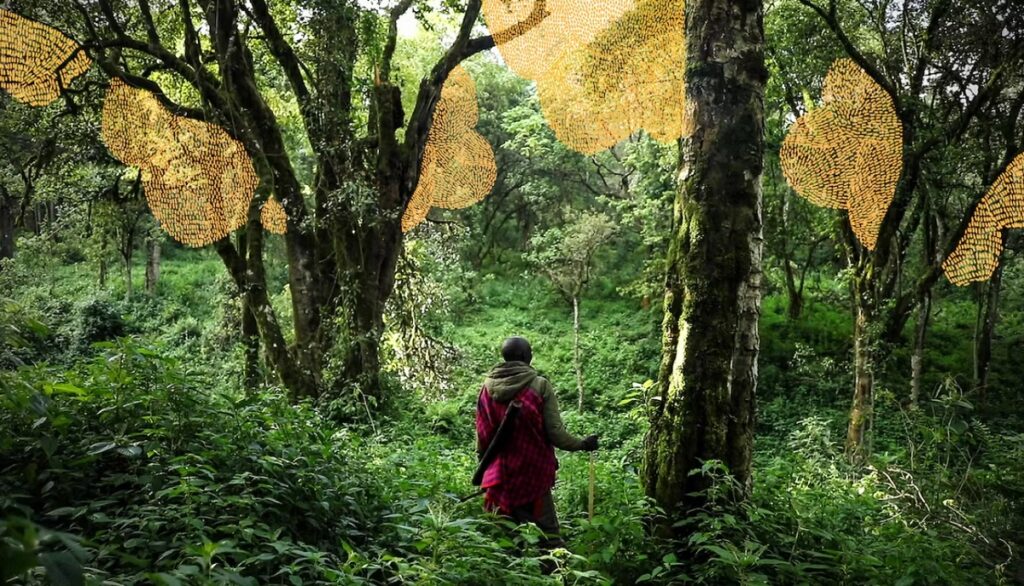 FESTIVAL
At the Land Body Ecologies Festival, the theme of ecosystem health/mental health is being explored through a number of significant sound, music and art installations alongside talks, performances and workshops. The sensory, communal, and reflective sharing is the culmination of two years of exploration by Land Body Ecologies, a collective of human rights activists, mental health researchers, scientists, academics, and artists. The festival is produced by Unbox Cultural Futures and Invisible Flock.
The festival probes the deep interconnections of the health of the earth and our wellbeing, connecting global local communities, thought leaders, and artists, disseminating 'the language of place'. The term 'language of place' is attributed to Elizabeth Cook Lynn.
At the heart of the project are Indigenous and land-dependent communities including Ogiek in Kenya, Batwa in Uganda, Pgak'yau (Karen) in Northern Thailand, Sámi across the wider Arctic region, as well as communities living in the buffer zones of the Bannerghatta National Park in India, communities affected by the damming of rivers in Northern Finland.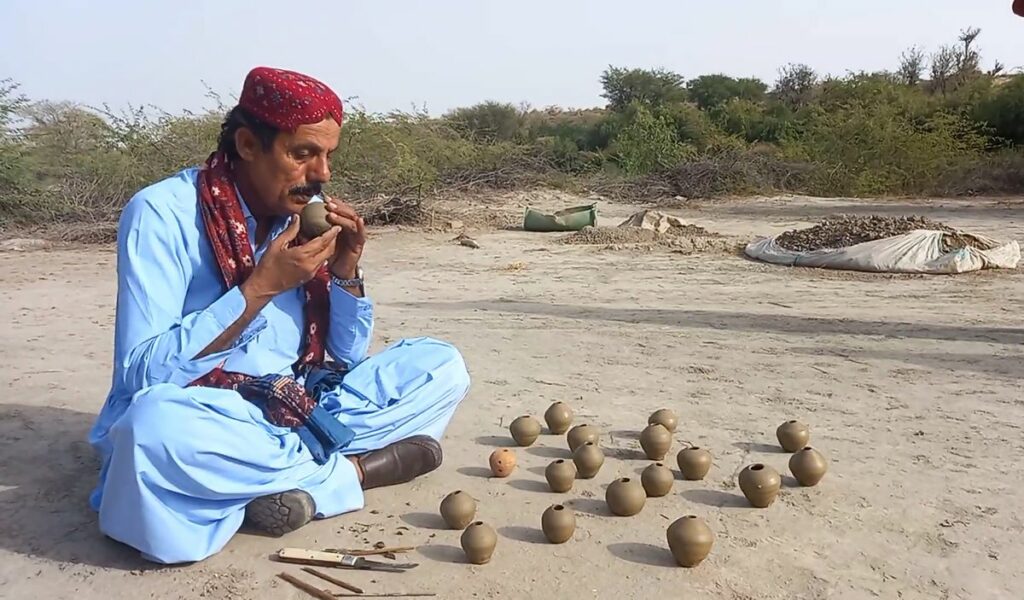 WORKS OF ART
The festival includes multiple sound and art installations. Sámi artists Outi Pieski and Jenni Laiti present 'Ovdavázzit – Forewalkers' an ancient and futuristic portal and path of thirty freestanding body-height Sámi walking sticks at the main entrance to Wellcome Collection. The artwork is about indigenous knowledge, ancestral technology, traditional crafts, and sovereignty. The work signals how life and mobility are based on a sustainable co-existence with the needs of the land.
Site-specific installation 'Boalno – May – 2022' in the Wellcome Collection Reading Room is a 3D sonic work creating the impression of being surrounded by three thousand Reindeer circling together.
Artist collective Invisible Flock with master potter Allahjurriro and Faqir Zulfiqar, the only known artist to play the borindo, presents an interactive, award-winning sound installation and sculpture called 'Microtonal'. It comprises over two hundred borindos, which are ancient hand thrown pots. Microtonal is an off-site installation at The Crypt Gallery, capturing sounds and recreating them in soothing soundscapes.
'Virran Mukana' by the praised sound artist Chris Watson invites audiences to follow the current of Finland's longest river the Kemi, as its sound travels through Wellcome Collection's stairways. From ice fracturing under the river's surface to the growl of hydroelectric turbines, the work uses the sound of the landscape to evoke our changing ecosystem.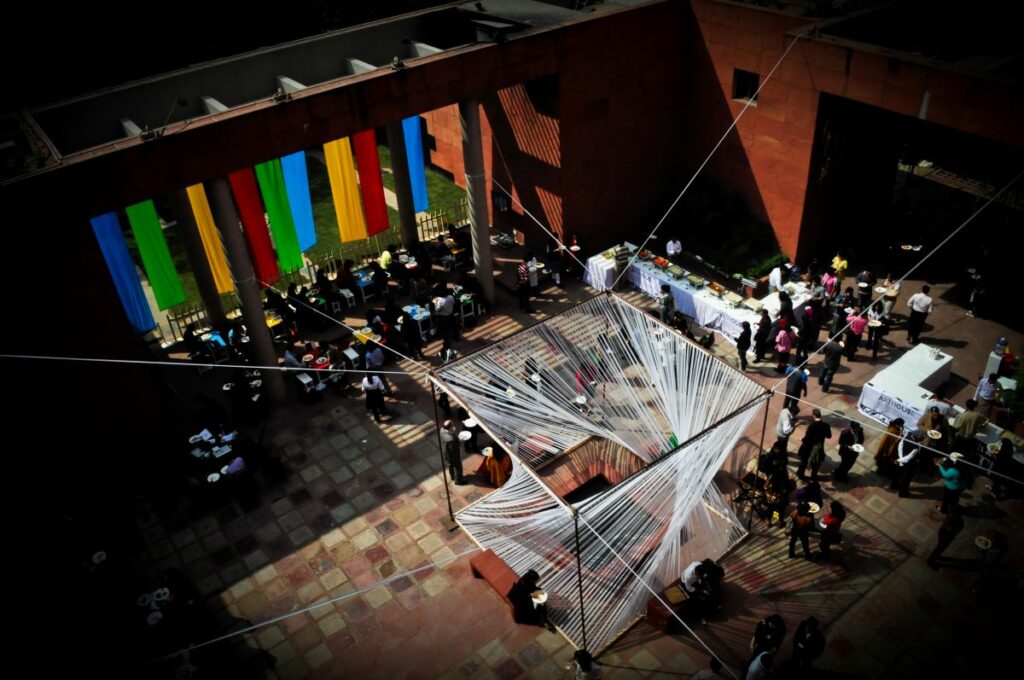 WORKSHOPS
Communal activities and workshops provide conversation spaces for uncovering histories through traditional Batwa and Ogiek storytelling, and weaving, food knowledge and cooking.
'Stories of Entanglement' is a multi-layered exhibition that provides an opportunity to deep dive into the transdisciplinary research framework of the Land Body Ecologies project. Stories, sounds, objects, images, and expressions collected over the course of the project examine the impact of environmental change on the participating Indigenous and land-dependent communities.
Finally, a series of films explores the experiences of marginalised communities in different parts of the world, and includes 'The Road to Kuthriyar' (2021) directed by Bharat Mirle. It tells the story of Dhruv, a wildlife researcher from the city whose worldview is transformed when he enlists the help of Dorai, a tribe member guide to help him map a remote wildlife sanctuary in Tamil Nadu.
Performances include 'The End of This World' by Jenni Laiti who asks what we should take with us to the next world. Based on the artist's related diary, the performance explores the importance of coming together to process and grieve collective trauma and loss, set against a film of the Arctic landscape.
Conversations, panel talks and breakout spaces create opportunities for deeper exchanges within the festival following multiple thematics across Land Body Ecologies work, from newly named 'Land-Based Violence' to understandings of intergenerational trauma centred around stories from communities who are living these experiences.
The full programme for the Land Body Ecologies Festival on the Wellcome Collection can be found here:
https://wellcomecollection.org/event-series/ZFt3UBQAAMFmEIya
Land Body Ecologies Festival, 22 June to 25 June 2023. Venue: Over five floors of Wellcome Collection, 183 Euston Road, London, NW1 2BE
Admission is free. The majority of activities are drop-in but some talks and activities require booking.
Opening Hours: Tues to Sun 10.00 to 18.00, Thurs from 10.00 to 20.00, closed Mon.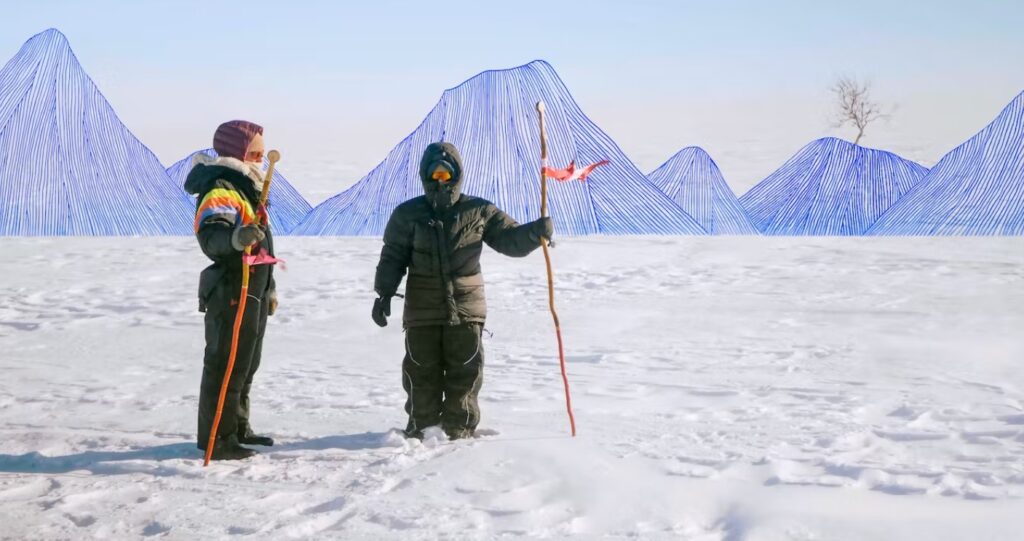 About Wellcome Collection
Wellcome Collection is a free museum exploring health and human experience. Its vision is to challenge how we all think and feel about health by connecting science, medicine, life and art. It offers changing curated exhibitions, museum and library collections, public events, in addition to a shop, restaurant and café. Wellcome Collection publishes books on what it means to be human, and collaborates widely to reach broad and diverse audiences, locally and globally.
Wellcome Collection actively develops and preserves collections for current and future audiences and, where possible, offers new narratives about health and the human condition. Wellcome Collection works to engage underrepresented audiences, including deaf, disabled, neurodivergent, and racially minoritised communities. Wellcome Collection is part of Wellcome, which supports science to solve the urgent health challenges facing everyone. We support discovery research into life, health and wellbeing, and we're taking on three worldwide health challenges: mental health, infectious disease and climate and health.
About Land Body Ecologies
Land Body Ecologies are a global transdisciplinary network exploring the deep interconnections of mental and ecosystem health. Since 2019 they have been working to understand and engage with the experiences of land trauma among land-dependent and Indigenous communities. Land Body Ecologies' research is rooted within communities at the forefront of today's climate, ecosystem and land rights issues. Through long form collaboration, they seek to understand the traumas endured when the land suffers.
Land Body Ecologies is formed by Invisible Flock, Quicksand, Minority Rights Group International, Dr Ayesha Ahmad (St George's University), Dr Outi Autti (Oulu University), Sheila Ghelani, Kaisa Kerätär, Action for Batwa Empowerment Group and Ogiek Peoples Development Program.