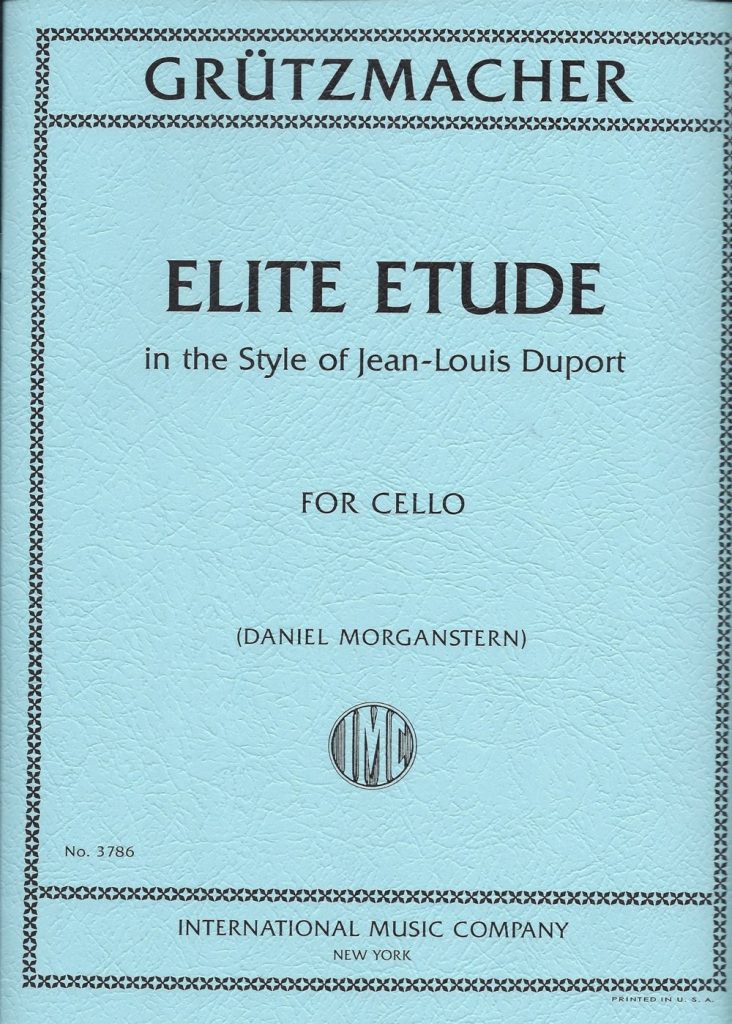 Cello students and cello teachers all over the world know him from instructions and marks he made on the notes of various composers. He's also recognized for the cadenzas he wrote eg. for the cello concertos by Boccherini and Joseph Haydn, still performed by cellists every now and then. He's also known for rearranging J.S. Bach's Cello Suites with additional chords, passages and embellishments. However, his most famous work today is, perhaps, his edition of Luigi Boccherini's Concerto in B-flat for which he selected samples from Boccherini's four different works and made, by sticking to Bocchrerini's original musical ideas, a curious melange with creative orchestration and phrasing,
Friedrich Wilhelm Ludwig Grützmacher (1832 – 1903) was a very prominent German cellist in the second half of the 19th century. In 1850 he became the solo cellist in the Leipzig theatre orchestra, and later Professor at the Leipzig Conservatory. Moving to Dresden Grützmacher got the position of the principal cellist of the Court Orchestra, and became the head of the Dresden Musical Society. In 1877 he was nominated as the Professor at the Dresden Conservatory.
Grützmacher is known for indefatigably touring throughout Europe and Russia as a solo cellist and chamber musician, which didn't, however, prevent him from composing music, mostly for cello, including several concertos. In addition, he wrote orchestral pieces, chamber music, piano music and songs.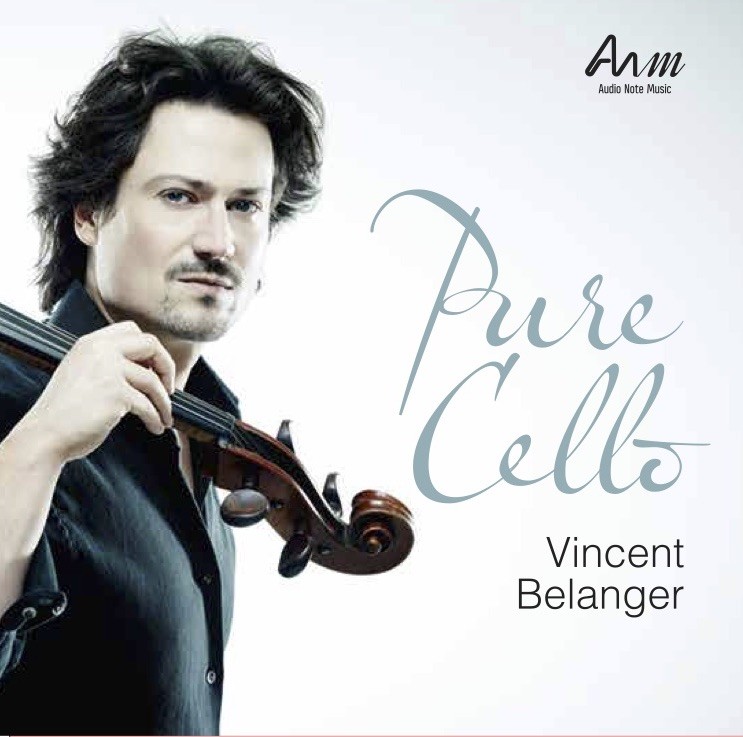 Elite Etudes
While working for conservatoires Grützmacher he found his calling as a teacher and educator. He couldn't resist composing technical studies and etudes for his own instrument, including two fairly well known works: Daily Exercises (Tägliche Übungen) op. 67 and "Twenty-four Etudes" op. 38. But who knows about Grützmacher's "Elite-Etüden", a series of twelve etudes he wrote for cello in the mid 1850s? Unlike some of his other etudes, these 12 etudes were based on the works/styles of former cello masters, for which Grützmacher gave his personal touch, and which were meant to be suitable for encores or recital pieces.
Why is Grützmacher and his Elite Etudes of interest? First off, only very few have actually heard them – I asked my daughter's cello teacher, and she didn't know although she was of course aware of Grützmacher otherwise. For some reason these etudes have not been recorded until recently when the Canadian cello artist Vincent Bélanger decided to include four of them (as world premieres) in his first recording "Pure Cello". Making them accessible to the general public is a cultural deed indeed. Bélanger's record was published by the Audio Note UK's new classical label Audio Note Music.
For some reason these etudes have not been recorded until recently when the Canadian cello artist Vincent Bélanger decided to include four of them (as world premieres) in his first recording "Pure Cello". Making them accessible to the general public is a cultural deed indeed.
The other obvious reason is that the Elite etudes, judging from the four chosen exampes (No.5 – Allegro Non Tropo – Duport; No.6 – Aria (Andante + Allegro) – Breval; No.7 – Fuga – Baumgartner; and No.8 – Allegro Moderato – Boccherini), make musically truly interesting material.
So Duport, Breval, Baumgartner and Boccherini it was. At the recent Copenhagen Highend Show I asked Vincent (he's touring with the AN UK at the major HiFi Shows) why the four? The first part of the answer was that in these and other pieces Grützmacher employs broader registers (more octaves) than their models, and thus bestow cellists a chance to do finger exercises not generally possible with the conventional material eg. by Popper.
There are of course numerous short pieces of contemporary music that do exactly the same, even to a greater extent, but if one prefers to rehears the thumb positions with less unconventional and yet intellectually challenging material these are the pieces to go for. But be prepared: Grützmacher's Elite etudes aren't simple show pieces.
It's not just the wider registers that make these etudes special. The ear immediately tells that something very unusual is going on along the way: Boccherini is not quite Boccherini although its sounds kind of Boccherini, Breval is not quite Breval … Grützmacher somehow keeps up with the original musical ideas at the same time adding his own unpredictable elements.
The result? The result is simply: great music! – the second part of Vincent's answer. The linear notes know to tell that the contemporaries reacted to these etudes "with disdain". That is understandable given that the etudes lack, what some might call immediate listenability and musicality (ie. appealing melodies and harmonies). If compared to textbook etudes, Grützmacher's etudes sound more modern their difficulty for the ear and non-obviousness for the brain being an advantage rather than something unapproachable.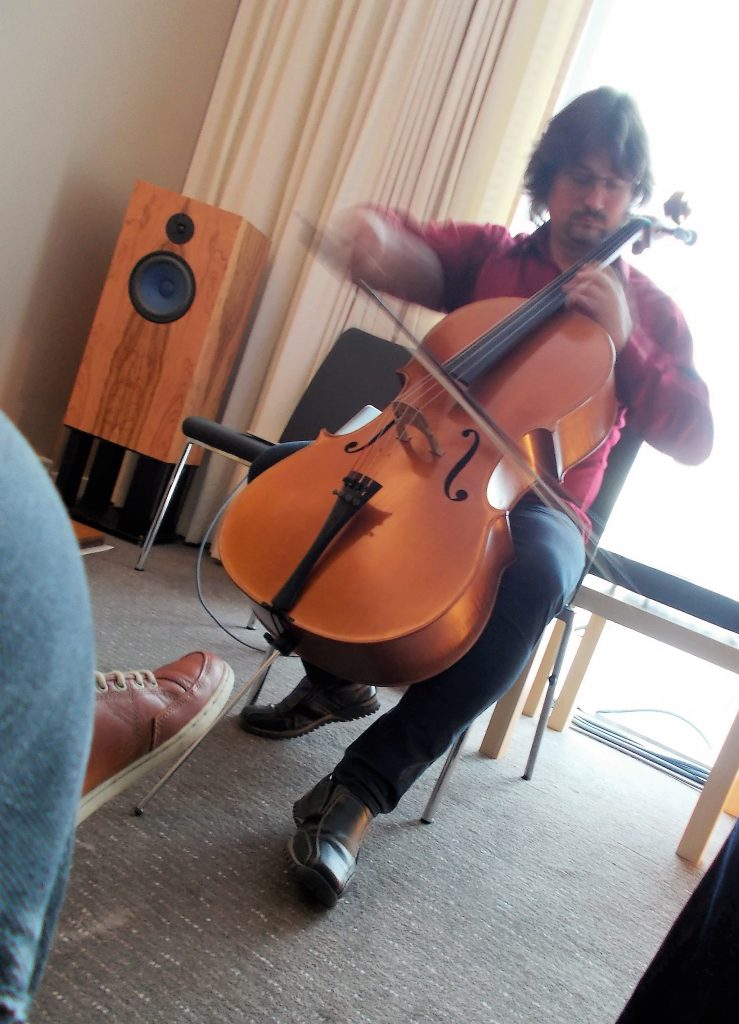 Exemplary sound
Apart from premiering Grutzmacher's Elite Etuden, the album contains other rewarding and not that often recorded cello music by Max Reger (3rd Suite, Opus 131c, No.3); and Gaspar Cassado (Suite for Solo Cello); and Johan Sebastian Bach (the 5th Suite for Cello in C minor – bwv 1011). The last mentioned piece is not performed that often due to downtuning the a string, and not all cellos can keep the lower tune equally.
The "Pure Cello" was recorded at the Chapel at Pomfret School in Pomfret, CT over the period of two years. Together with the team Vincent has been able to create an absolutely first-class intimately recorded cello sound. This is not the only possible way to record cello, but it must be admitted that the sound of Vincent's cello is remarkable, tonally and in terms of the mix of close and atmosphere miking, and as such a kind of reference recording for other albums of solo cello repertoire.
The album is available on CD and LP. I may be biased on this but if I'm asked the analogue sound of the LP is is not far superior, superior still. As Vincent writes: it really allows one to discover and taste the beauty of the cello sound.
Vincent Belanger – Biography
A passionate and energetic musician, Vincent Bélanger instils in all of his various projects an original artistic vision, filled with warmth and depth. He hails from a prominent family of musicians, many of whom have contributed greatly to develop the musical scene in Quebec, Canada. He attended Master Classes with Yo-Yo Ma (Lyon, 2001) and Catalonian master, Lluis Claret (Montpellier, 2001). With grants from the "Fondation des Jeunesses Musicales du Canada" in 2002, he went on to study with renowned French cellist, Yvan Chiffoleau and won First Prize in the Cello Master Class. He premiered as a competitor at the Young Artists Show, presented by CBC, Canada national network, in 2004. His album "Lâ", launched in Spring of 2011 (Fidelio label), won the "coup de coeur" of Radio-Classique, Quebec and Montreal before its official public release. It also received praise from the press and the public in Canada and overseas. It was ranked as best seller for several weeks on the USA's audiophile download website HDtracks.
In September of 2011, he made a promotional tour in China and Vietnam, and in 2013 he was the special guest soloist of the National Chinese Orchestra during their Canadian Tour. In June 2015, Vincent recorded his first classical album of works for solo cello which include celebrated works that are landmarks in the history of cello, some recorded for the first time.