Jan-Eric Persson, the acclaimed sound engineer and founder of Opus 3 record lable, is a blues man! And jazz. A bit of classical too.
When, after been into the record business for more than four decades, he released the "40th Anniversary Celebration Album", the album begun strongly with blues (folk, … ), followed by some tracks of vocal and other jazz, and finally two taidonnäytettä in classic music, one Mendelssohn and one Bach. Well, almost.
But the order was self-evident. First blues/folk etc., then other material. The album contained tracks of CDs that were not yet published at the time, but coming, and guess what: they were blues albums such as B.B. Leon & Triple Treat's "Blues Barn", and "Tony Sheridan & Opus 3 Artists". Both albums are out now.
B. B. Leon, alias Bo Nordin, begun his career as a boogie woogie piano player influenced by his own dad's piano playing, moved to guitar in the early 1980s and started to play blues and write songs. In 1992 he invited Thomas Lingman to play drums, Lasse Flack joined on bass in 2005, and Mattias Lundqvist on hammond Organ and piano in 2016 – Voila! the B.B. Leon & Triple Treat was born!
Nine out of 12 tracks are written by B.B.Leon himself and predominantly in the style of standard blues repertoire. Ei suuria irtiottoja. Tasaista jälkeä. Blues is blues, and blues is blues on this album too. Basic, secure, and well performed. Nordin's Fender Stratogaster, and Lundqvist's Hammond Organ dominate the sound of the band.
I think a key to understand this and similar albums is the very special relationship the Swedes have always (the 1930s forward) had with the Anglo-American popular music (American particularly). It's related to the love/hate relationship of the Frenchmen but not similar. Once they've heard a blues hero from Missisippi, or jazz singer from New York, and next week a dozen of followers are born in Sweden. This very special tradition is partly unapproachable from outside. The Blues Barn can be approached from this angle too, and seen as continuing the perinteikä Swedish blues tradition.
As said, no complaints about the performance, and Jan-Eric Persson & Opus 3, with its partly vacuum tube based studio gear, the Sony MX-P61 as the analog audio console, has again done decent job in recording the music.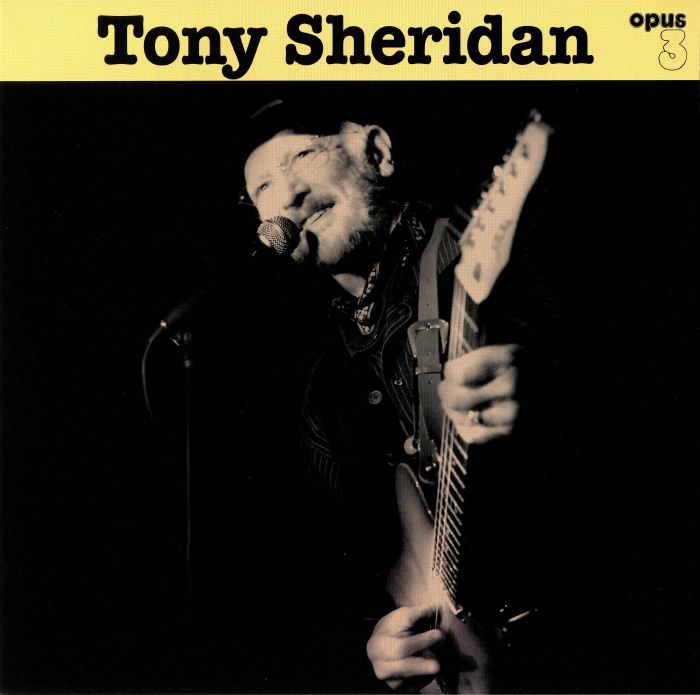 With Paul McCartney
The story of the Tony Sheridan album is different. In 2006, Jan-Eric Persson made a trip to Hamburg to meet Tony Sheridan and discuss a possible album. In the following years the Opus 3 and Sheridan found a bunch of songs potentially worth recording including the one "Tell Me If You Can" that Sheridan wrote together with Paul McCartney during the Beatles Hamburg period (1961-62). This and Sheridan's Indochina were recorded with him but due to his death in 2013, the rest of his songs were recorded with the Opus 3 artists such as the jazz singers Maria Winther and Yamina, blues singer Bottleneck John, pop singer Therese Mercedes Hyrhed etc.
The album is very entertaining collection of songs in many respects, varying from sturdy rock pieces to beautiful ballads – and blues, of course. Funny enough, not knowing what exactly I was listening, after the first round the track I best rembered was the first one "Tell Me If You Can", i.e. the one in which McCartney was involved.