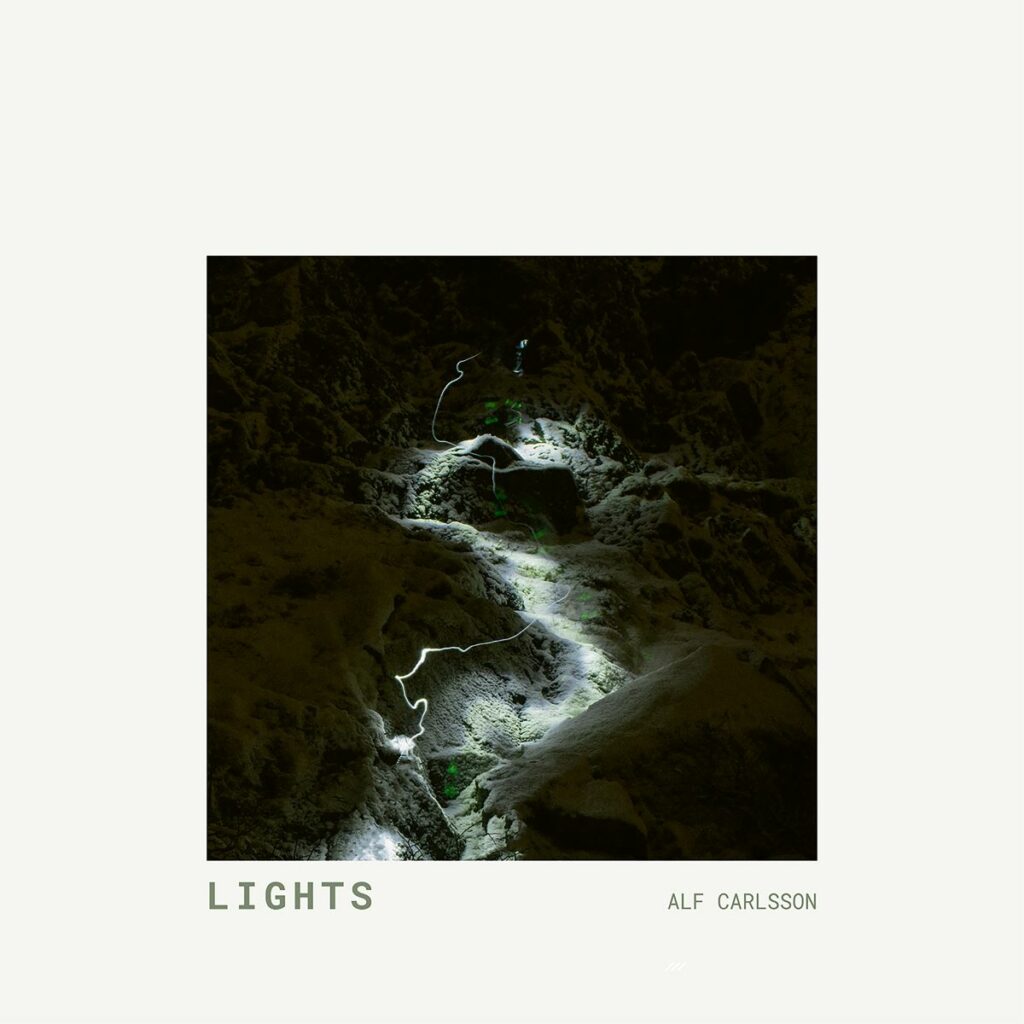 I know this is stupid. I know it's too obvious. But I couldn't help it: while listening to Alf Carlsson's debut album 'Lights', there was only one name that popped up in my mind immediately: Jan Johansson, the world-famous Swedish pianist and jazz musician who, like Carlsson, set out to combine Swedish – and other – folk music with jazz kind of music, and as we know, did it masterfully. This association concerns, in particular, the first two tracks of Carlsson's new album, two interpretations of traditional folk songs, Gråtlåten (The Crying Tune), and Brudpolska Från Rättvik ((Wedding Song From Rättvik), where Carlsson's guitar meets Anton Dromberg's piano, and the two play in a perfect melodic harmony. The remaining six original compositions reveal the rich sound and varying styles of Carlsson's guitar, his technical competence, and melodic lines that, not strictly speaking, but on a general gestural level can be associated with folk music. The whole is not Jan Johansson played on guitar, but represents original musical thinking, and yet Carlsson's compositions and his guitar (electric & acoustic) playing possess similar pleasantness and positivity, easiness to the ear and relaxation. One of my favorite radio channels is SVR's (Sweden's State Broadcasting Company) P2, featuring classic music, jazz and folk music. What's common to many of its well executed programs is overall civilized calmness. The same serenity I find in the material Carlsson has produced for 'Lights'.
Alf Carlsson was born in a small Swedish town by the Lake Siljan. At the age of 10 he picked up the guitar to conquer as much rock, pop, and jazz as possible. When Carlsson was a teenager his parents took him to a Swedish folk music festival. The experience changed the man irrevocably, and he has revisited the festival every year since. On the debut album 'Lights' (Naxos), to be released on September 1st, Carlsson pays homage to his diverse musical identity and to what he owes to rich Swedish folk music.
The quartet is composed of musicians solely from Sweden: Carlsson himself has already performed widely in Germany, Poland, Czech Republic, Austria, The Netherlands, Denmark and Sweden with the acclaimed Jirí Kotača Quartet, while his three bandmates – Samuel Löfdahl | Double bass, Anton Dromberg | Piano, Hannes Sigfridsson | Drums – can be heard in various groups and bands.
Someone's written:
"Rich modern production elevates the quartet's interactive playing style, crafting their sound into a thick, immersive, intimate world of texture. Unison lyrical melodies carried by the guitar and piano are broken up by extended passages of energetic improvisations and ambient electronic soundscapes. A modern amalgamation of jazz, rock, and Swedish folk music, … ." Well put!
Recommended!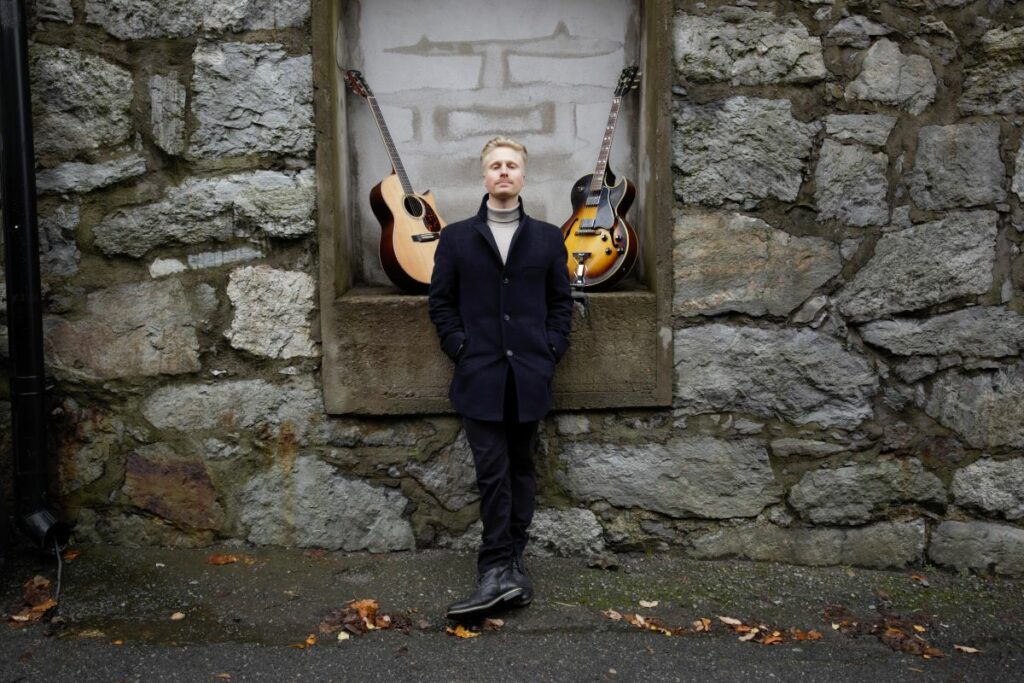 https://youtu.be/OVA0XxPrDyM
alfcarlsson.com

Track Listing
Gråtlåten (The Crying Tune)
Brudpolska Från Rättvik (Wedding Song From Rättvik)
Chinook
The Epiphany
Travels
The Search
21st Century Blues
Where's The Party At?
(All compositions by Alf Carlsson except no 1,2.)
Recorded at Atlantis Studios, Stockholm 1–2 September 2022
Mixed by Tobias Grenholm
Mastered by Thomas Eberger at Stockholm Mastering
℗ & © Naxos Prophone Records 2023 All rights reserved