Just before Emma's gig, it was our intention to briefly discuss Biblioteque Mdulair, the "analogical-experimental" duo of Geneva-based Emma Souharce and Daniel Maszkowicz, with some 15 stacked analogue function generators "played" four-handed.
Before setting off I decide to pose Emma a quick but wider aesthetic question (ontology of a work of art), which I know bothers some sound art theorists: what is it that makes a piece of sound art a piece of sound art?
It do know artists readily evade the issue by shrugging their shoulders and expressing their unwillingness to do pigeonholing. Nevertheless, classifying, which involves inventing new terms, concepts and distinctions, is the first step in critical thinking and self-reflection, so one can always make a try.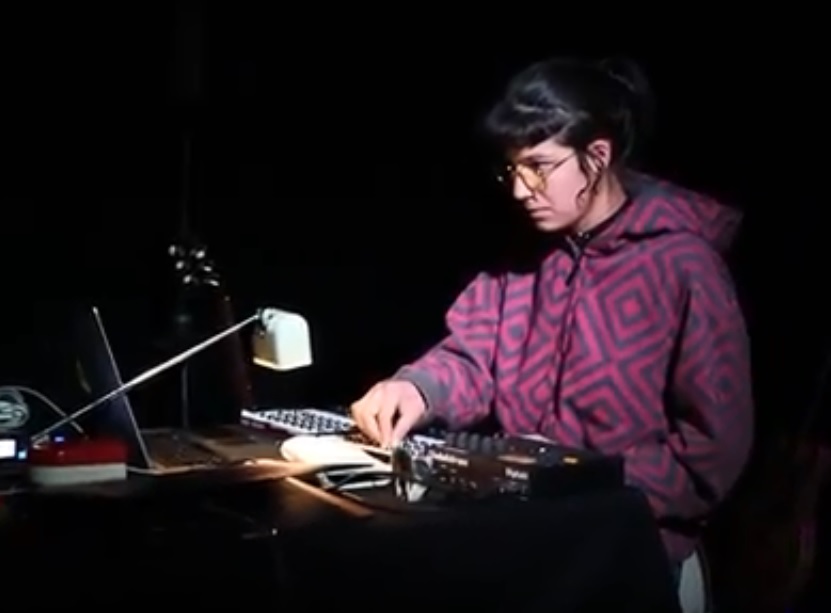 –  I guess it's the venue that decides. If the sound art performance takes place in an art gallery, as they often do, it comes close to being part of fine art; if the venue is a concert hall or similar, then it's more like a musical performance.
That answer, referring to a version of the so called institutional theory (let the institution determine), says nothing about the nature or the essence of sound art itself, but points to the fact that when it comes to sound art, answering such a question need not be the number one priority of the artist. "Sound art is what sound artists do" is not just a trivial tautology, as it might be in other fields of art.
Also, for Emma, sound art is not an art form still in its early development stage (in the process of developing its own norms and demarcation lines) but something rather conventional; even too  conventional given that she says she could think of working with young people with no preconceptions and expectations.
Everybody does it, she says, and I do get the point.
To the question about the complex relationship of sound art and music, Emma offers an ingenious solution on her website:
–  If there's no video, it's music!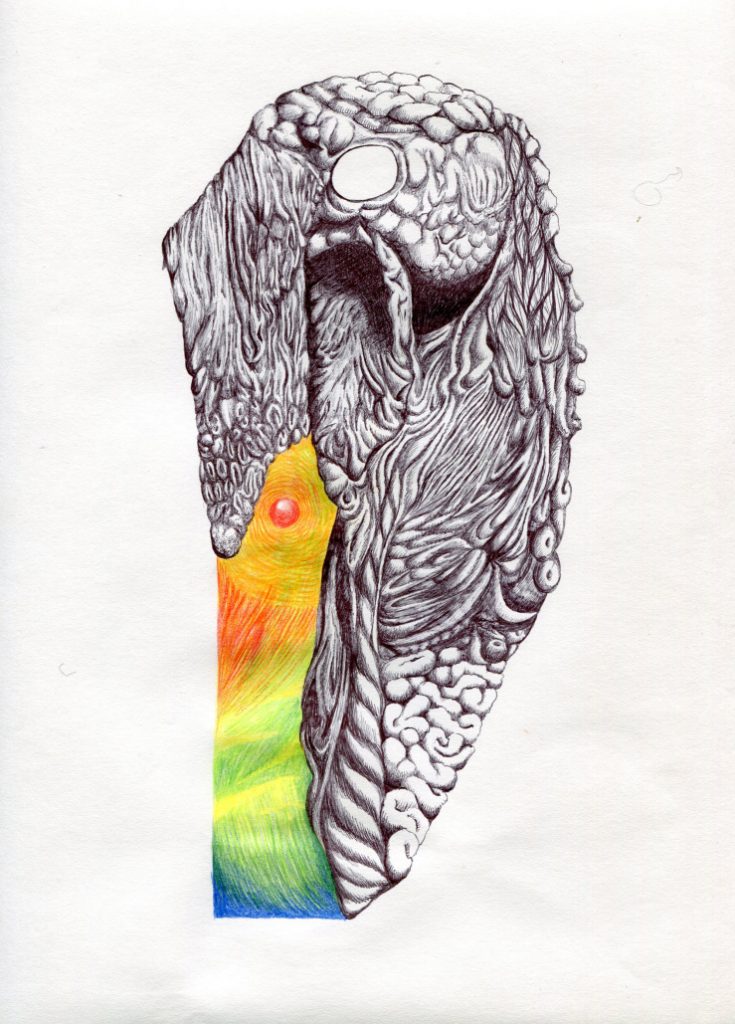 There's another reason for why sound artists might not be that eager in fixing their identity. It's their versatility. I've always admired people who don't hesitate, and have the talent, to move on from one field of art to another, people who know how to harness their creativity in manifold ways. Among sound artists, such people appear to be in the majority.
Emma is a trained sound artist but also a visual artist, naturally moving from installations to drawings, from pieces of handicraft to her typewriter and book projects. Despite all these activities I got the feeling that rather than a conceptual project, she sees her art making as a way of reaching certain spirituality.
When I ask Emma how she feels about working with machines, and products of  technology in general, she says she doesn't see anything unnatural in it, and instead turns the discussion to the transcendental features of her projects such as the Biblioteq Mdulair.
– I've been using play-station and other such gear since I was a kid. Handling technical apparatus is not a big issue to me as such. It's the mental or spiritual aspect of playing on such machines, and how the technology enables creativity and possibility of achieving a higher mental level, and connection with the fellow artists as well as the audience.
In a similar vein, when she tells about the time she spent in South-America making her field recordings, it was not the relation of culture and technology she put her mind on, but the dis/integration of culture and nature. During our brief conversation, it became clear that Emma is an artist who feels strongly about her work, whether piece of sound art or something else, and just like many fellow artists, has made her art be part of self-actualization, the realization of her inner talents and potentialities.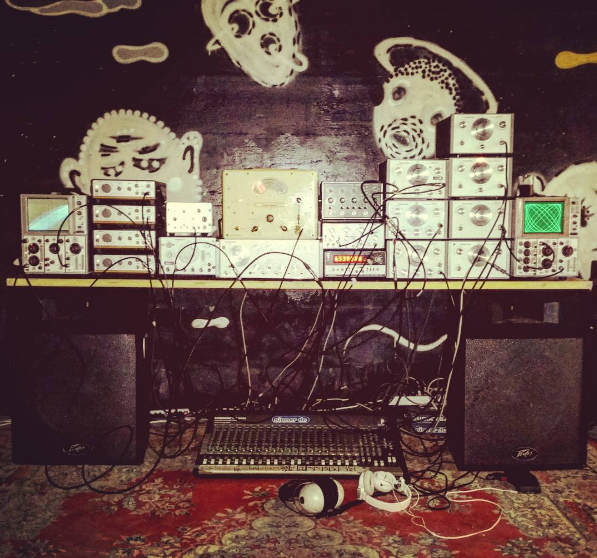 Biblioteq Mdulair
The Biblioteq Mdulair, the co-project of Emma and Daniel Maszkowicz, was launched in 2015. Ever since the piece has been performed in various places both in Switzerland and internationally eg. in Moscow, Kiev, Tallinn, Helsinki, and Warsaw as well as  Bruxelles.
The makers call the Biblioteq Mdulair a sound installation (occasionally collaborating with the analogue modular video synthesizer SYNKIE) that with its "oscilloscopes, sinusoidals, and frequency sweeps" is producing "all kind of waveforms, exploring vibrations, tickeling resonances, and creating breathing beats".
Based on "primitive electronic machines" and pure improvisation, the two artists bring the soundspace down to a multitude of waves for a "dizzying acoustactile experience". The brain dance. Fundamental acoustic waveforms for the body and mind to chew on. Intense and fascinating laboratory for sensorial experimentations.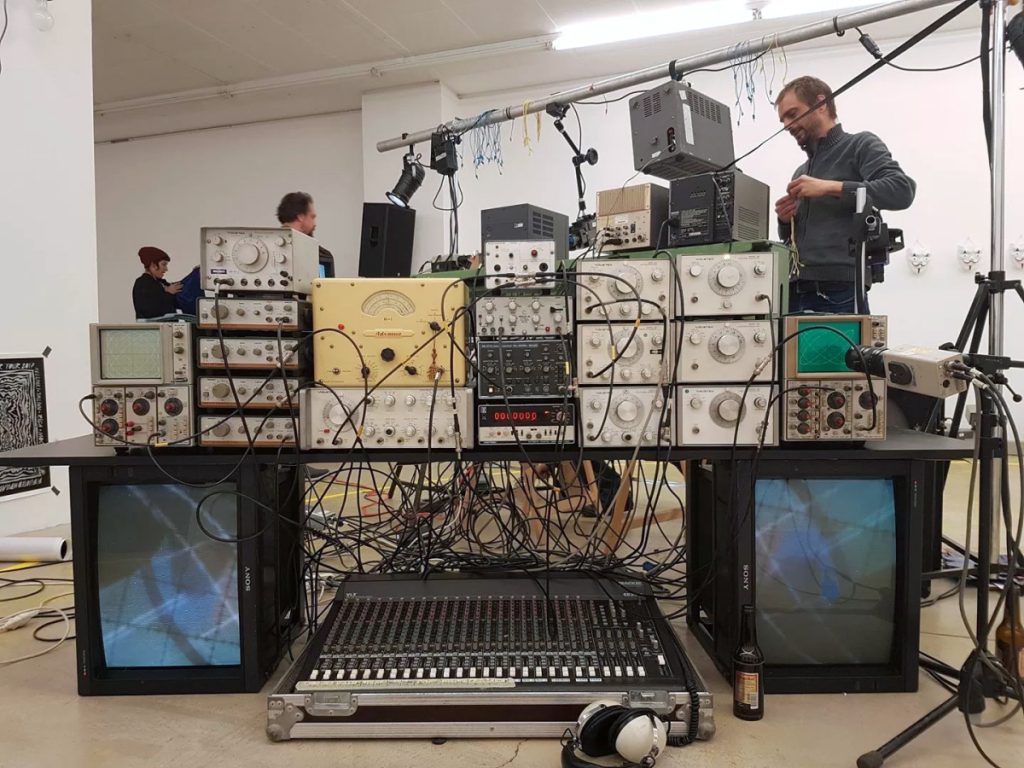 Does it matter that the gear are old?
– I'm not nostalgic. The historicity comes from the fact the old analogue gear are generating those fascinating old sounds.
Does it matter that they are analog and not digital?
– I do a lot of digital projects with my laptop and micro-machines. Digital implies  portability, it's easy. It bestows certain freedoms. But I'm not fully happy with what one is able to realize digitally. Digital gear tend to produce one kind of sonic results due to the fact that everybody's using the same or similar software. Against this background, I'm delighted to have had the opportunity to work on analogue sound devices.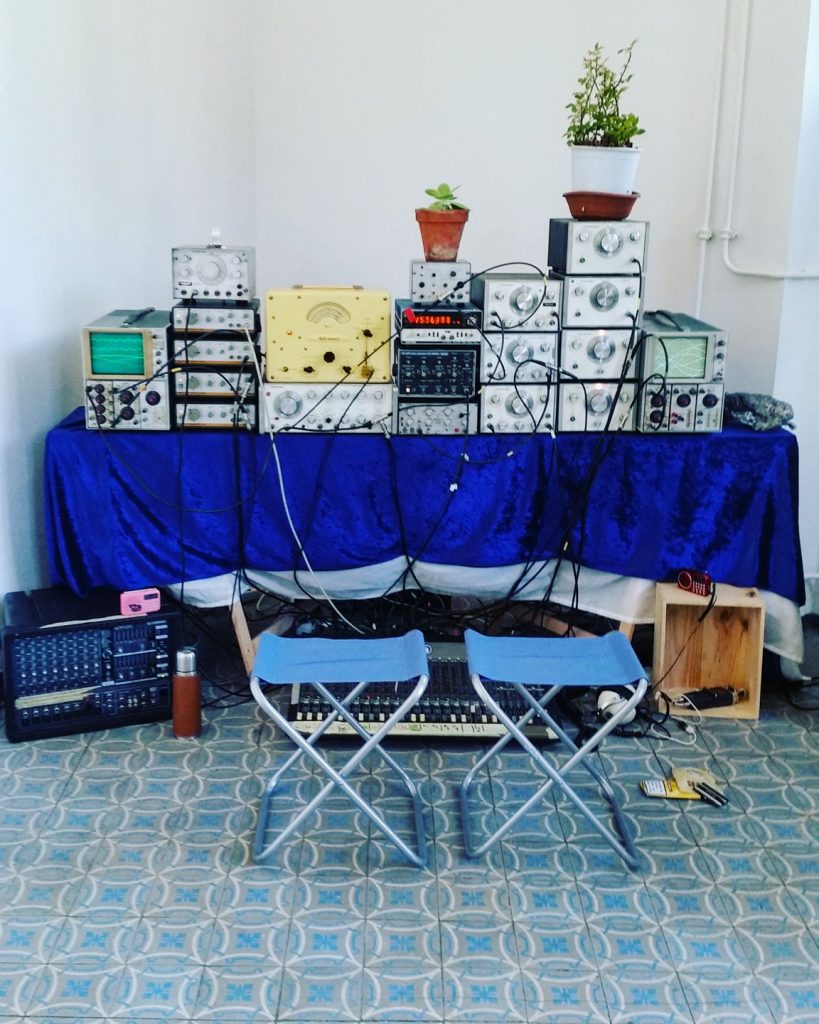 Does it matter how the analogue gear look like?
– Yes. The Biblioteque Mdulair is an aesthetic statement too. All the equipment stacked onto a large, visually intriguing whole.
I agree. The mysterious stacked pile looks impressive in all forms and colors. It's electric, but also nicely mechanical.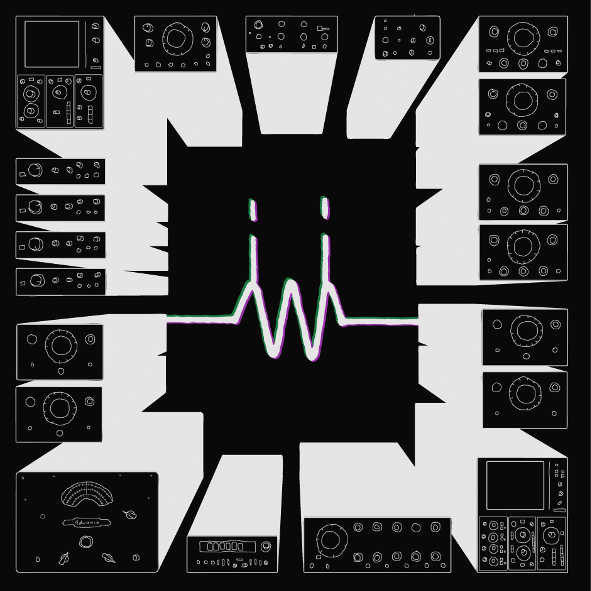 The vinyl
There are videos of the Biblioteq Mdulair on the net but the great news is that one performance is now available also on vinyl!  (Copypasta Bandcamp, Aussenraum Records, Metamkine distribution)
This first release is about a live performance recorded at Cinéma Nova, Brussels: "a hypnotic ambient noise evolving towards a magma of colliding frequencies growing in intensity with an acid beat climax. The music constructs itself before a dripping decomposition from a telluric harsh noise landing down to a soft stroll under a light rain".
I just wonder what would happen if audiophiles started to use these releases of sound art as their sample records for tests and experiments. One day I give a try, and report of the results.
Recorded at Cinéma Nova on 2017 december 10th | Brussels
Vinyl cut : Flo Kaufmann
Cover and layout : Emma Souharce
Back picture : Tom Rais
Coproduction Copypasta Editions & Aussenraum Records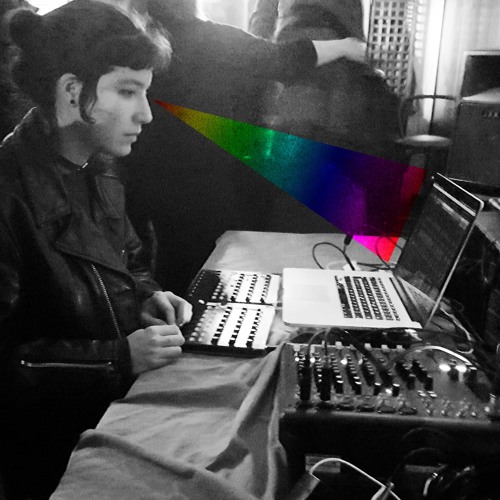 Emma Souharce began her work in the sound field during her master studies at HEAD-Geneva in radio projects such as Radiation24 and LapTop Radio. As a sound artist, Emma Souharce is described as sculptor of precise and intense archaeological footprints in the sound material. She's known for her immersive sonic landscapes "weaving links between ritual and music, with the secret ambition of reaching complete symbiotic states".
Apart from the Biblioteq Mdulair, Emma Souharce is also active in La Reliure collective and the publishing house Copypasta created in 2012.