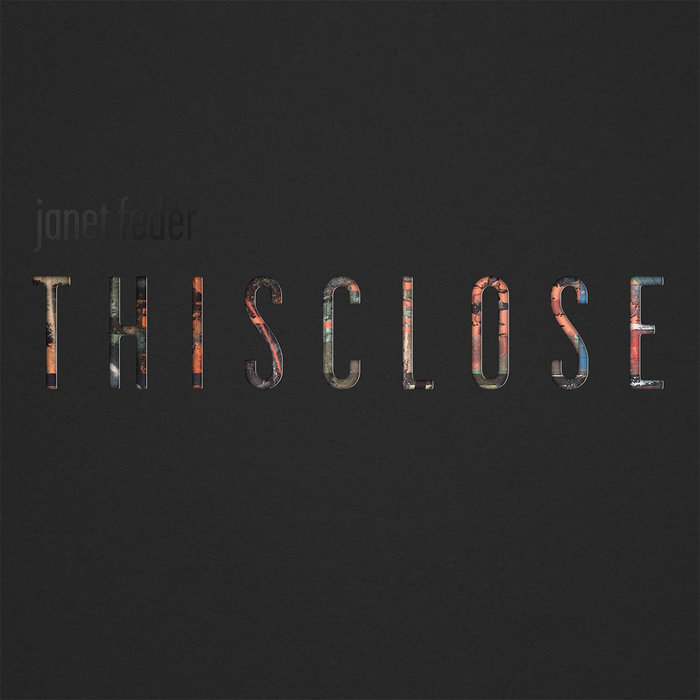 THISCLOSE is how far the Denver based guitarist and composer, Janet Feder has got in her musical journey. THISCLOSE is also a result of her collaborating with some of the closest friends, especially Mike ach and Joe Shepard.
First off, this is a great disc to listen to!
The offered aural experience is a joy to one's ear. We are told: "T H I S C L O S E places the listener deeply in Janet's three dimensional space, her guitar center stage as its own orchestra, surrounded by uniquely handmade, found sounds".
No problems with that.
The sound stage is not exaggerated, puffed or pinpointed. Everything happens quite naturally in a space between the loudspeakers including the sounds that are not directly linked Feder's guitar, and do not have a clear direction. The better the speakers in terms of their imaging capability, the more careful their room placement, the more awarding the listening experience.
No digital effects have been used, it is promised. The album was recorded live at Immersive Studios in Boulder, Colorado, in DSD Pure on Gus Skinas' 32 channel Sonoma System. This "live" aspect of the recording event is nicely conveyed throughout the album and adds to its credibility. A well-recorded and exquisitely realized album.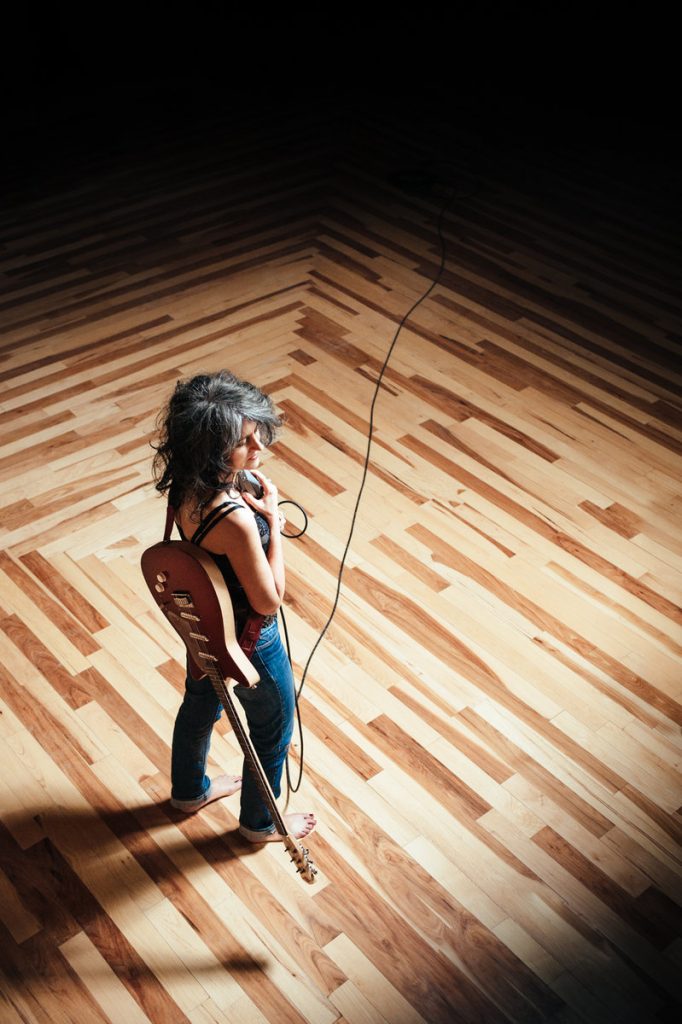 The album is not just one of the thousands on which a female singer accompanies herself with a guitar (my daughter calls such music typical hi-fi-show-music). Instead, there are unexpected non-harmonic sonic details coming either from Feder's prepared guitar or electronics/tape, keeping the listener attentive. Hifi junkies can enjoy the sounds of a thunderous kettledrum and breaking glass, but generally the "extra" sounds are wittingly presented,   not as an end in itself. Exploring sonic possibilities is not disproportionate to the technical and emotional content of the music.
Of the nine pieces, three are vocal pieces, six pure instrumentals. In all of them, Janet Feder's guitar is the dominating element, her playing style drawing on folk, jazz, pop, minimalism, classical, and the avant garde, and that includes that she's often finger picking and using open strings, which gives the sound a sort of echoey character.
The mood of the music in majority of the tracks is ethereal and meditative, often based on descending intonation, but not exactly melancholic. Suits to many situations apart from the most jubilant.
THISCLOSE is available in SACD, a hybrid disc that plays in either 5.1 surround sound or stereo (includes unlimited streaming via the free Bandcamp app, plus high-quality download in MP3, FLAC and more). The 180 gram vinyl comes in die-cut sleeve and gorgeous hand-screened one-off original inserts by Paco Proano.