Musica nova is Finland's largest contemporary music festival presenting the very latest music, and composers, both Finnish and international, now making their mark internationally, at the same time not forgetting contemporary classics.
This year the ten day event featured over 20 concerts, among which a number of premieres. While most of the music making took place with acoustic instruments (orchestras, string quartets, solo), and most of the music was written for acoustic instruments  (Ligeti's complete etydes and piano concerto, eg.), there were quite a few, and clearly more than before, compositions involving use of electronics and sound reproduction systems.
There was, for example, Antti Auvinen's new concerto "Twelve Fn Kies" for Moog synthesizer and a big band performed by Kari Ikonen and UMO jazz orchestra. A multi-level, rhythmically pulsating 12 movement work operating with the meaning of space.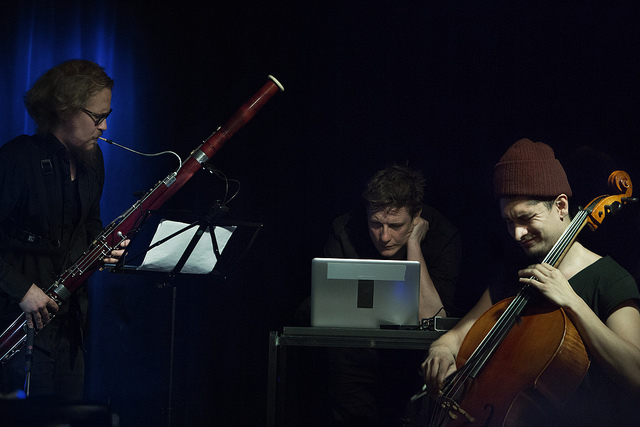 Gérard Grisey's cycle of compositions "Les espaces acoustiques" composed between 1974 and 1985, is a milestone of so called 'spectral music'. It's a fascinating journey into musical space, by a composer who famously once said "Music is made of sound, not of notes".
Also was heard Karlheinz Stockhausen's Cosmic Pulses (2007): one movement of a originally 24 movement electronic work Klang, with 24 layers of sound, 24 "melodic loops", 24 registres, and 24 tempos, designed for a 8-channel sound system surrounding the audience. An aural experience that made me once more pose ontological questions about music.
The above examples were from the more traditional end of the supply. But then there were works in which electronics had a major and a "new" kind of role. Tyondai Braxton's solo concert, for instance. Braxton is known for his experimental work that ranges from intimate solo pieces to large-scale symphonic works, incorporating electronic and modern orchestral elements.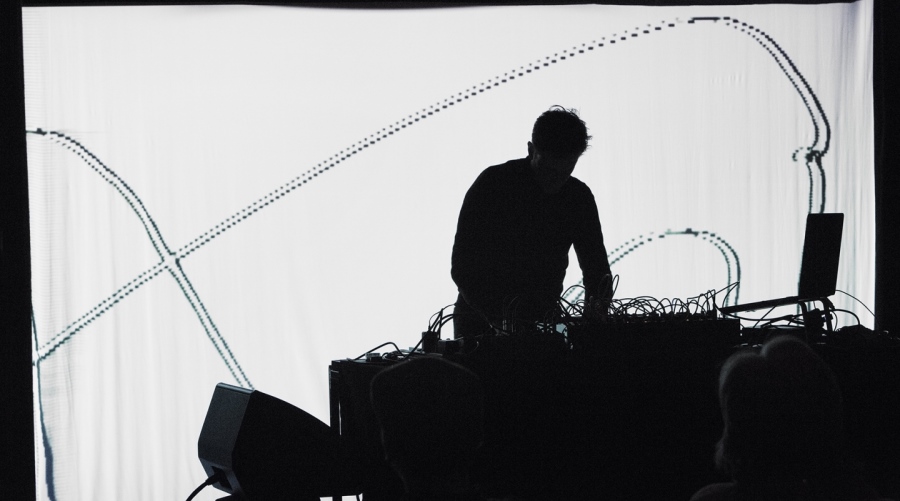 Erkki Veltheim's Ganzfeld experiment is an audiovisual work for electric violin, electronics and video projection based on a test of the same name, used in parapsychology for evidence of extrasensory perception, particularly telepathic communication. Ganzfeld experiment's visuals also contain strobe type lightings.
Qasim Naqvi's Preamble (2016): is a series of short movements for mixed acoustic instruments which walk the line between chance and intention. In Preamble, Naqvi combines graphic notation with traditional notational forms allowing the ensemble to make spontaneous choices within a structured framework.
Whatever the real effect of the incoming technology will be in the long run, Musica Nova also proved that the stock of conventional means of composing immensely engrossing music for acoustic instruments is far from being exhausted.
Perttu Haapanen's trilogy of pieces for piano and electronics, written for pianist Paavali Jumppanen, concentrate on the relationship between the piano and "cantabile" ("singingly").
Michel van der Aa's opera Blank Out is a breathtaking combination of opera, 3D-media, poetry, eighties beats and techno. As in his other works, the composer continues to break with tradition, mixing disciplines and media to create uniquely structured works. 'Blank Out' uses the intersection of live action, 3D video and electronical music.
And the emergence of electronics didn't stop here.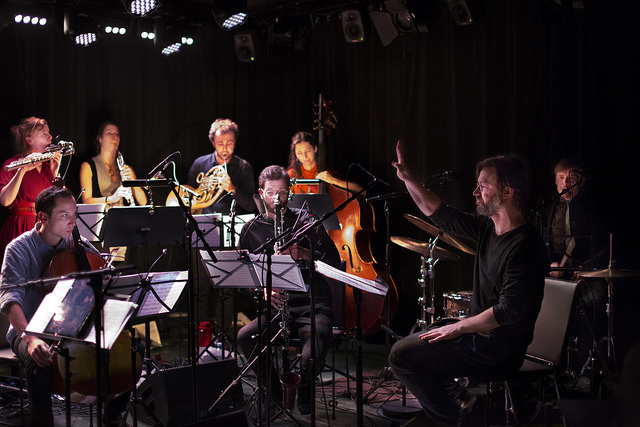 While it's true that modern electronics provide composers with almost endless possibilities to add new elements to traditional style compositions, have a new control over the sonics, and combine elements from different sources, etc. – without falling into cheap tricks and loose thinking of crossover – it is still unclear what the real effect of the incoming technology will be in the long run. Will there eventually be some sort of integration and if so, of what kind, for what Musica Nova also proved was that the stock of conventional means of composing immensely engrossing music for acoustic instruments is far from being exhausted.
Another point is this: the works involving electronics, should they be listened on the spot at all, or only through some sophisticated playback system, because the way such works are intended to sound are often better in control in records.