Electronic music is to a large extent mainstream nowadays, but it hasn't been so too long. The scene was much gloomier in the 80's, and only begun to improve in the 1990s, said one of the great pioneers of electronic music, the Finn Mika Vainio, who passed away the other week at the age of 53 leaving us a huge legacy to appreciate.
Covering practically everything from tonal ambience to harsh dissonance, Vainio's, and his work with Pan Sonic, influence on ambient and industrial electronic music has been significant and wide-ranging.
Vainio himself thought of his sound as just a continuation of something that had been done before him.  He started to write electronic music already at the end of the seventies. Having exposed to electroacoustic composers and modern composition in the eighties, he started to do his own music combining industrial techno with electroacoustic music, eg. combining the techno elements with the sound world of Alvin Lucier or Bernard Parmegiani.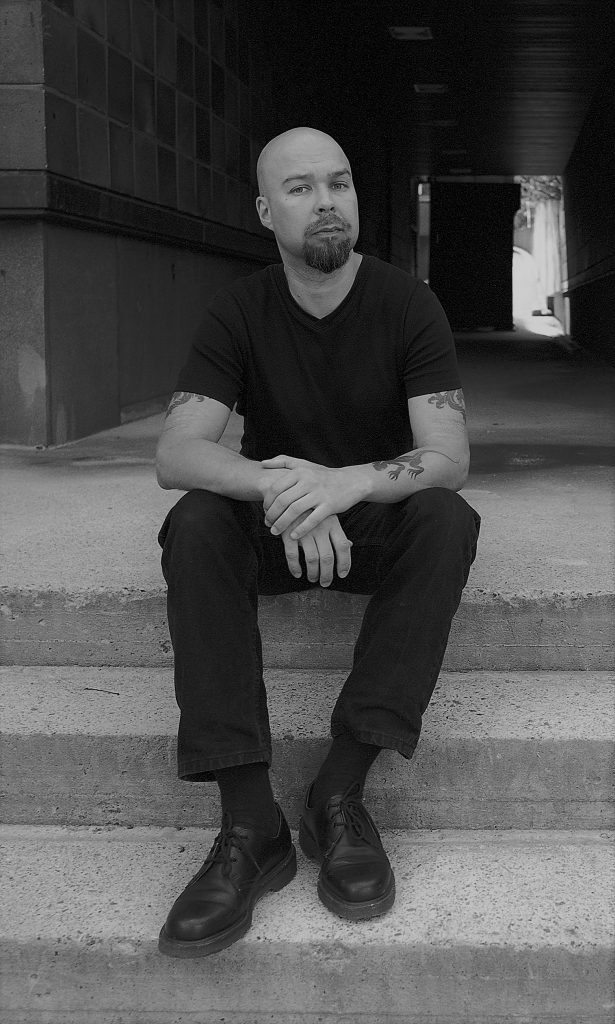 Born in Helsinki in 1963, Vainio reached wider publicity when he formed his first electronic trio Pan Sonic/Panasonic in the 1990s, together of which (as of 1994, as a duo with Ilpo Väisänen) he released several albums until their disbandment in 2009.
As a solo artist, Vainio departed from Pan Sonic's industrial noise tradition, and leaned on more ambient works and improvised music. Softer ambient Vainio explored as Ø, and under his own name a metal-inspired style of electronic music.
In an interview, Vainio explained how he often has a clear structure, and different pieces, but can change their order or drop one out and choose another one instead, as he pleases while playing with those things.
Throughout his artistic career, Vainio was known for his preference for using hardware, and disinterest in computers.  He said he had no problem resisting the use of software, because it free'ed him from the screen and from visualizing the music through the symbols on the screen.
In an interview given for FACT, Vainio admitted that his favourite frequency is 50 Hz – the frequency of the electric grid, ground noise.
He basically used the same set of instruments every time, including among other an analogue synthesizer and a couple of effects, but first and foremost Korg Electribe (effects, sampler, sequencer) that gave his works the rhythmic structures as well as sound loops etc. Whatever the electronic instrument, Vainio/Pan Sonic's interest was to generate new and often weird sounds to promote physicality of sound. A critic wrote that on Vainio's most idiosyncratic work, one feels "as if you were listening to the electricity powering the machine itself". In an interview given for FACT, Vainio admitted that his favourite frequency is 50 Hz – the frequency of the electric grid, ground noise.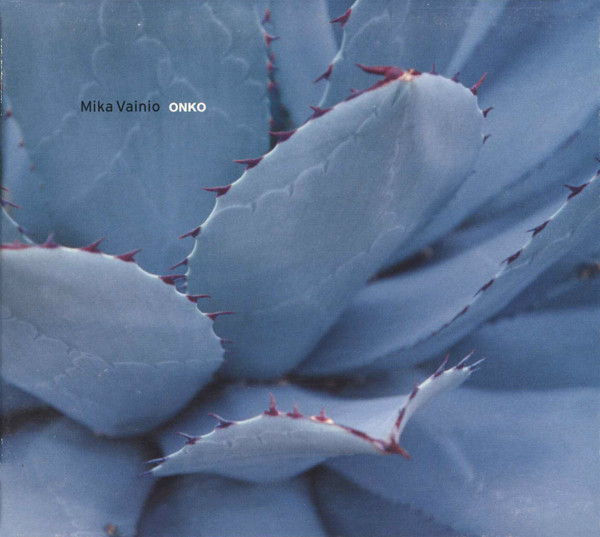 Often borrowing from metal and noise, Vainio frequently applied extreme frequencies, very  high and very low, sometimes very heavy. As many commentators point out, what made his ambient works stand out was their delicate melodic content, and those instantly recognizable and magical waves of noise.
A comprehensive but not complete discografia
Mika Vainio's own website lists some recent recordings:
Mika Vainio: "Tectonic Plate" on Ideal Recordings. Autumn 2016.  http://idealism.bigcartel.com/
Mika Vainio: "Reat" LP on Elektro Music Department. Autumn 2016.
Mika Vainio and Franck Vigroux  "Peau Froide, Léger Soleil" on Cosmo Rhythmatic in October 2015.
"Gagarin Kombinaatti"  re-released on Sähko sublabel PUU in February 2016.
Originally recorded in 1983-85. Edited from original cassette recordings by Mika Vainio.
"Return of the Atom" directed by Mika Taanila and Jussi Eerola. The film examines the construction of the Olkiluoto 3 nuclear power plant in Finland. Soundtrack by Pansonic, available on Blast first petite soon.
DMZ, Peace, Sound – split lp with Oren Ambarchi, Okaying Lee, Florian Hecker (DMZ Peace project).
Other releases:
Arne Deforce & Mika Vainio – "Hephaestus" – Editions Mego
Joséphine Michel / Mika Vainio – "Halfway To White ‎(CD, Ltd, Har)" – Touch FOLIO 001
Ø – "Konstellaatio" – Sähkö Recordings
Mika Vainio – "Kilo" – Blast First Petite PTYT076
ÄÄNIPÄÄ ( with Stephen O ´Malley ): Through a pre-memory, Editions Mego
Mika Vainio & Joachim Nordwall – " Monstrance" Touch88, TOUCHSHOP.ORG
Mika Vainio / Kevin Drumm / Axel Dörner / Lucio Capece – "Venexia" – Pan records, PAN 28, pan-act.com
Mika Vainio – "Fe3o4 -Magnetite" – Touch, TO 86, www.touchmusic.org.uk
Mika Vainio – Rasputin 3000 – cz015 7″, www.comfortzonemusic.com
Mika Vainio – "Life (…It Eats You UP)" – editions Mego, eMEGO124
Vladislav Delay Quartet (V. Delay, M. Vainio, L. Capece, D. Shirley) – "Vladislav Delay Quartet" on Honest Jon's Records
Pansonic/ Keiji Haino – "Synergy between mercy and annihilation overturned" on Blast First Petite, PTYT043
Mika Vainio – "Time Examined" on Raster-Noton, R-N109
Mika Vainio – "Ununquadium / Vandal EP" on Raster Noton, R-N114
Mika Vainio – "Aineen Musta Puhelin / Black Telephone Of Matter" on Touch
Lucio Capece & Mika Vainio – "Trahnie" on Editions Mego