Anyone who's been browsing hifi/audio magazines and eyed ads especially on loudspeakers, could not have avoided making the conclusion that the only chairs which hifi hobbyists and audiophiles accept for their sacred spot are Mies van der Rohe's Barcelona Chair, Charles and Ray Eames' Lounge Chair, and Marcel Breuer's Wassily Chair (also known as the Model B3 chair).
Perhaps also Corbusier's Le-Corbusier-Chaise-Lounge-LC4, but that was more in the 1990s.
I'm not suggesting that nobody's actually using these super-famous iconic chairs for listening to music (I myself own a factory-proofed Wassily chair from the 1980s, but not as a listening chair), but I'm convinced that the three four chairs do not use up the whole truth.
Contrary to what one might believe, not all audiophiles fancy Mies van der Rohe's Barcelona Chair or Charles and Ray Eames' Lounge Chair.
And what is certainly true is that there is a large selection of beautiful and comfortable chairs out there for audiophiles to choose from, among them many most of us have never heard about. In this series of articles, we will reveal some good candidates that might end up in the king's place in the listening room.
The first such candidate is Woodnotes' k Chair designed by Harri Koskinen (an internationally renowned Finnish industrial designer best known for his lamps, containers, vinyl storage boxes, loudspeakers for Genelec etc.)
Two variants of the k Chair exist, with different features, but both potentially interesting objects for audiophiles to satisfy their requirements for stationary listening. The first model is called Tubular k Chair. It features a metal frame and a removable upholstery made of  Woodnote's Sand paper yarn cotton fabric – or leather, if that is more to your liking.
Tubular k Chair was granted an interior innovation award at the International Furniture Fair in Cologne in 2004. The award was handed out by the German Design Council, a leading competence center for design promotion.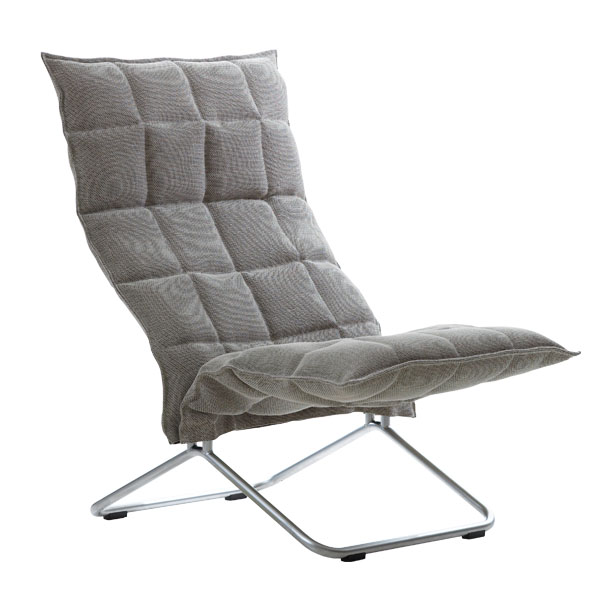 The chair is available in two widths: Wide k Chair measures 87 x 86 x 97 cm, and Narrow k Chair 70 x 86 x 97 cm. The frames for narrow k Chairs are available in matt-chromed or matt-black steel, for wide k Chairs in matt-chromed only. The frame consists of four removable parts, which makes it possible to ship the item in an economical package.
Inner upholstery wadding: POL PVC, closed cell foam, plastic foam and cotton.
There's also a matching 54x28x8 cm k Cushion, upholstered with Sand paper yarn cotton  fabric or leather, and the inner pillow 100 % ecological cotton case filled with recycled polyester wadding.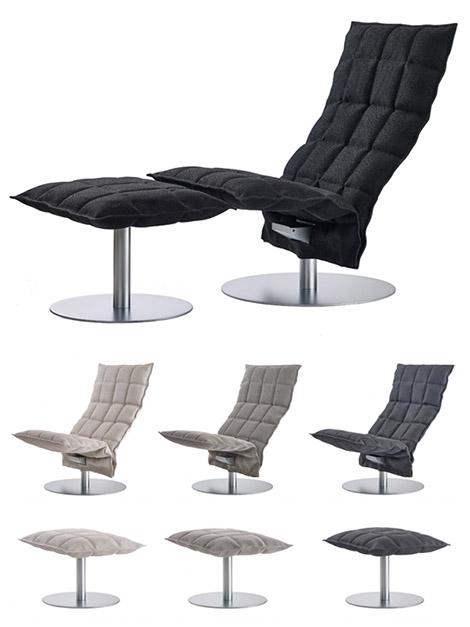 The other model is k Swivel and it  comes with a rotating and rocking mechanism hidden in the round plate, which makes the k Swivel Chair even more versatile, and as the name suggests … more rocking.
The round plate is made from steel, a tubular frame for the seat. The base plates for the narrow Swivel k Chairs are available in matt-chromed or matt-black steel, for the wide Swivel k Chairs in matt-chromed only.
Otherwise the Swivel k Chair possesses the same features as the Tubular k Chair.
To make things even better, the the Swivel k Chair also comes with comfortable armrests.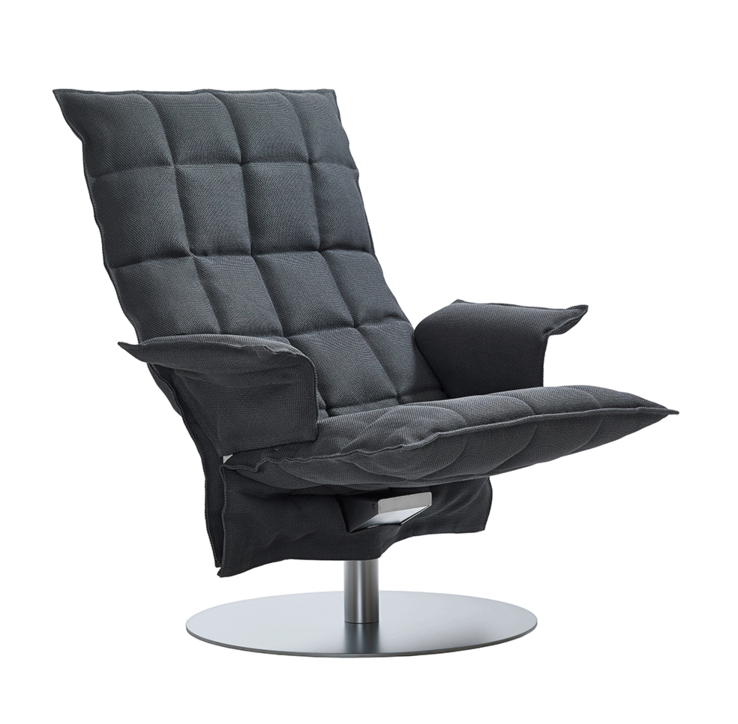 And the k Ottoman footstool turns the k Chair into an attractive lounge chair. The design of the Ottoman footstool follows the design of the k Chair, but nothing prevents from using it independently.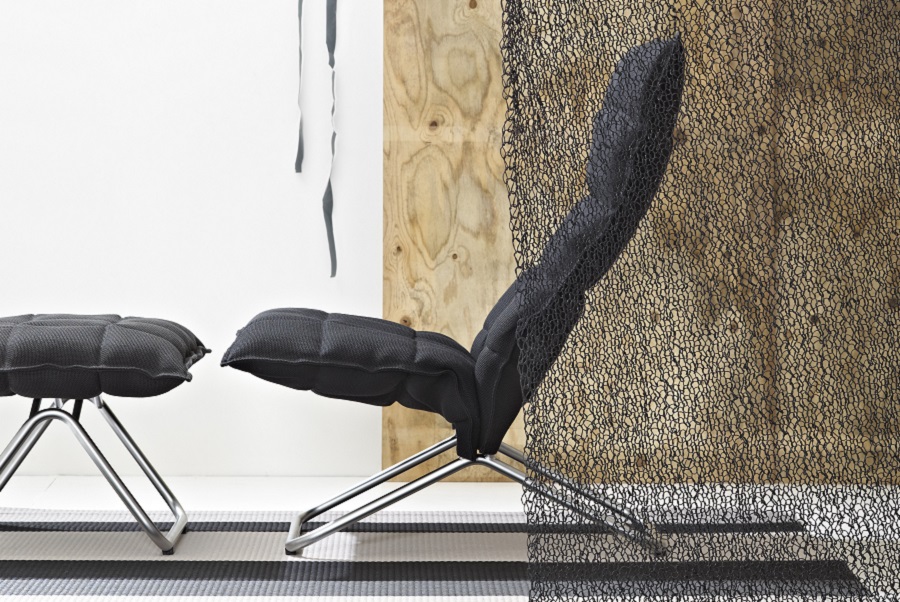 Three points. First, the Woodnotes k Chairs do not fit in every interior, nor is it intended to. It's a modern chair. It sits best in a modern surrounding or singly used as a contrasting element. However, as a modern chair it impresses with many virtues of classic design. It's simple and elegant without being pretentious or pompous. It strikes a nice balance between lightness and solidity. Scandinavians know how to read its design language, for its style is composed of everyday components including the feel-good texture of the upholstery.
My favorite model design-wise is the narrow Tubular k Chair with the Stone Black upholstery (the color is light, not black).
Second, the k Chairs do provide the necessary comfort for long-term listening, which is of course very important. It's a relaxing chair to sit in, the Swivel k Chair extra comfortable and especially easy to immerse oneself with. Whether it's a tad too relaxing for an attentive listening is matter of taste. The Tubular k Chair is more upright and erect, more focusing. Of course these observation apply only for my fairly short-term experiments.
Third, acoustically k Chairs are sufficiently transparent not to cause any reflection problems, if that was the concern. The only question that might arise in this connection is the height of the backrest that extends up to the ear-level. The effect is speculative tough, and further, the soft material resists unwanted reflections.
Woodnotes k Chairs are available through the dealer network. The prices are 1375 euro for the narrow Tubular k Chair (Wide 1495 euro), and 2120 euro for the narrow Swivel k Chair (Wide 2343 euro). The Ottoman footstool 596/798 euro.