This was absolutely a last minute event. The virus was already taking its toll, but legal restrictions had not yet entered into force. Next week: all events cancelled. Around 500 brave if not adventurous hifi-souls gathered together, as if they knew that this is going to be the last gathering for a long time.
The Bass extended Kii Three, and everything an active loudspeaker can wish for: Innuous Phoenixusb digital handler before ZENith Mk3 server/streamer.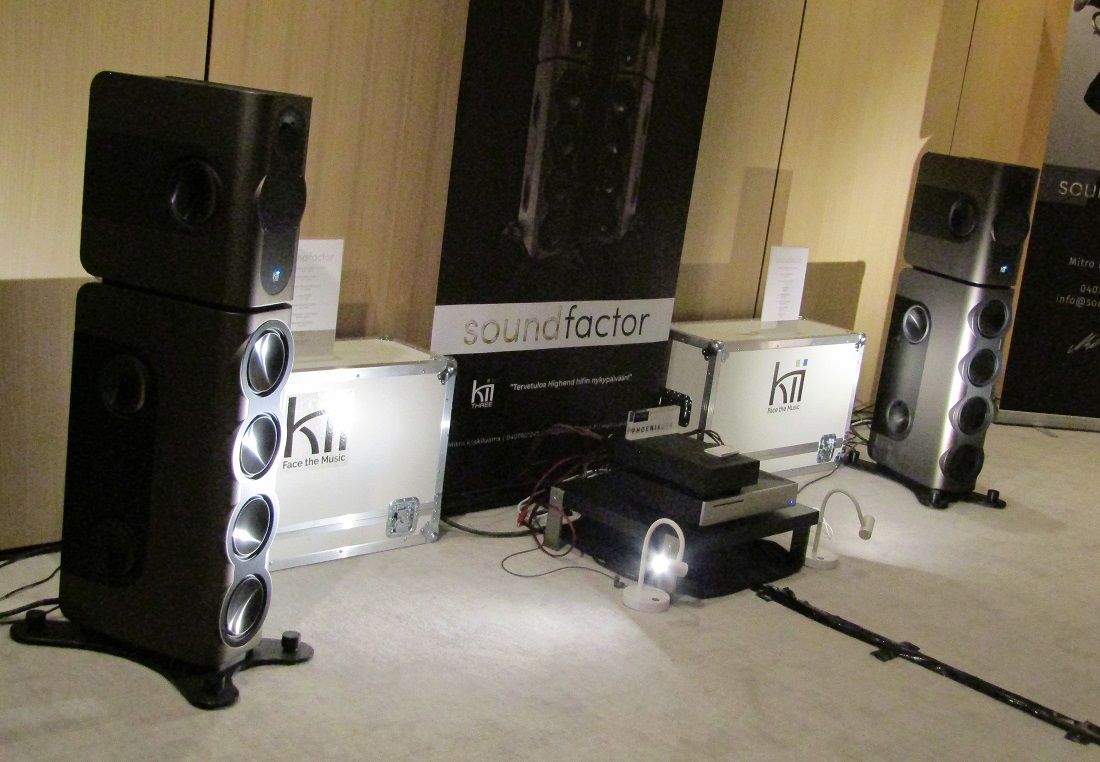 The little Manger Z1, with professional help of SPL Phonitor X -pre & SPL s800 power amp, delivered high standard sound but would have deserved better looking stands. Those used just aren't in harmony.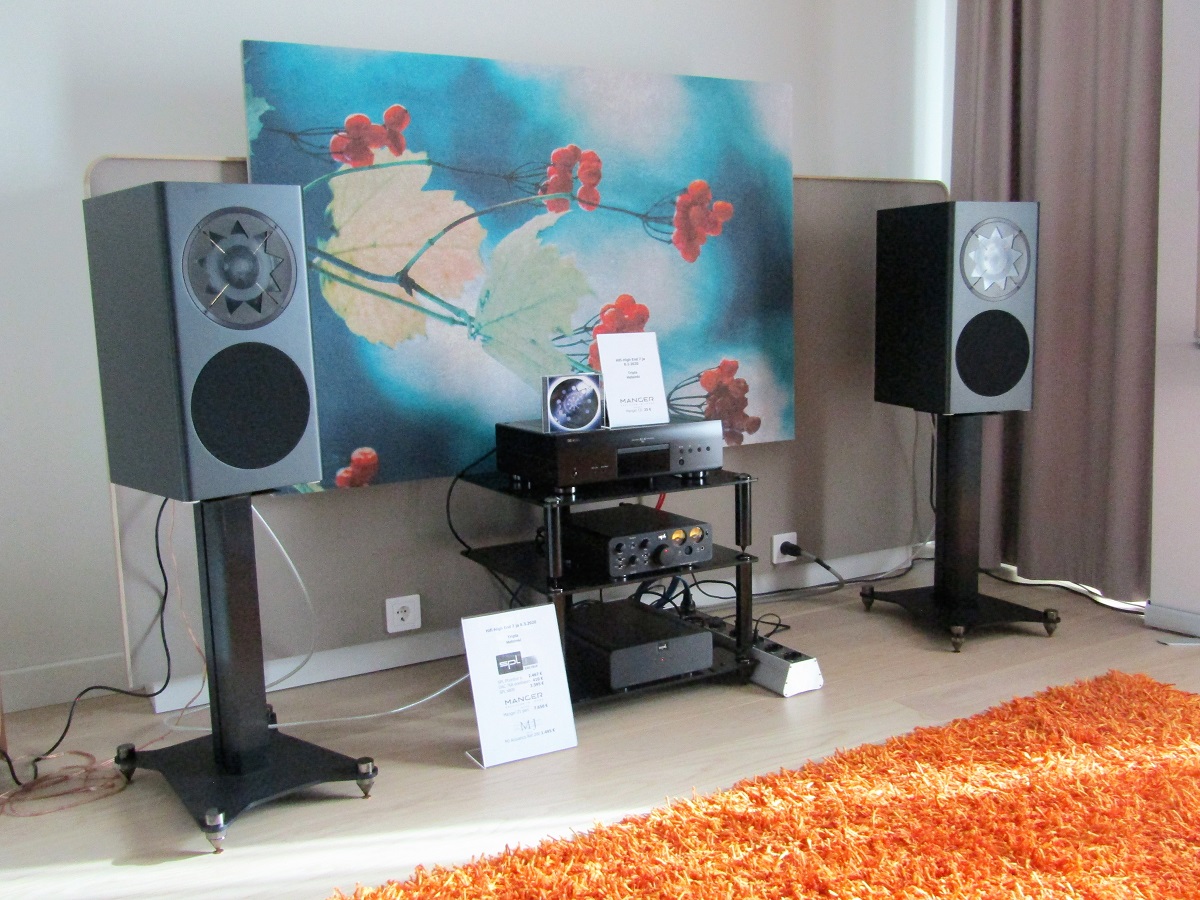 A gorgeous looking 'love and hate' system by Avantgarde Acoustics: Duo XD speakers and in-house amplification. From where I sat I didn't noticed any distracting beaming, but some reported they did. What is true, at minimum, is that when this systems sounds good, it can sound really good (ie. is good to listen to).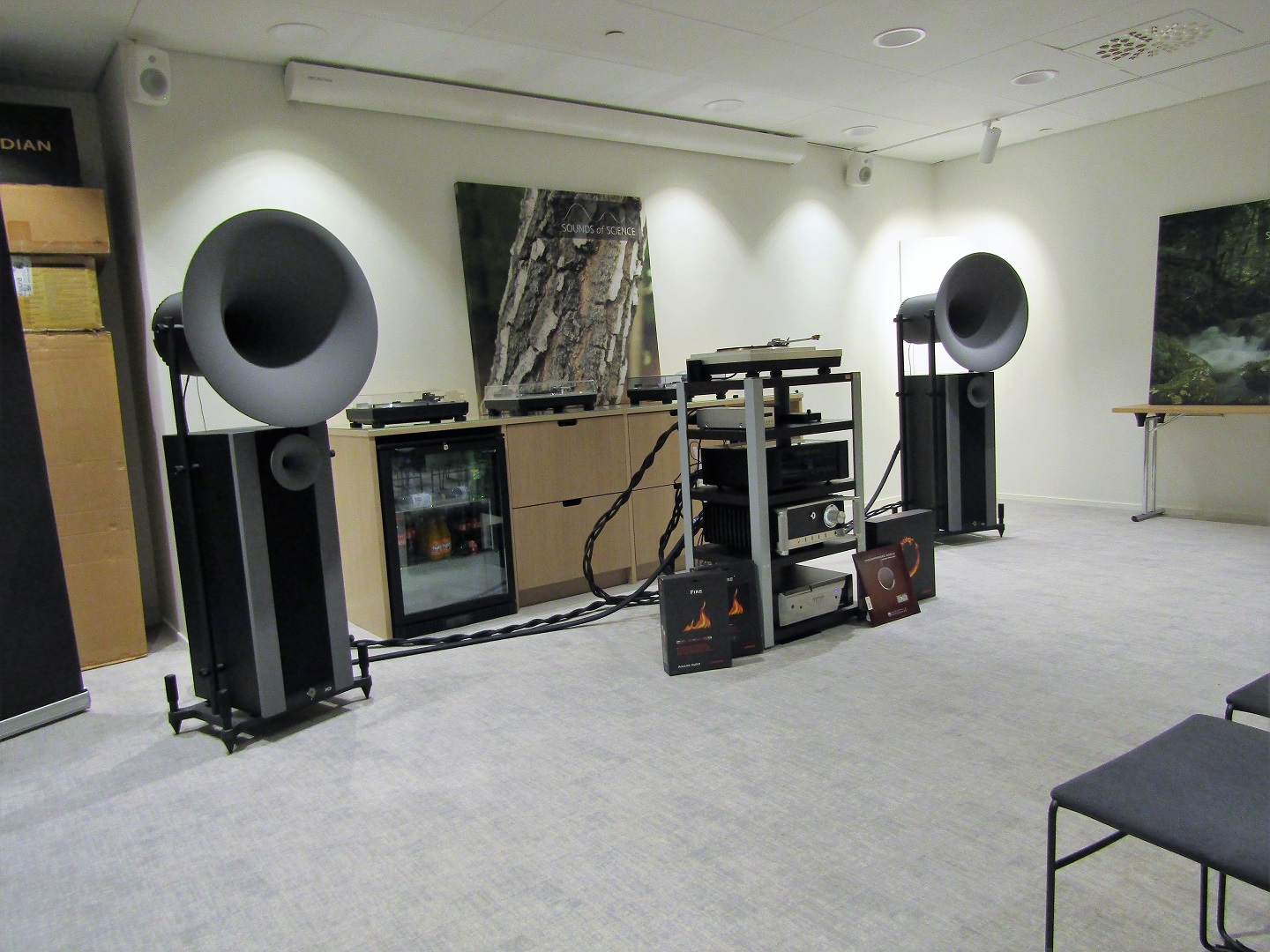 The Soundsmith's Paua II cartridge attached to the wooden headshell.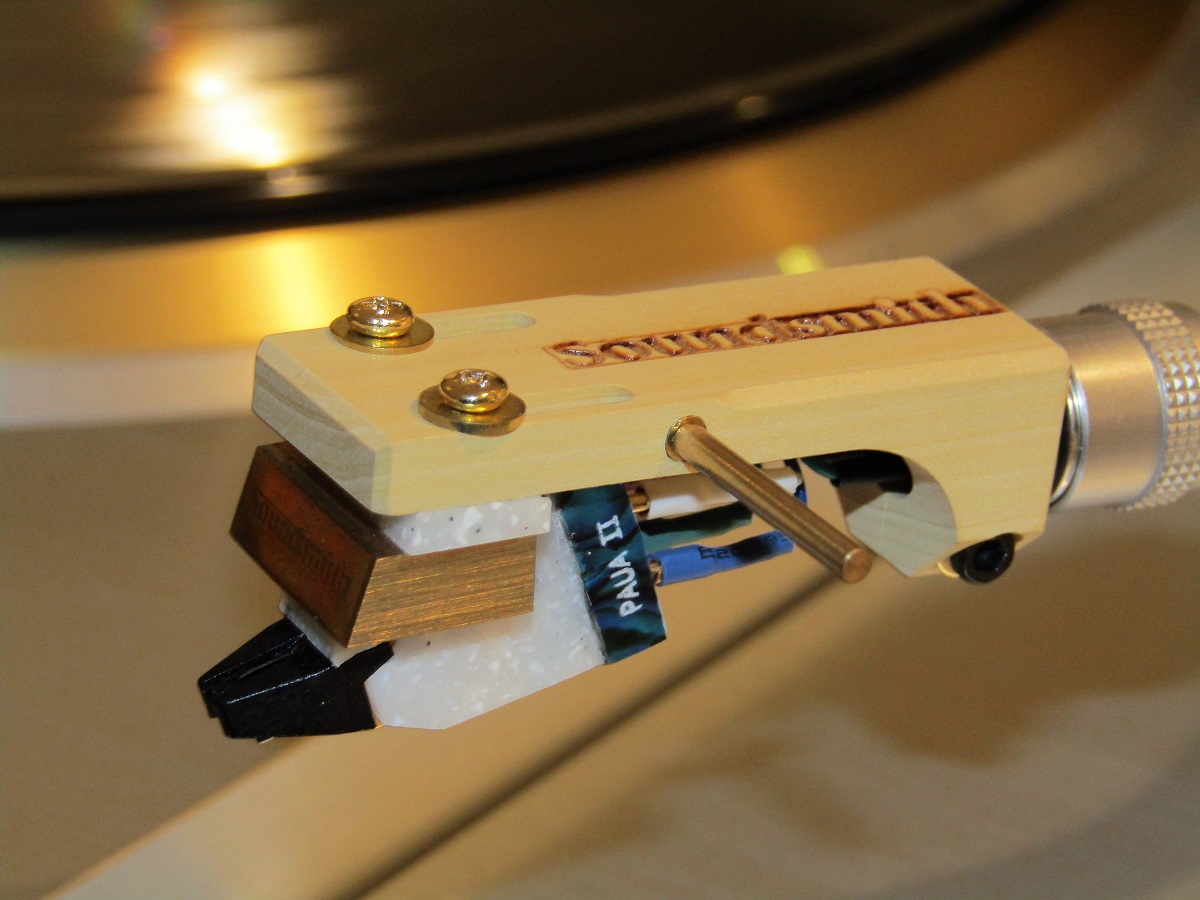 Another horn. This time from Poland: hORNS.PL's Mummy in its fourth incarnation (MK 4). The sound? Great potential and lots of fun!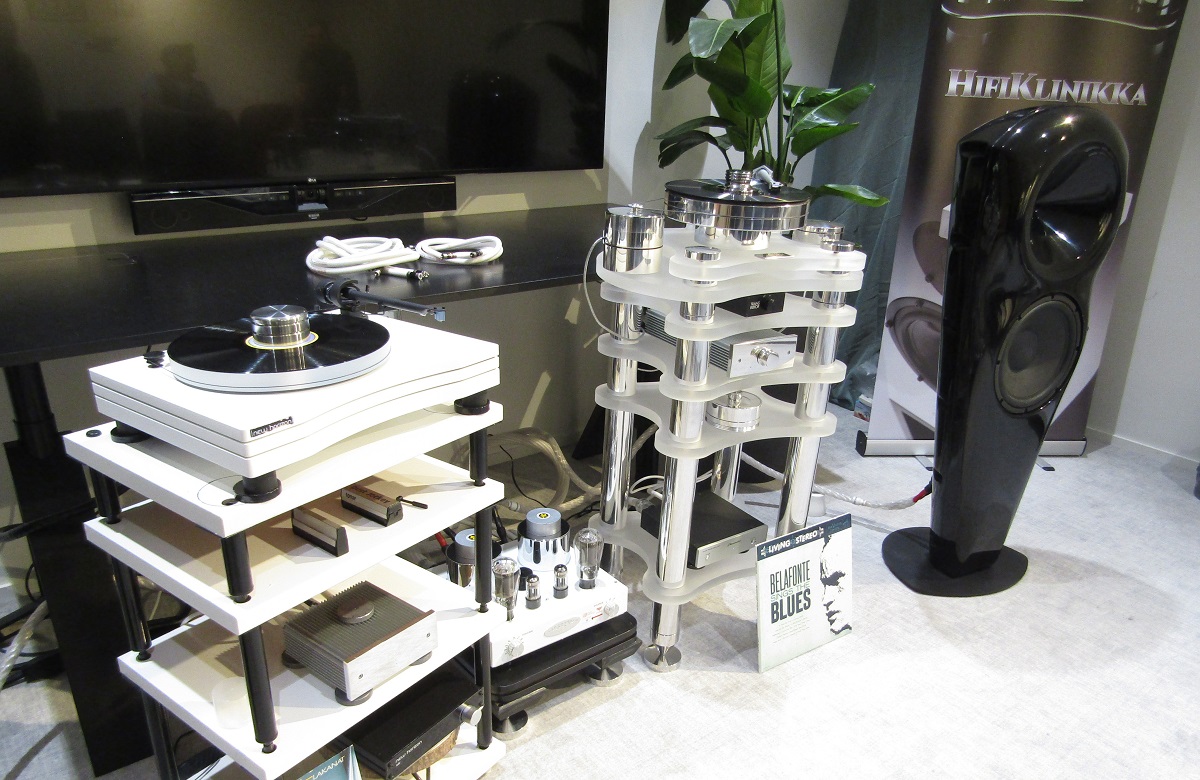 The second turntable on the left was New Horizon GD 3 from Italy, with a variety of counter weights to go with different cartridges.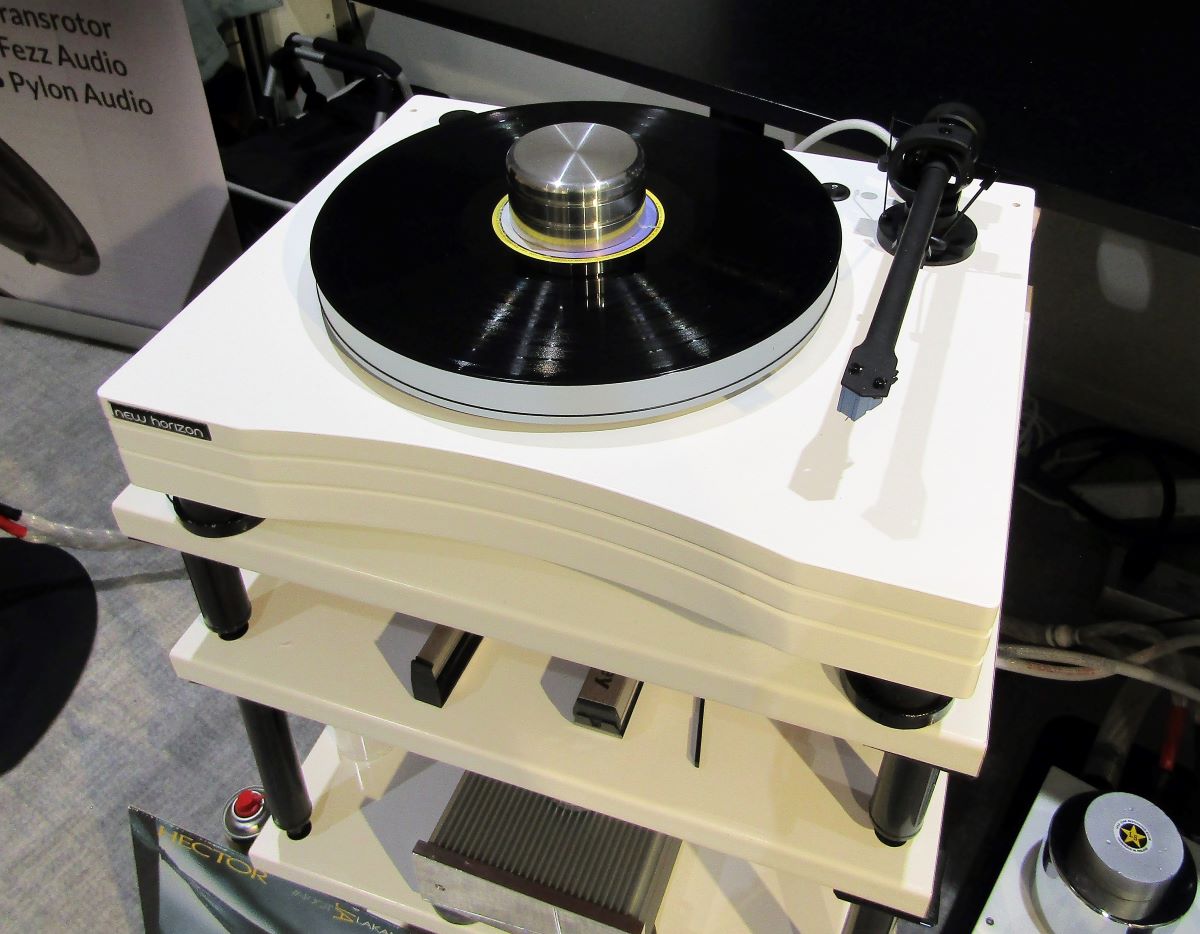 Also from Italy: Pathos (the hybrid Kratos integrated) assisted Rosso Fiorentino Volterra 2 loudspeakers. Got voted as the BIS by some participants.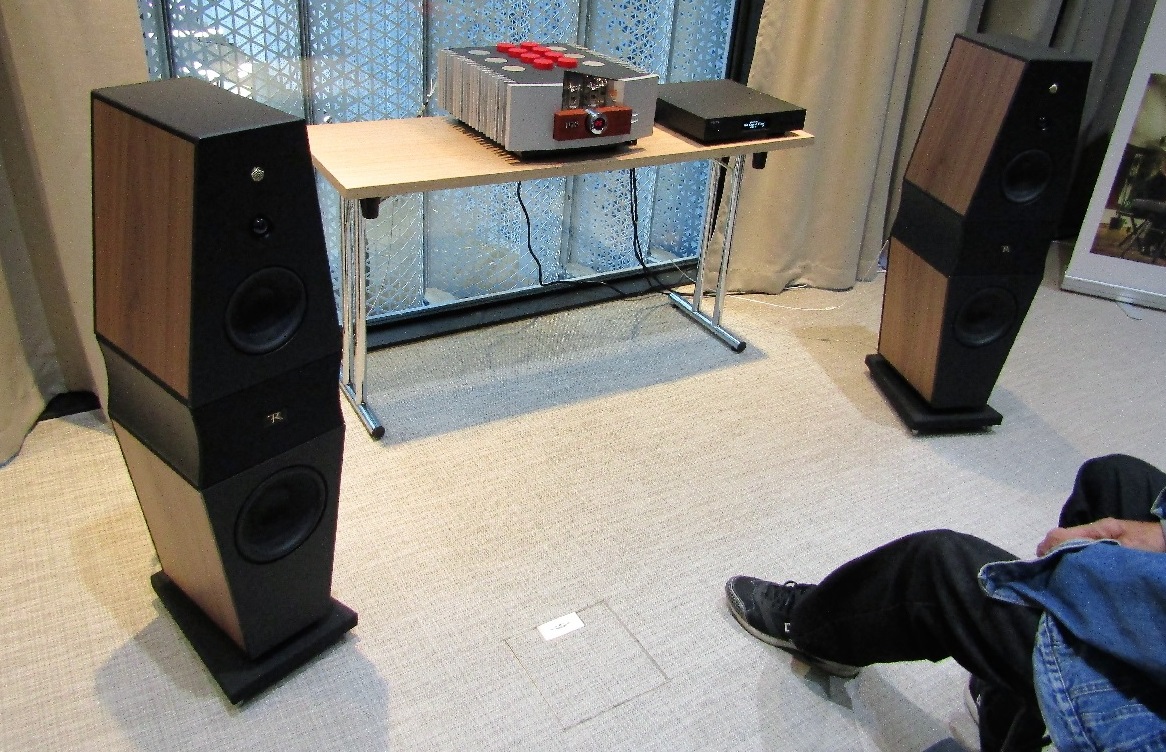 A show stopper. Wharfedale's new flagship Elysia 4 with its long ribbon tweeter on top. Don't let the outlooks fool your: a surprisingly serious and competent sound.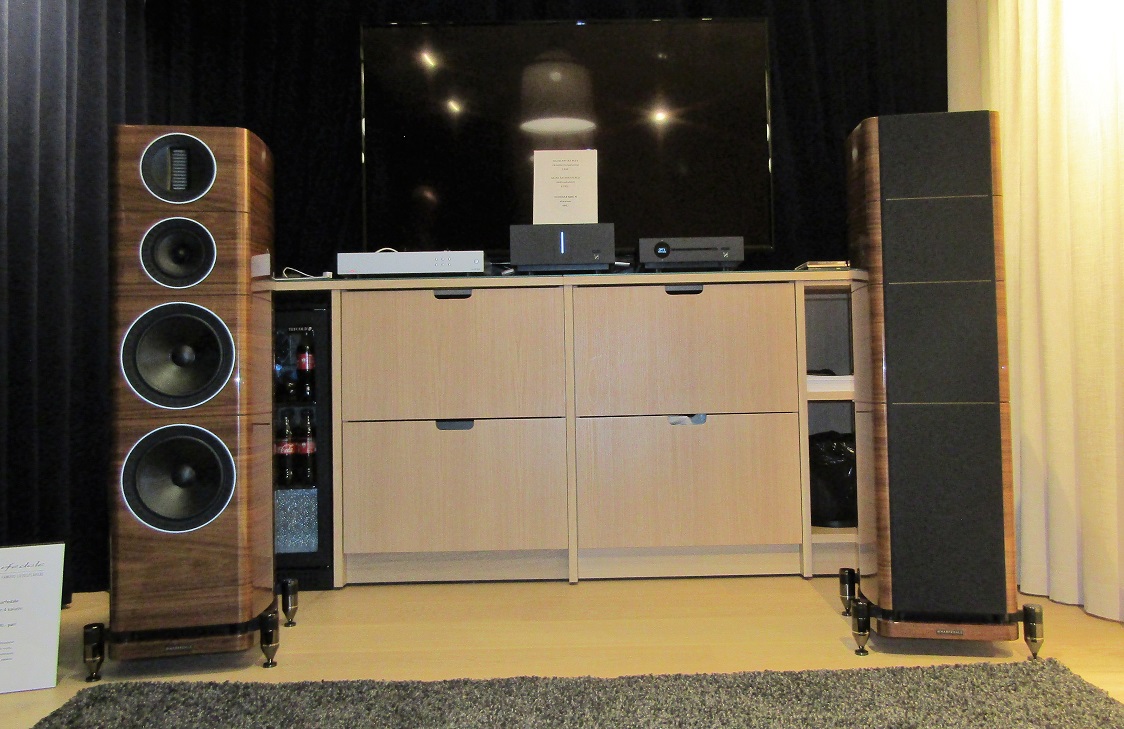 Don't know what the amp was here (Linn, Arcam ??) but the speakers were  definitely Audiovector and the model R3 (Arrete ?), and the TT was Linn Sondek something. An easy-going yet articulate sound both from the vinyl and digital source.

The whites
White and taller, Vienna Acoustics Beethoven Baby Grand Reference driven by Storm Audio's PA Elite power amp and Gold Note pre.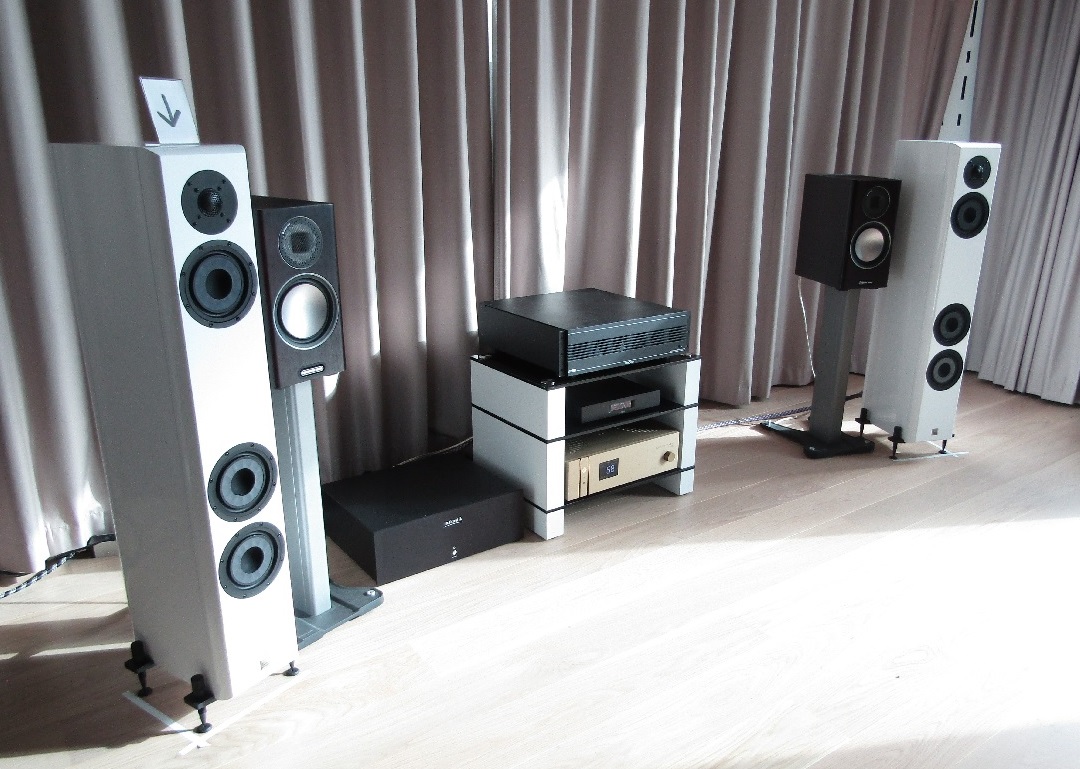 PCM FACT.12 Signature with its characteristic dual TL port system, in the command of Accuphase E-800 amp and DP-750 CD player. A successful combo judged by the easy and uncolored sound.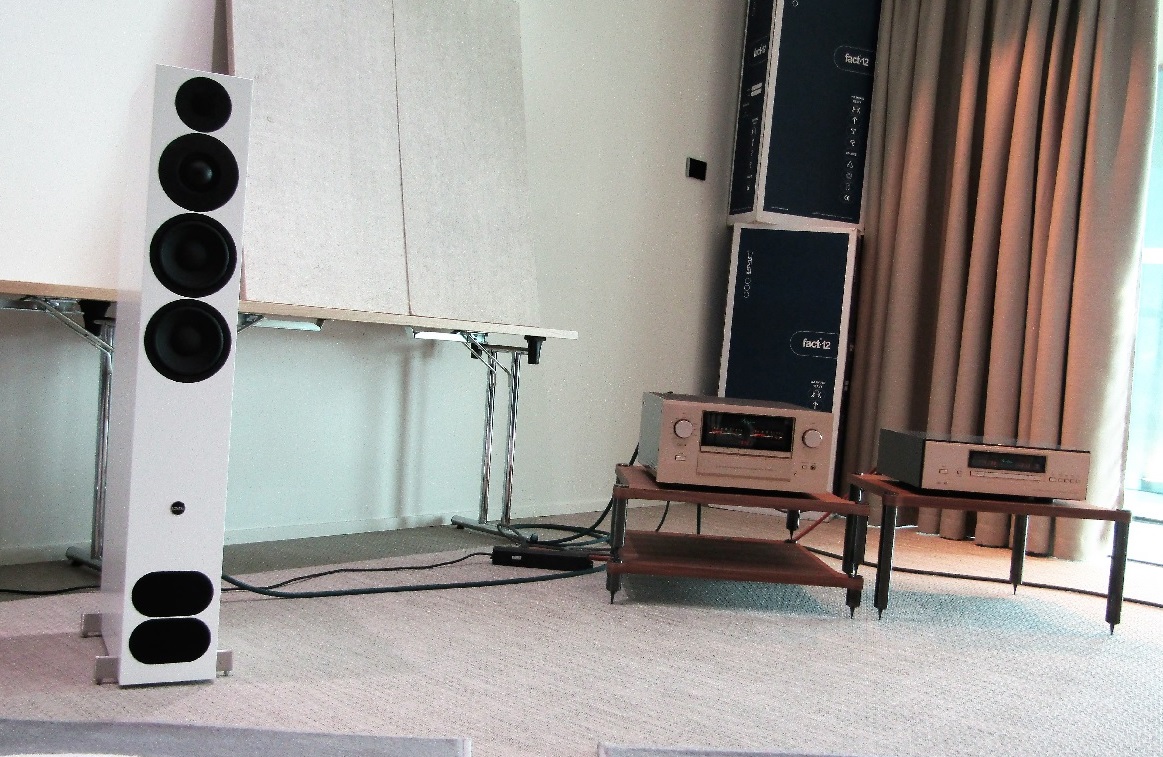 Verity & Ensemble, the same synergy, year after year.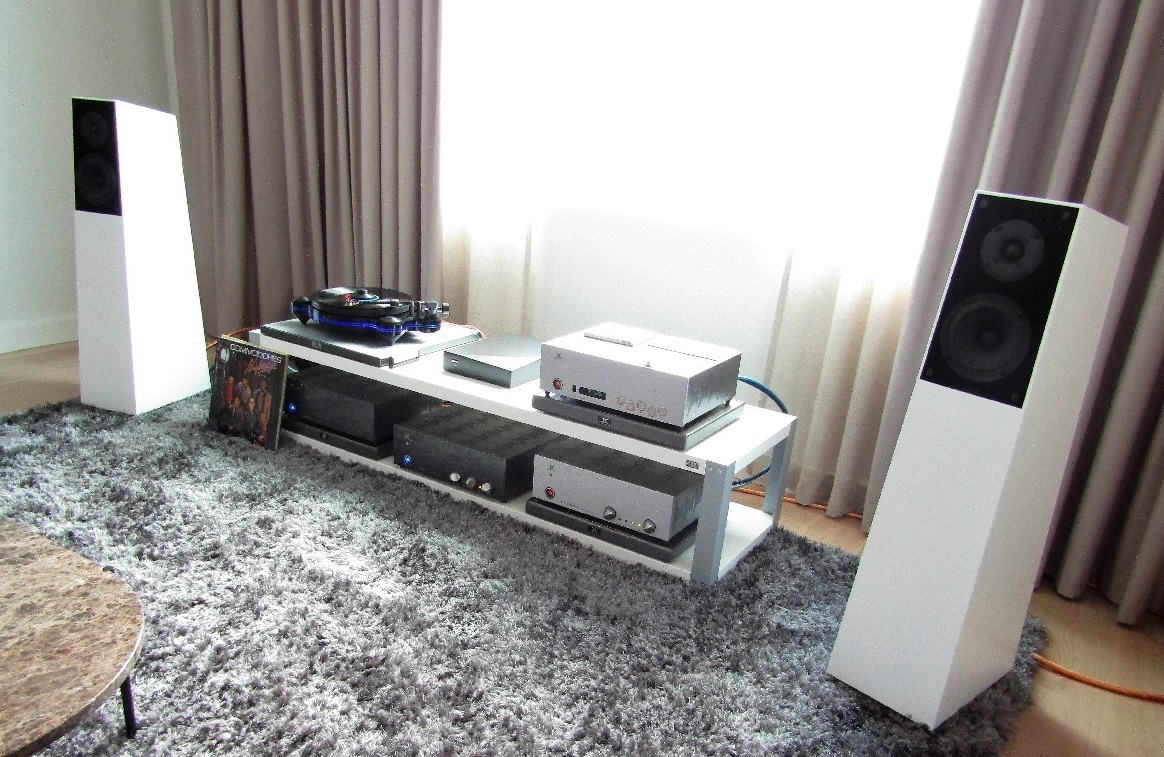 Marten Oscar Duos welcoming 320 W (4 ohms) offered by the McIntosh MA 352's hybrid's power transistors. Drives headphones too.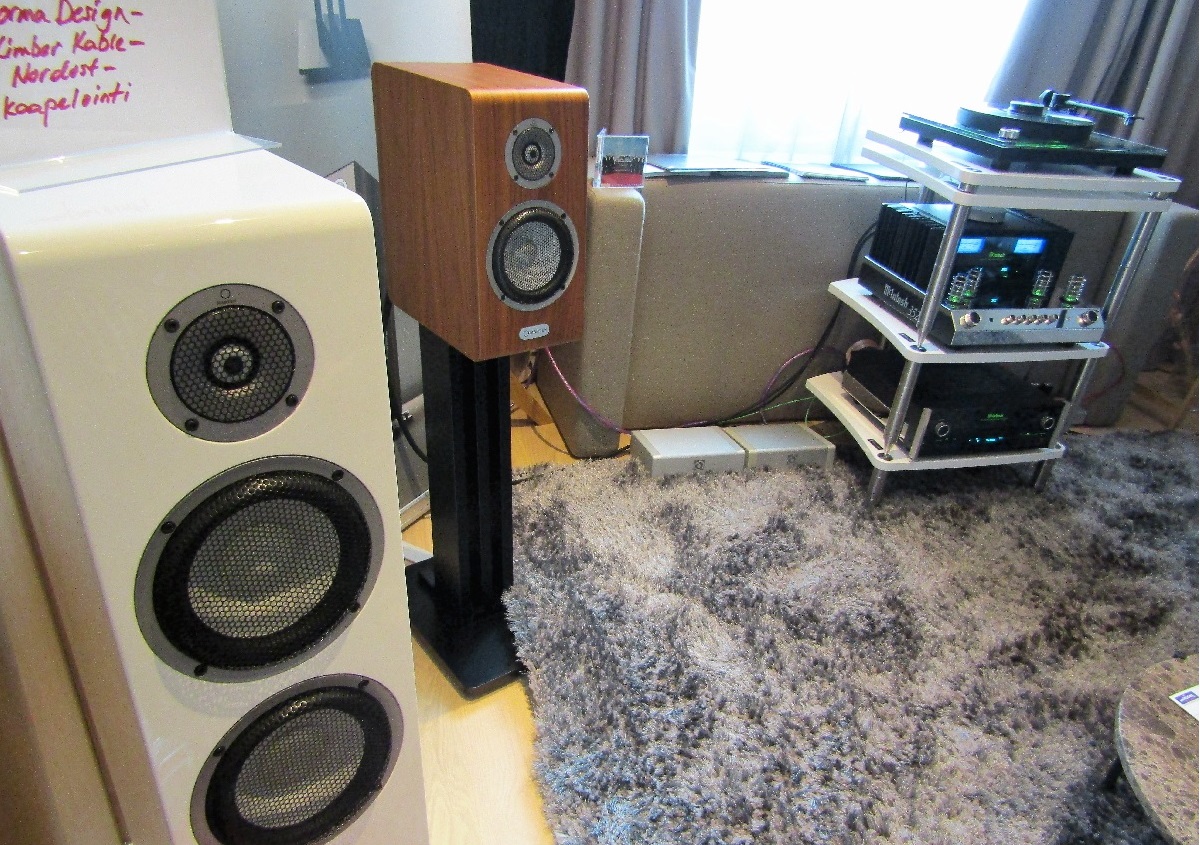 Triangle Magellan Concert and Signature Theta, and Gato Audio in the middle.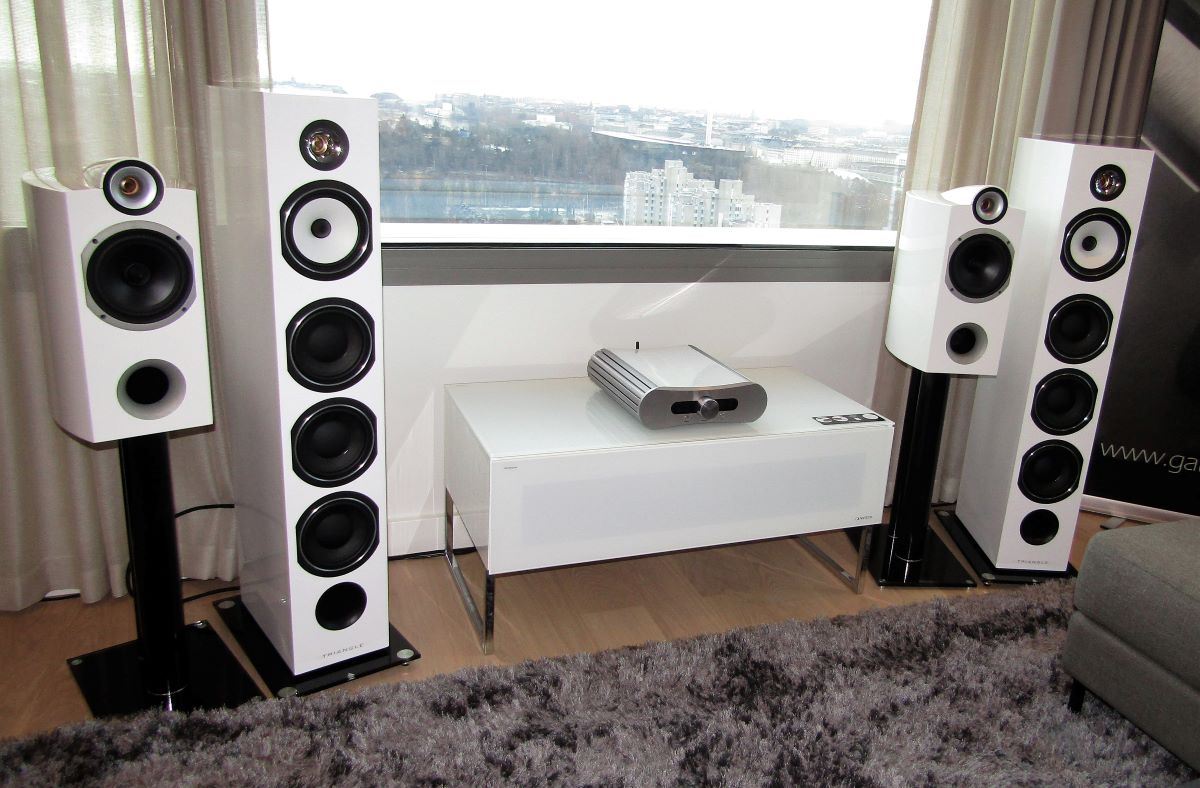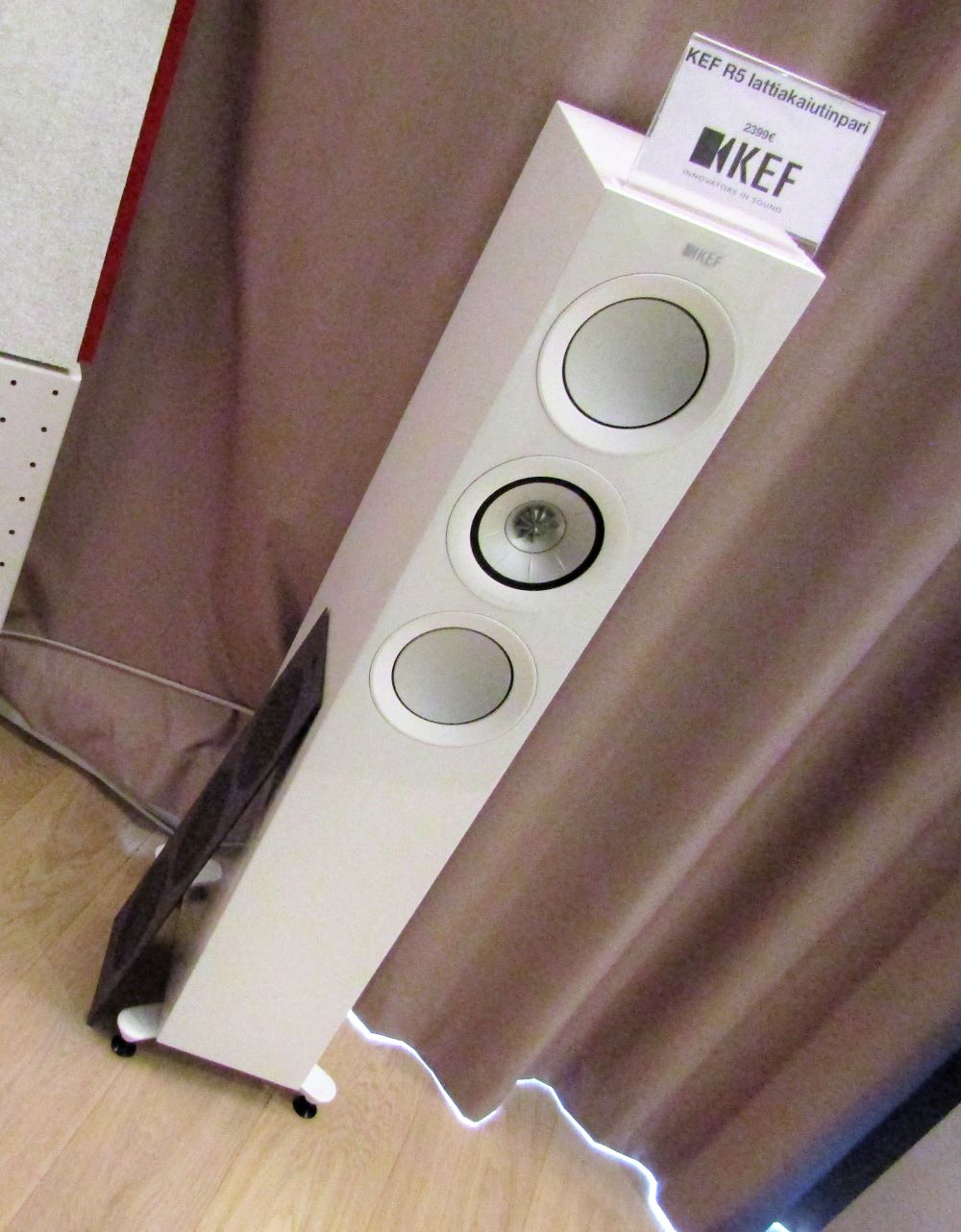 KEF R5, a 3-way with two 130 mm woofers, and a d'Appolito midrange.
Finns
The national department. The speaker manufacturer Solaudio is one of the founding fathers of the event. This time they came up with the new Gen 2 version of their Fusion speaker. The Mundorf ribbon is placed in the characteristic wide wavequide.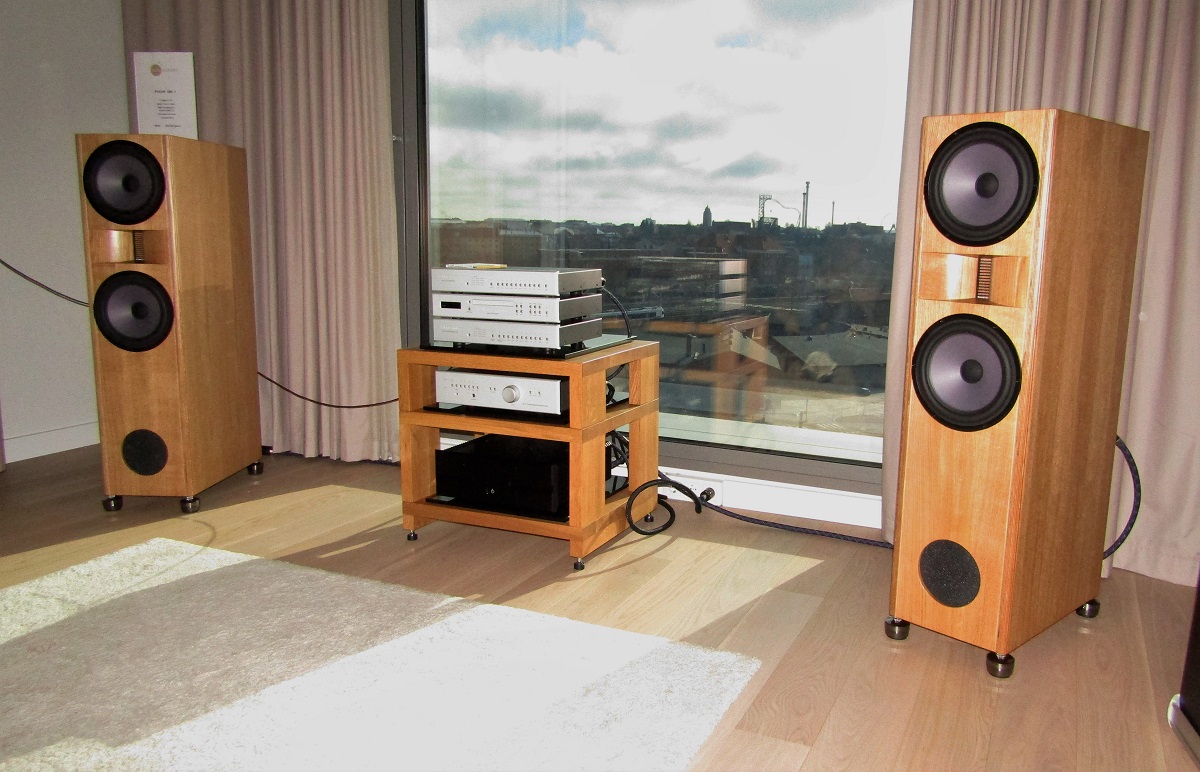 Amphion went visual with its Helium 520 floorstander.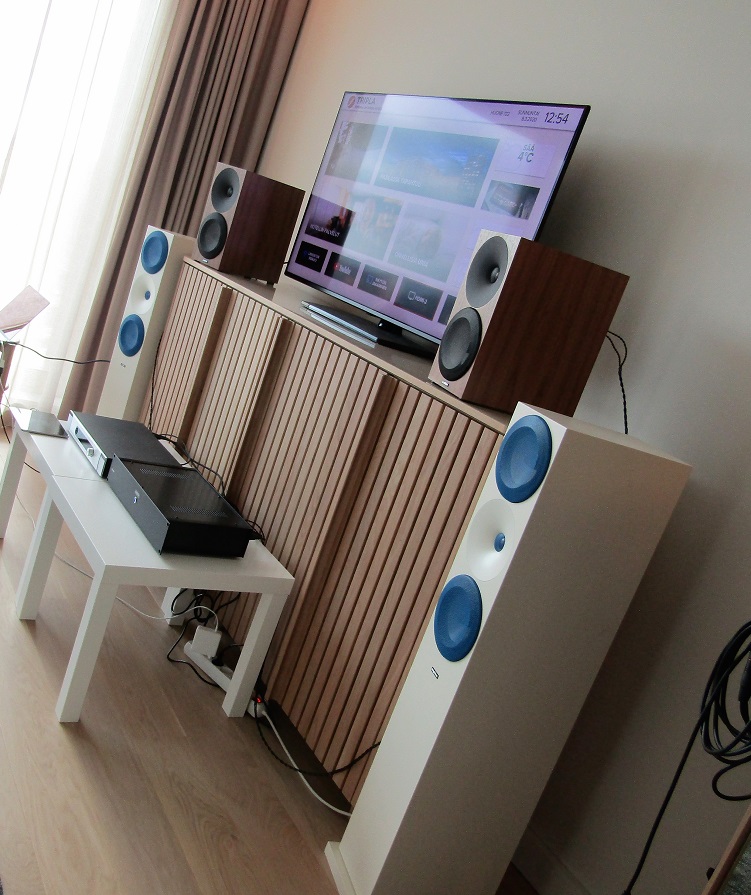 It's clear from the poster which design concept Aurelia's is pursuing.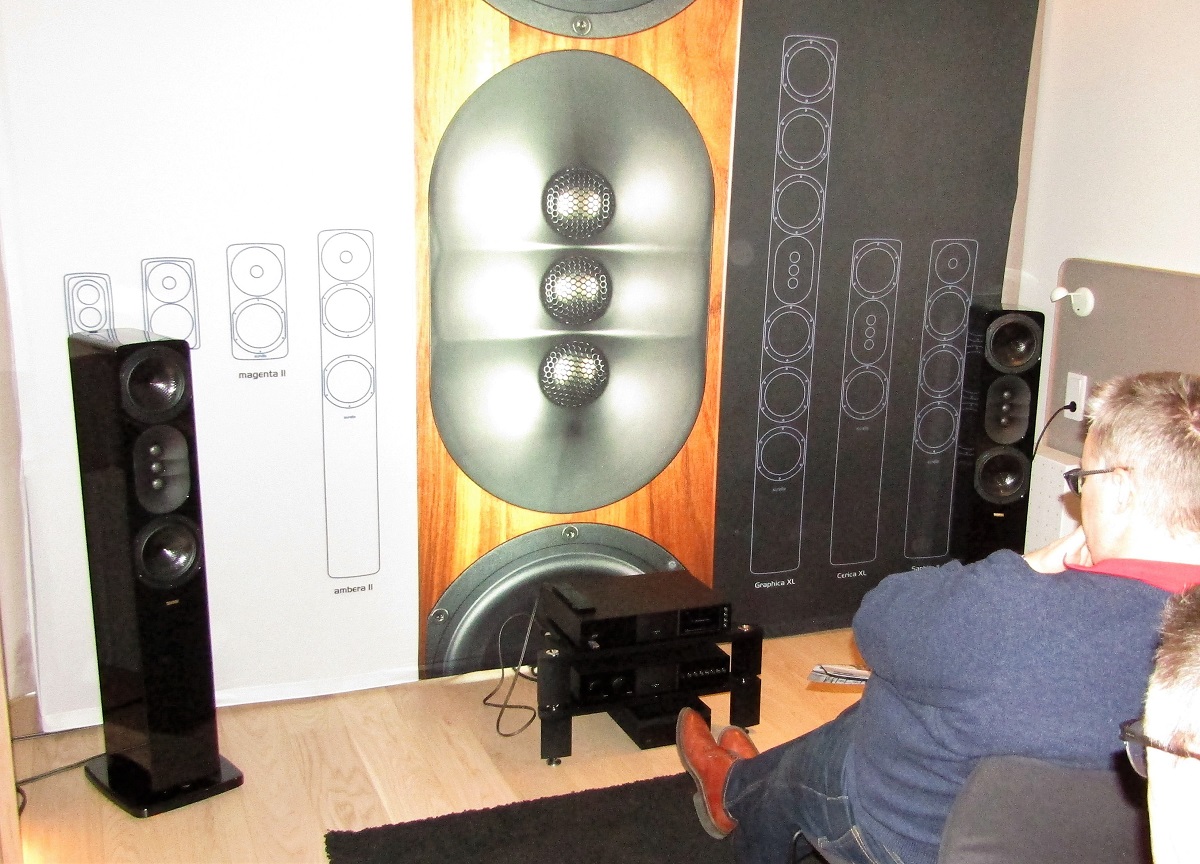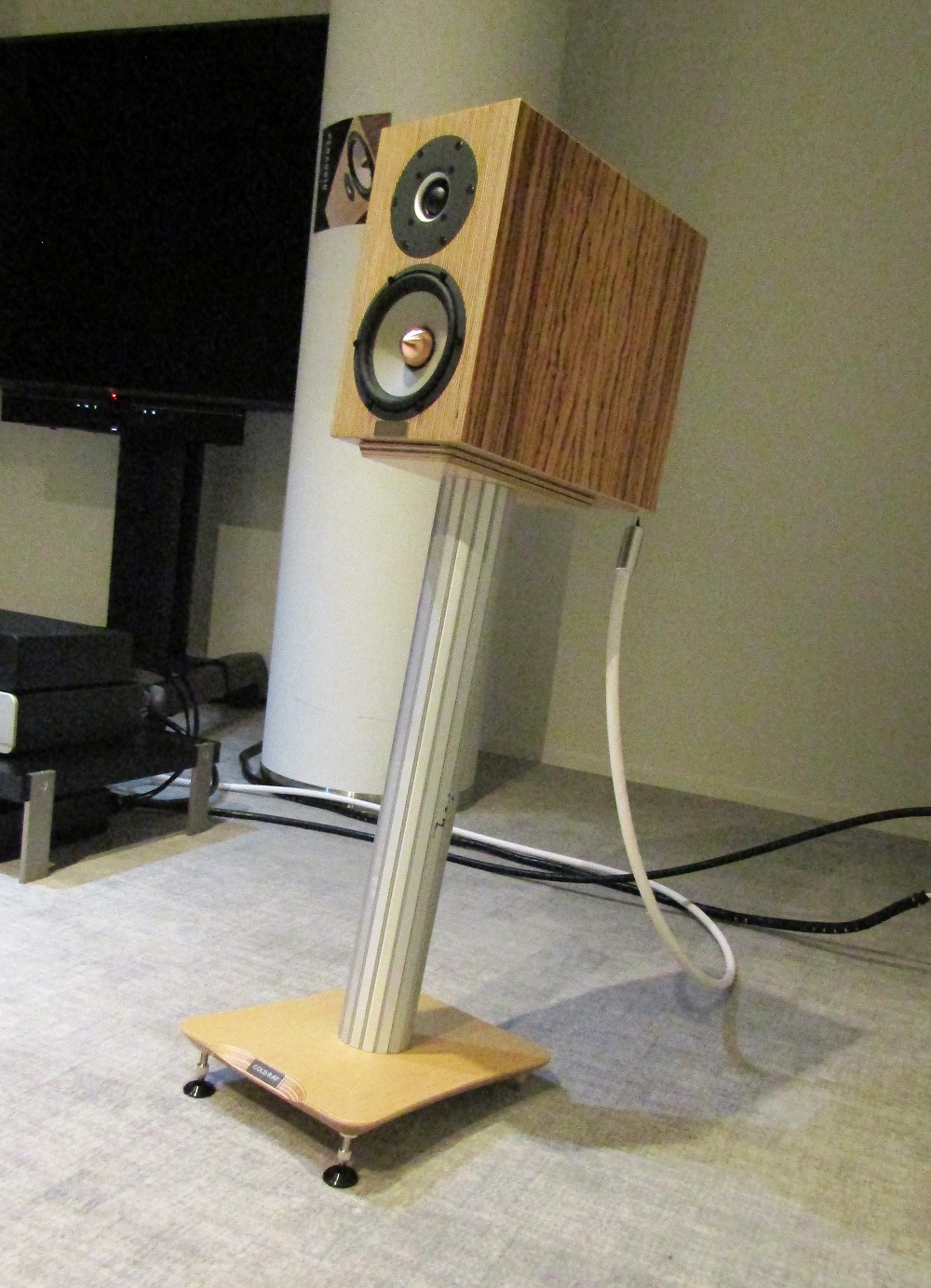 This little speaker is Penaudio's Cenya Signature with bitumen reinforced enclosure panels of multi-layered plywood. Little did it know that 6 months later it would be joined by the lofty  Penaudio Karelia, so far the biggest Penaudio over its 20 year history.
Other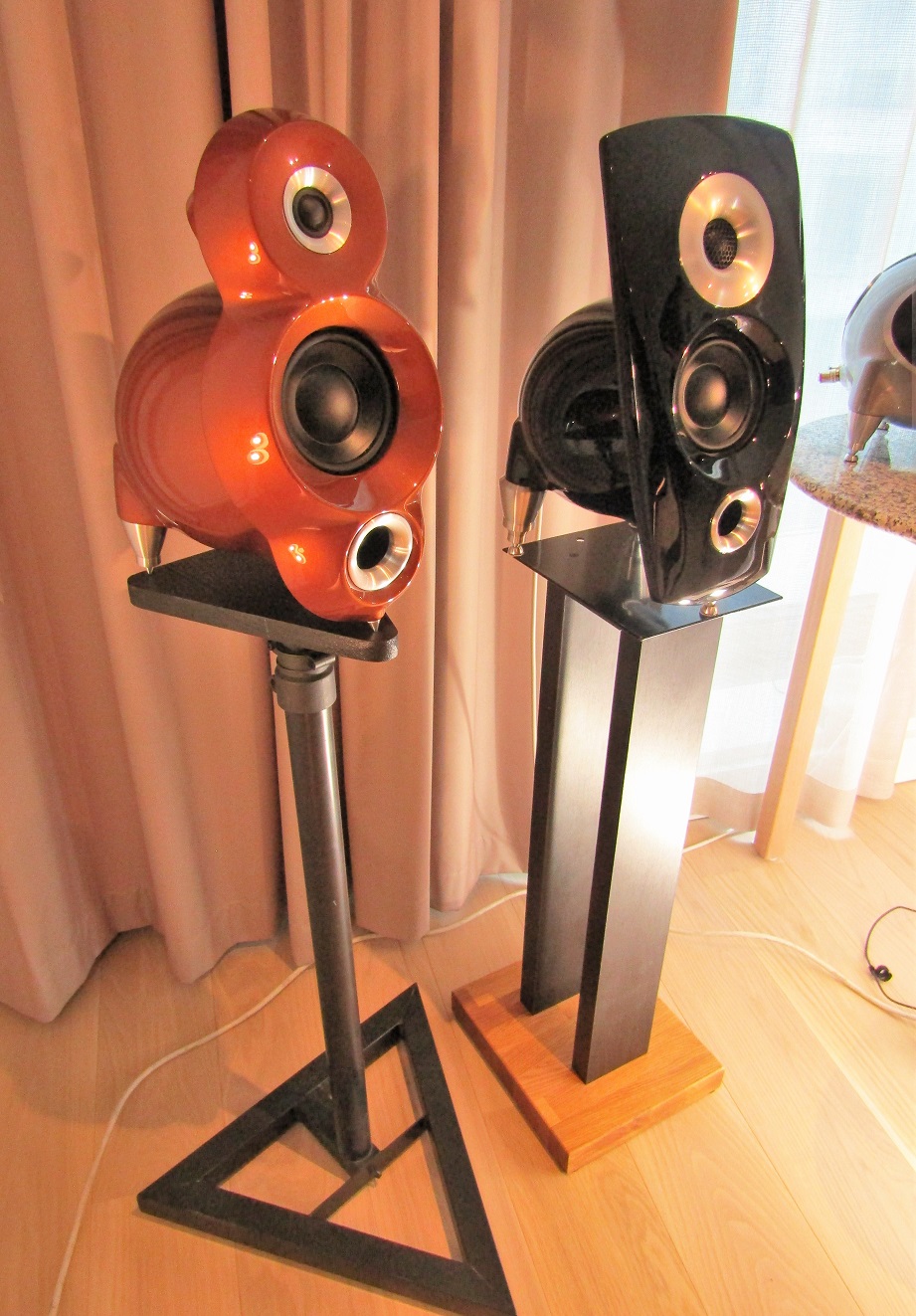 Back in the business: Everything but the box. This amazed the HiFi land ten years ago. And looks still neat.
A room is always allocated to HiFi hobbyists, and their DIY section, just to demo their latest realizations. After all they're the burning heart of the hobby.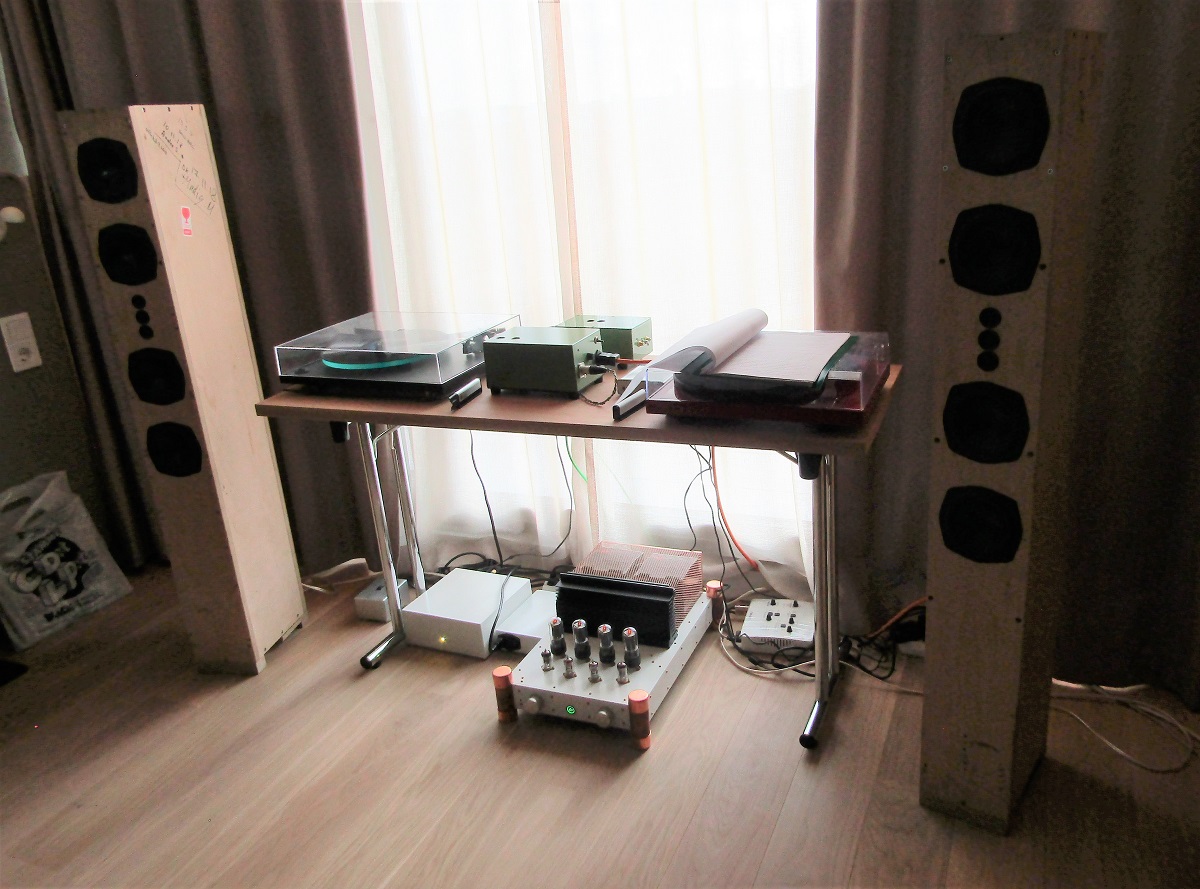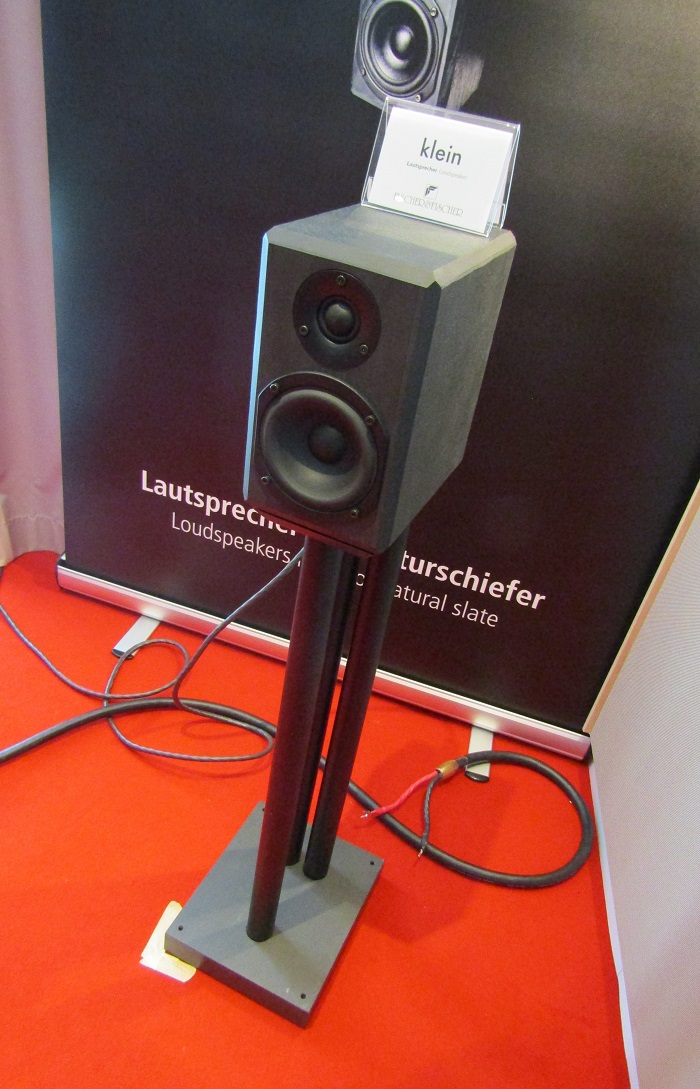 What is made of stone but doesn't weigh much? The tiny Klein by Fischer & Fischer. It sounds bigger than it is.