In an era when drum beats are computer-controlled and pop vocalists are practically joined at the joints to software tweaking programs, how could the drumming of Ringo Starr possibly have any impact on contemporary music currency?
Well, just ask those who Ringo counts as his most devoted fans: producer Rick Rubin (Johnny Cash, Neil Diamond, Tom Petty), drummers Steve Jordan (Eric Clapton, Los Lonely Boys, John Mayer) and Dave Grohl (Foo Fighters, Nirvana) and even Portishead's programming guru, Geoff Barrow.
Starr will forever be remembered for his shaking head of moptop hair and clownish demeanor. But beyond his good natured appeal Starr's contribution to the world's most influential rock and roll band was creative and highly individual, embellishing The Beatles' impeccable song craft with surprisingly clever and resourceful drumming in a groove that felt as comfortable as an old brown shoe. And as we now know, so go The Beatles, so goes the world.
But before we can understand why Ringo matters, a little history is in order.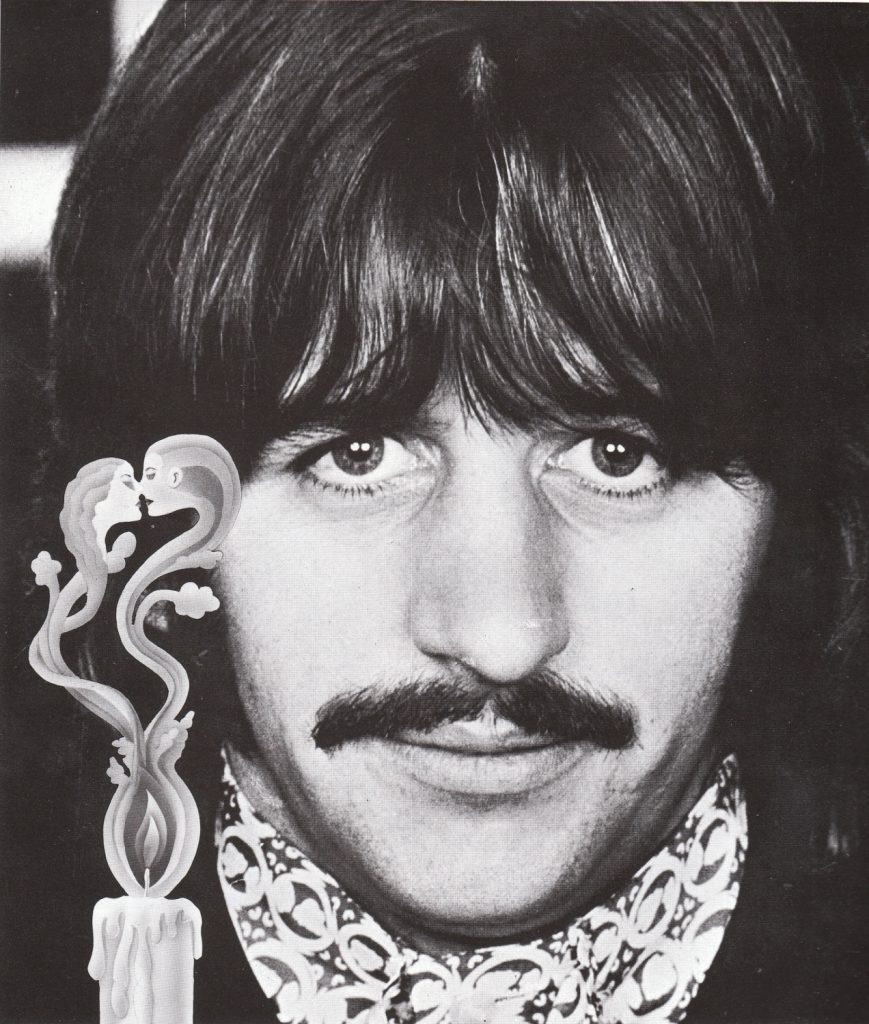 Born Richard Starkey on July 7th, 1940 in Liverpool's crime ridden Dingle section, Ritchie, as he was known, was a sweet but often sick child who was regularly afflicted with near fatal illnesses that kept him lagging behind in his school work as he grew more introverted and sensitive. Ritchie's stepfather Harry Graves gave him his first set of drums, a cheap kit that was soon replaced by a professional Premier model. With less than stellar grades preventing him entering a trade school, Ritchie gravitated towards music, and the then popular skiffle craze and soon joined his first band, the Eddie Clayton Skiffle Group.
From 1957 to 1959, Ritchie's reputation grew as he worked with a variety of local star searchers: the Darktown Skiffle Group, Al Caldwell's Texans, and Rory Storm and the Hurricanes. With his flashy clothes, prematurely graying hair and sparkling collection of rings, Richard Starkey became Ringo, photos from the period revealing his quick grin and comic persona already in full flower (his solo portion of the Hurricane's show was billed as "Starr Time"). By 1960, and powered by Ringo's massively swinging beat, Rory Storm and the Hurricanes became Liverpool's top "beat group."
The Beatles, then the Silver Beatles, were another popular Liverpool group whose drummer, Pete Best, was fired just as the group signed their first recording deal with EMI Records. Soon enough, Ringo was the new Beatle on the block.
On the strength of a couple singles, "Love Me Do" and "Please Please Me," The Beatles soon became England's top selling group – with Beatlemania not far behind. Following a tremendous run of #1 singles, The Beatles were set to conquer the world. Starr's personable drumming style is evident even on their earliest recordings, Please Please Me and With The Beatles displaying Ringo's tasteful use of big band style swing triplets; Motown influenced groove patterns and frenetically driving rock and roll feel.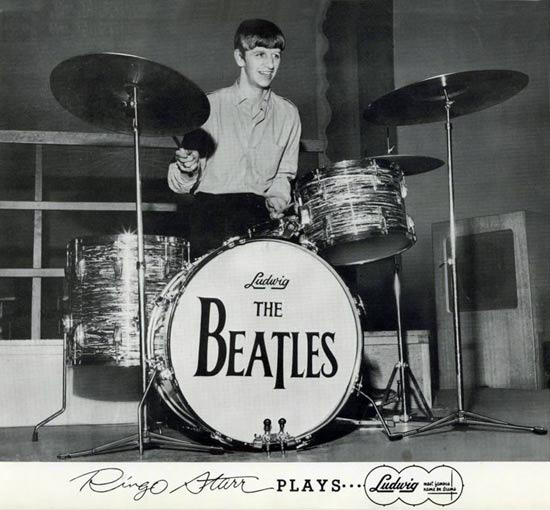 As The Beatles' songwriting matured and expanded, so did Ringo's drumming. He always created the perfect groove, fill or pattern to every song, setting the mood with unusual cymbal embellishments and tom tom punctuations, or creating a beat that was as integral to the songs as Lennon's lyrics or Harrison's guitar. A true team player, Ringo never overshadowed the songs but seamlessly integrated his role as both supportive member and rhythmic colorist.
… , Ringo Starr is the quiet man with the massively large talent.
Ringo's drum parts were nearly perfect and always shrewd. The Beatles' vast catalog of influences, which began with British music hall and American R&B then broadened to include avant garde, Indian classical, hard rock, jazz, big band, blues, country, and folk were matched, song for song, by Ringo's chameleon like performances. Need some shuffle brushwork for Paul McCartney's "When I'm Sixty Four"?" No problem. Swaggering heavy metal pummel for John Lennon's "She's So Heavy" or Paul's "Helter Skelter"? How 'bout swing for "All My Loving," funk for "Birthday" or Afro Cuban for "I Feel Fine"? Ringo had all the bases covered. His tom tom fills are utterly unique – rolling, swinging, slightly behind the beat figures heard to perfect effect in "A Day in the Life" and "With A Little Help from My Friends." Couple Ringo's talent for diversity (and oddball discovery) with his ability to navigate John Lennon's odd meter obsessions and the case can be made that Ringo was the world's first session drummer, manipulating his arsenal of sounds for the changing tasks at hand.
Oddly enough, Ringo's contributions still go unrecognized by those who only see worth in flash and fire, but as his landmark drumming in such songs as "Come Together," "Day Tripper," "Rain," "Ticket to Ride," "Tomorrow Never Knows," or his own "It Don't Come Easy" confirms, Ringo Starr is the quiet man with the massively large talent.
Unique sound
Before you can understand Ringo's technique you must consider his sound. Where most rock and roll and pop drum sounds in the early '60s were still influenced by big band, surf, and jazz, Ringo's sound, while typical at first, soon became deeper and more expressive, just as The Beatles' styles broadened. Ringo's drums were tuned lower, the toms and snare sometimes covered in a towel for a deader, less ringing sound.
And while his level of technical proficiency was less than masterful (though he had very quick hands), his ideas and musicality most certainly were.
Ringo's fat tom sounds and delicate cymbal work were imitated by thousands of drummers. Part of Ringo's sound came from his excellent use of dynamics. He never pounded or overpowered the drums but always played with a complimentary volume level. Ringo also popularized the match grip, a contrast to the traditional grip favored by the ruling jazz drummers of the day. And while his level of technical proficiency was less than masterful (though he had very quick hands), his ideas and musicality most certainly were.
The early Beatles recordings show Ringo playing fairly conventional beats influenced by R&B and Broadway show tunes, but he was a very versatile musician, having been required to play all manner of rhythms for dances and shows at England's Butlin's Holiday camp, a forerunner of Disney World. Swing, bossa nova, rock and roll, even twist grooves were all given life by Ringo's naturally propulsive and big hearted feel. When watching The Beatles' Ed Sullivan performances, Ringo's mammoth beat and natural sense of flow are what give the band its spark. His musicality was his main resource, turning what could have been stumbling fills and plodding grooves into drumming templates still used by everyone from Jim Keltner to Dave Grohl.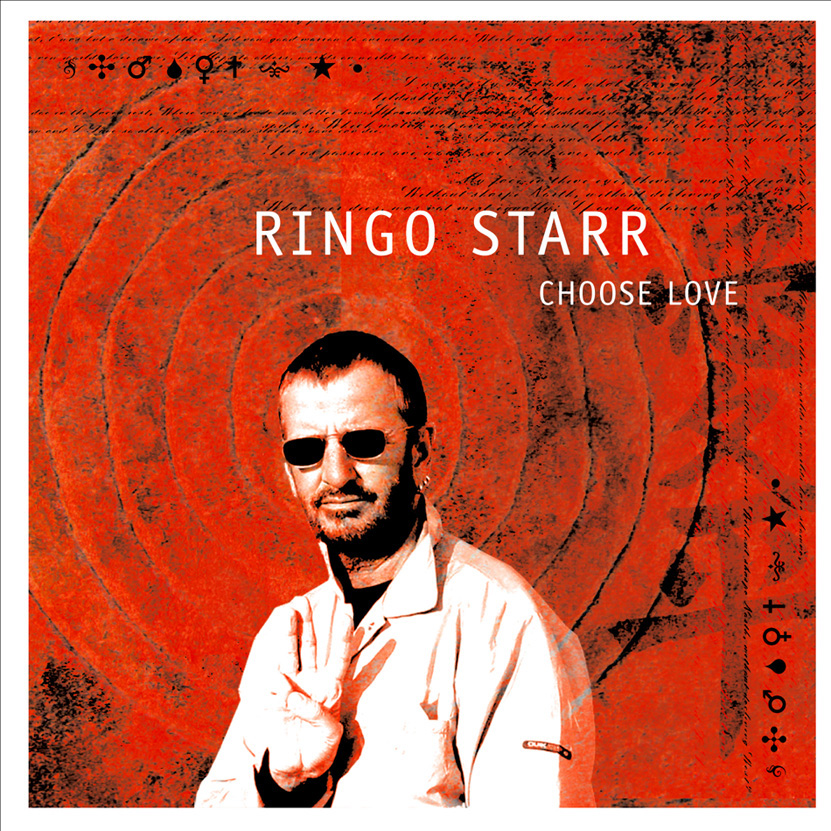 Ringo's loping time feel was the heart of The Beatles' sound and style, though his literal meter could change drastically within a song to suit the mood of the music. The bridge to "I Want to Hold Your Hand," for instance, is slower than the verse/chorus. The same holds true for "Michelle," "The Night Before" and others. That kind of ebb and flow is now obtained with computer programs, but Ringo did it as naturally as the rain. Ringo's steady pulse enabled The Beatles to splice together various session takes into one song even when odd meters were present as on "Yer Blues" or the manic cross rhythms of "Everybody's Got Something to Hide Except for Me and My Monkey." The Beatles often recorded dozens of versions of one song, but Ringo's groove and tempo remained constant. This constancy allowed Paul McCartney to stray from simple time keeping into his revolutionary bass melodies.
Odd meters are present throughout The Beatles music, from their early fondness for 6/8 and 3/4 to later successful experiments with 7/4 "(All You Need is Love") to the mind blowing sequence of repeating 11/8, 4/4, and 7/8 passages in "Here Comes the Sun." How Ringo mastered these meters in an era when even most jazz was in 4/4 is a tribute to his talent. He never sounds less than totally relaxed, which is true of all his drumming.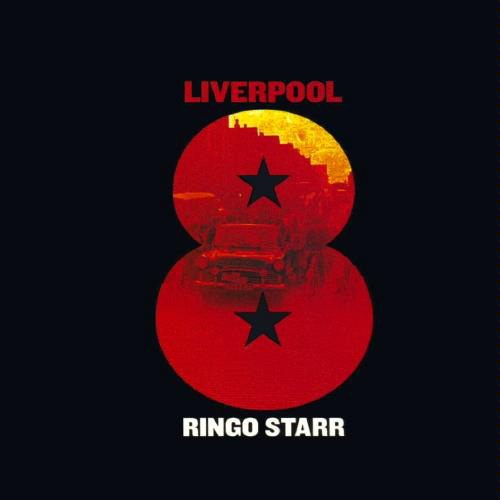 Ringo's trademarks include the bizarre but effective ride cymbal patterns in "Hey Jude" and "I Am The Walrus," the swing tom triplets of "Tell Me Why," which are heard to greater suspense in "A Day in the Life" and "A Little Help from My Friends," and the overwhelming drum creations of "Come Together." Fusing a 16th note high-hat flourish with a spooky round-the-kit drum roll, the song is equal parts shaman's spell and cerebral death march. "Ticket To Ride" is equally rich, flat tom sounds and staggered accents providing one of the most arresting and memorable drum tracks in rock. Ringo's ultimate Beatles' performance is "Rain," where his eclectic use of across-the-bar-line tom rolls find expression against backwards vocal loops and phasey, washed-out cymbal production.
Where does Ringo's drumming fit into today's world of stalking hip-hop beats and sterile country pablum? TEXTURE.
Where does Ringo's drumming fit into today's world of stalking hip-hop beats and sterile country pablum? TEXTURE. Producers from Rubin to Jon Brion and artists as diverse as Beck and the Scissor Sisters can thank Ringo for the beats he laid down, the grooves he established the textural component of every drum he thwacked. Ringo's drum sound is an integral part of every pop song ever programmed, every hip-hop beat played into an Akai MPC. Danger Mouse's 2004 cross-bred underground LP, The Grey Album, proved this, single-handedly.
Matching Jay-Z's acappella raps (from The Black Album) with samples of The Beatles' The Beatles (aka The White Album), Danger Mouse showed Ringo's swaying beats to be totally usable modern currency, as fat and oily as a Just Blaze beat, a Lee "Scratch" Perry dub riddim, or a Red Hot Chili Peppers rock groove. Hip-hop seeks to wed urban dread with $$$ and the allure of sex — Ringo's beat is a natural rhythm that comprises 40 years of music history in a single smack!. And Ringo continues to inspire. His big beat can be felt in everything from the punk rock of the Yeahs Yeahs Yeahs and the off kilter folk rock of My Morning Jacket to the barmy sound worlds of Portishead's Third.
Ringo's latest album is the nostalgia inducing Liverpool 8. We should all have such memories. Oh yea, we do.
Portions of this article were extracted from Ken Micallef's Classic Rock Drummers (Hal Leonard)