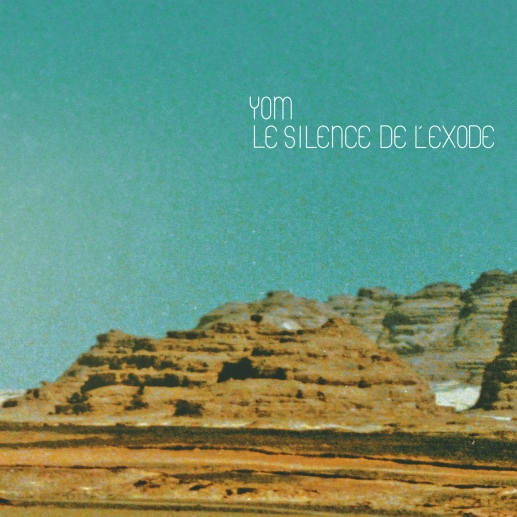 With albums like the one in question the responsibility is transferred to the listener who according to his or her abilities can try to spot subtle things (that are many) that differentiate tracks from each other. The effort may take some time but eventually is rewarding. I who normally prefer "intelligent" music (some food for cognition) as opposed to music that is written simply to provide immediate pleasure, much enjoyed "Exploring the Sounds of the Desert's Silence" even though the music works on a sub-conscious level.
In the album, the clarinetist Yom presents his most introspective findings of diasporas.
"The silence of the title could allude to the silence of the desert where they erred for forty years: an initiatory episode conducive to self discovery and synonym with a form of wisdom, yet also a chaotic moment copiously detailed in the Book of the Exodus, peppered with deaths, revolts and divine messages from the Seven Plagues of Egypt to the Seven Commandments. Full of twists and turns, the account related in the Old Testament focuses on the two first years of this formidable odyssey. The thirty years that followed were those of a doomed generation condemned to never reach the Promise Land in their lifetime, of a people punished for not trusting their guide. A people in fear, confronted with the silence of God and left to its own devices in a hostile environment."
"With a double culture, one foot in the tradition and the other in erudite Western music, these musicians intertwine Eastern, Mid-Eastern, Maghreb, Jewish and Armenian music and sensibilities."
These silences Yom expresses in a minimalist way making use of Eastern playing modes. He primarily uses the lower and warmer sounding clarinet in G (the Turkish clarinet). He's partnered by the contemporary jazz double-bass player Claude Tchamitchian, Farid D. – a master of playing Eastern music on cello, and Bijan Chemirani, the virtuoso heir of a line of Persian percussionists.
The accompanying text tells us: "This album is totally acoustic (mixing included), recorded in the conditions of a live show with the musicians in semi-circle, without headphones. No re-recording, hardly any reverb, minimal editing, a mastering that respects the same dynamics, all contribute to a pure, naturalistic sound which makes do with the creaking of floor and chairs, the noise of the clarinet keys, the rustle of page turning –naked humanity faced with itself and its own bareness."
I couldn't agree more. Secret pleasures of audiophilia.