Walking in the footsteps of rock royalty usually means posing with your dad, perhaps Ozzie Osborne, while you sign endorsement contracts. Or, if you're more serious, like Liv Tyler, you seek a different career path to make your mark. But if you've really got nerve and talent, you dive into the music world head on. Such is the life of Inara George.
Daughter of '70s rock and roll icon Lowell George, of Little Feat fame, Inara and partner/producer/keyboardist Greg Kurstin make up The Bird and the Bee. Light years away from her father's bluesy rock and roll brew, The Bird and the Bee trade in ethereal melodies and electronica enhanced production, Inara's gorgeous, almost childlike vocals balanced by Kurstin's dream-scape production.
The Bird and the Bee draw equally on Burt Bacharach and Aphex Twin, or the cherubim sweet vocals of Minnie Riperton, Valerie Carter (another 70s icon, look it up), or jazzbo Stacy Kent matched with the darker production values of Brian Eno, and the gossamer shades of Manchester's Lamb or Manhattan's Science for Girls.
Working from the acclaimed Blue Note label, a company more likely to produce pop than jazz these days, The Bird and the Bee have recorded one album (The Bird and Bee) and one EP (Please Clap Your Hands), but their career goal seems set. B&B look to soothe your ears while taking your brain for an unusual sonic ride.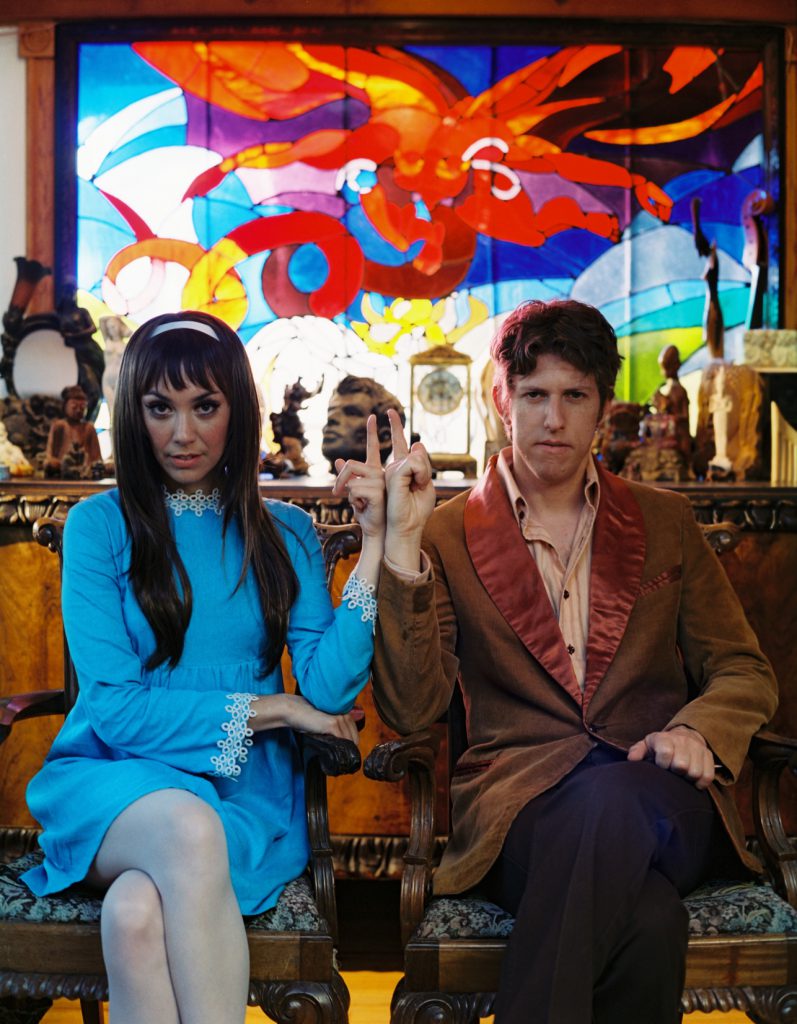 "I do try to create a space or air around Inara's vocals as much as I can," Kurstin explains from somewhere on tour. "Sometime it ends up to be a mush of sound instead depending on the song but I like hearing all of the different elements surrounding the vocal.
"We usually write with me on piano and Inara singing melody ideas," he adds. "The computer comes in at the very end when I start to build the track. I like to bounce ideas off Inara especially when I've been tweaking on it for a while. Much better for me to get input than work in a bubble. It's easy to lose perspective after hearing that song on repeat."
Though it might be easy to label The Bird and the Bee as salt and sweet, pungent and pleasing, Kurstin and George balance each other's assets well.
Though it might be easy to label The Bird and the Bee as salt and sweet, pungent and pleasing, Kurstin and George balance each other's assets well.
"We mostly always start out on the piano," Inara George says, joining in. "Greg playing and me singing. Once we find a melody and progression that we like, Greg starts work on the track, while I write the lyrics. We're influenced by all kinds of things. In terms of past pop music: Prince, Blondie, Rosemary Clooney, Bowie, The Bee Gees to name a few…and presently I love that umbrella song from Rihanna. And Radiohead and Beck — are they considered pop?"
Citing producers as diverse as Sir George Martin, Brian Eno, Kraftwerk, Lee Scratch Perry, Aphex Twin and Wendy Carlos, Kurstin reveals how he matches analog and digital approaches for the best of both worlds.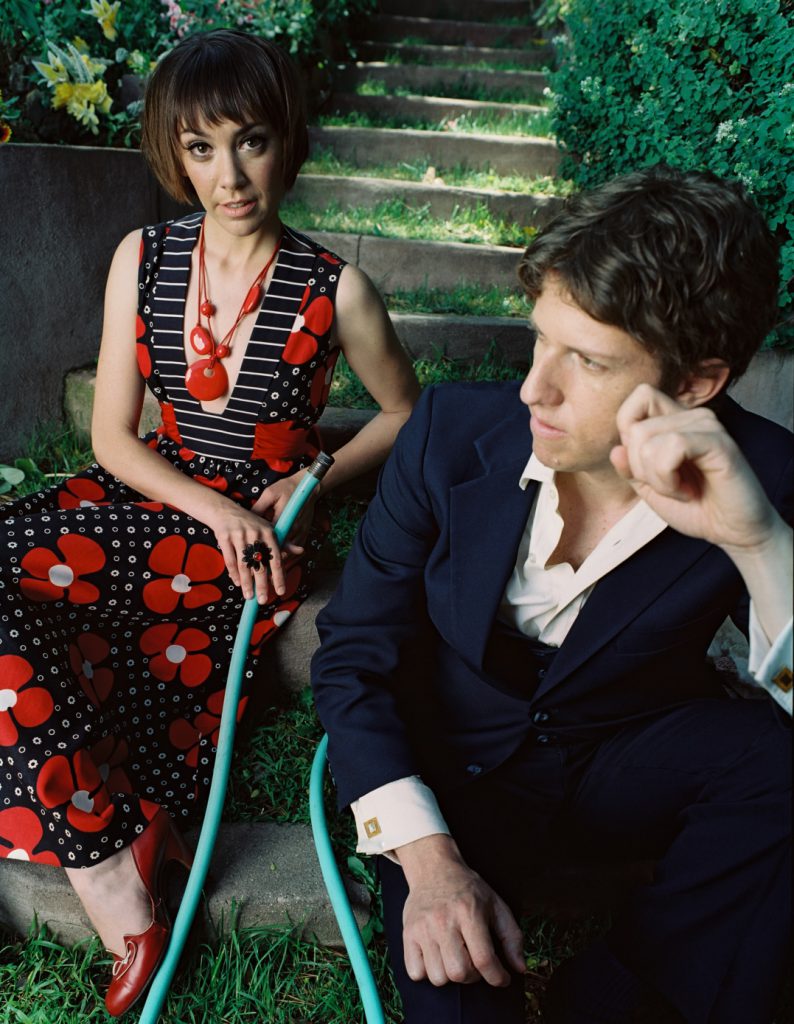 "I use a desktop computer with Logic for recording. No console. I use a lot of analog keyboards but once they're recorded in I finish in the 'box'. I started recording on tape when I was learning. I did put in many hours on my old 4 track cassette and dabbled on a Stevens machine but it all happens in the computer now. I'd love to record on tape but the computer makes it so much easier for me to work fast. I don't do anything too crazy with Inara's vocals. Depending on the song I'll maybe EQ or compress a little, some spring reverb perhaps."
But as with Dionne Warwick with Burt Bacharach, or Dusty Springfield with Jerry Wexler, what we remember is the voice, not the man behind the voice. As such, Inara George admits to enjoying B&B's sweet'n'sour sonic ID.
"I think there is some intention to that quality," she says. "And I think a lot of times I am surprised by what we come up with — that's always a nice feeling."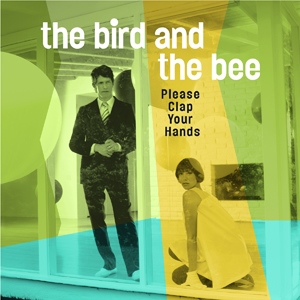 George recently released her second solo record, Invitation, with yet another famous rock and roll legend, producer Van Dyke Parks.
"My new record is all orchestrated so there is quite a significant difference, but in terms of the songwriting my stuff might be a little more obscure and maybe more autobiographical. With The Bird and the Bee I have a lot of fun writing in different characters, and coming up with my own version of pop lyrics."
Audible sunshine anyone? The Bird and the Bee are singing outside your door.
www.thebirdandthebee.com