Inner: Your music's been described as blues, rock, country, gospel, folk etc. pointing to the fact although it's easily accessible it's not easily classifiable. I know musicians and song writers don't like to categorize their music but if you had to, how would you yourself describe your music to someone who's not familiar with it?
EB: A personal gumbo of fingerpicking blues, ragtime, hokum, country, folk and gospel influences. In other words, a bluesy troubadour!
Inner: Had you not ended up in Europe, how would you think your music were different from what it's now? And in particular, how would you estimate the influence of the Swedish life and culture on your music?
EB: Well, first of all, I haven't ended up in Europe. Having had an opportunity to travel to the UK, Europe, Scandinavia and Russia as an early teenager with my family I have become over the years a world citizen. Having spent many years living in Scandinavia, among other places outside of the USA, I feel very much at home there even though I was born and raised in New York City. Residing outside of America for so many years, has given me a fresh perspective on American roots music and the many music lovers outside of America who love this tradition have surely deepen my passion an encouraged my quest for carrying it on. Had I remained in America, I'm sure my musical path would have developed differently. Being in Europe exposed me to many world music influences, particularly African, which may not have come to my attention in the same way had I remained in the States. The intense interest in Swedish Folk music that was blooming at the time I moved to Sweden also encouraged me to further explore African American Folk traditions.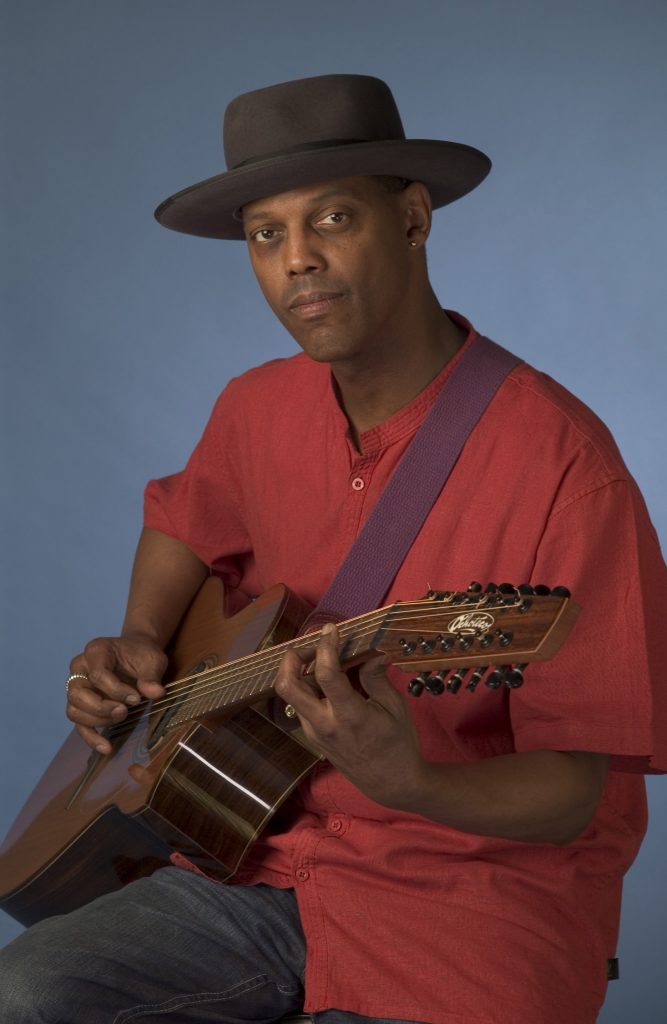 Inner: You're touring actively and probably given hundreds of concerts over the years. How strict you are about the sound in a live concert? What's the worst-case scenario? The best?
There are many examples of gigs with great sound. Such gigs are likely to take place in older theatres that were built with a great awareness of natural acoustics.
EB: Obviously, I do everything I can to ensure good live sound at my gigs. On average, at the kind of theatres, festivals and art centres where I perform the sound is generally good – in terms of quality, PA systems, microphones and engineers, sometimes I have the luxury of touring with my own sound person. As I perform often solo it's not that difficult to get good sound on my guitars and vocal. Occasionally, I'll play a cavernous old town hall with lot's of hard surfaces and no matter how good the PA or how skilful the engineer is, the sound will be dreadful! There are many examples of gigs with great sound. Such gigs are likely to take place in older theatres that were built with a great awareness of natural acoustics.
Inner: As you know, your records are ranked high among the audiophile community thanks to the famous Opus3 sound. Your latest releases were published by another audiophile label Telarc. Is that just a coincidence, or is exceptional sound quality something that you insist on? Apart from the music, is "good sounding" something that you want your records to go down as?
EB: My long association with Opus 3 records has had much to do with my appreciation for HiFi audio. The fact that my early recordings for that label were the one who established my reputation has certainly been a blessing. My connection to Telarc began with a conscious decision to continue producing records with high audio quality. When one has an avid interest in something like-minded folks tend to appear!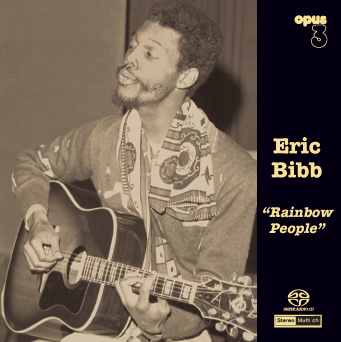 Inner: Do you ever have the sound in your mind when you write music? Is it possible that the Opus3 sound has molded the way you do music?
EB: Yes. Having recorded continuously for many years I can now pretty much imagine the sound of a record before I record it. Especially, when it's just my guitar and vocal. And, yes again, my experiences with working with Jan Eric Persson at Opus 3 have influenced my appreciation for natural sound reproduction as opposed to a more processed sound.
Inner: How does the Telarc sound differ from that of the Opus3?
EB: It depends on the production. I've recently recorded a very stripped down album – vocal, guitar and harmonica – for Telarc that reminds me of some of my Opus 3 work. The Opus 3 recordings are nonetheless unique. Jan Eric has his own sound and part of this has to do with his experience, personal sound philosophy and his stash of incredible microphones!
Inner: To what extent you want to be personally involved in the recording process or you just leave the sound to the skilful engineers and mixers?
The analogue sound is still warmer and richer. But let's face it, the difference between digital sound now and digital sound even 10 years ago is huge. But I still don't own an I-Pod!
EB: I like being involved because I find it all very interesting. However, I do enjoy being able to concentrate on the music, knowing that the Engineer is enhancing the music. The quality of a recording session depends on the Engineer's innate musicality as well as technical skills.
Inner: What's the wonderful sounding acoustic guitar(s) that we hear on your records? Is the guitar sound processed at all? Your favorite guitar microphones?
EB: Like many guitarists, I have many guitars! A personal favourite guitar maker is Roger Bucknall at Fylde Guitars, in the north of England. Roger has made several guitars that are constant companions on the road and in the studio. In general I try to have the guitar sound on record stay true to the natural sound on the instrument. Little or no processing. When I do want an effect, I rely on some wonderful pedals made by T-Rex Engineering in Denmark. My favourite is their Tremster tremolo pedal. There are so many microphones that work well on my guitars – too many to name. What I like to do is put mic up the fretboard area as well as the soundhole area. Obviously, it's not only the microphone, but the room, as well, that's important.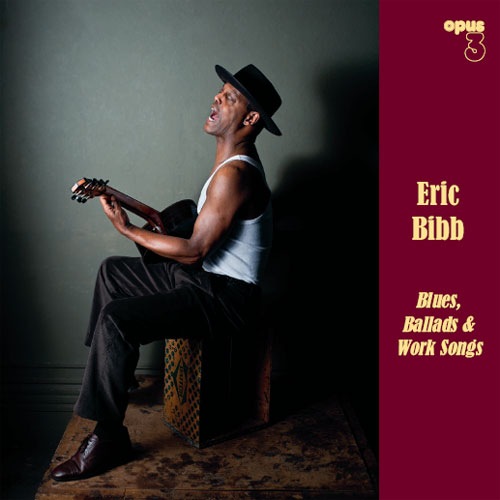 Inner: If you compare your records from the analogue period with the modern digital recordings, is there any significant difference? Which sounds better: Eric Bibb on LP or Eric Bibb on CD? CD versus SACD?
EB: Sure. The analogue sound is still warmer and richer. But let's face it, the difference between digital sound now and digital sound even 10 years ago is huge. But I still don't own an I-Pod!
Vinyl sounds great if you have great equipment. CD's are convenient and can sound good on an inexpensive portable player with good headphones. I find the KOSS portaPro model to be really good for the price.
Inner: Tell us more about the children's record, Shakin' A Tailfeather?
EB: It was a project that I recorded with Linda Tillery and the Cultural Heritage Choir and Taj Mahal. All of them are wonderful musicians and great friends, as well. Linda did a great job producing. She's a phenomenal singer who has worked with many of the greats, including Bobby McFerrin. Taj is Taj!