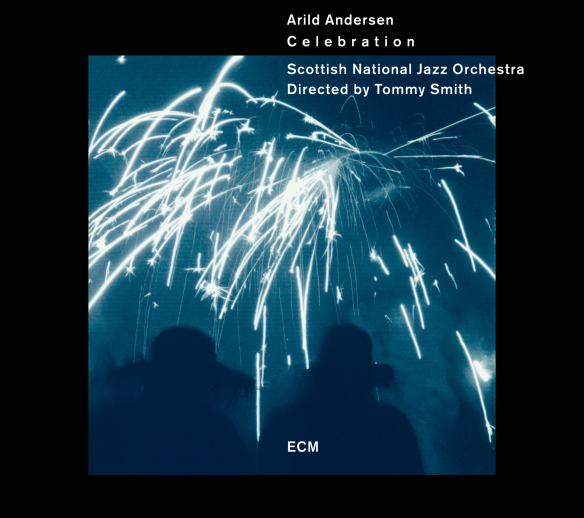 "Celebration" is an album in which double-bassist Arild Andersen, and tenor saxophonist Tommy Smith, also directing the Scottish National Jazz Orchestra, pay tribute to the ECM label performing six "classic" ECM-published songs written by such key house names as Keith Jarret, Jan Garbarek, Chick Korea, Dave Holland, Trygve Seim and Andersen himself.
The reason why the album doesn't sound mundane, worn out or regressive even, as I find surprisingly many new jazz releases do nowadays, is (i) the pieces are classics for a good reason; (ii) the arrangements for a jazz orchestra – Christian Jacob (Holland), Tommy Smith (Garbarek), Makoto Ozone (Corea), Øyvind Brække/Trygve Seim (Seim), Mike Gibbs (Andersen), and Geoffrey Keezer (Jarrett) – are accomplished with taste and impact; and (iii) the sound of the album is quite satisfactory; particularly marvellous is how the double-bass has been mixed with the orchestra.
The album's been edited and mixed at, where else than Rainbow Studio, Oslo, by Jan Erik Kongshaug (together with Arild Andersen, Tommy Smith, and Manfred Eicher.