I recently came across something that is simply too cute not to be shared with you: a platter mat made of reindeer skin! It's called WITCHED PLATTER MAT.
The owner and head designer of the gTIE brand is Jenni Ahtiainen (some know her for the hat she has designed for Snoop Dog).
Gtie jenniThe Witched Platter Mat comes as personalized on your name. The package is made of two used vinyl cover bags, and is sealed with a piece of wood and a screw.
The way in which Jenni performs her design attitude brought, in admiration, a smile in my face:
"Witched Platter Mat can't play music nor make playlists. It can't even download music. But it sure as hell can tune up your turntable and make it jam and look better than ever. Isolating LP from you turntable improves the sounds and helps reduce noise by static and dust."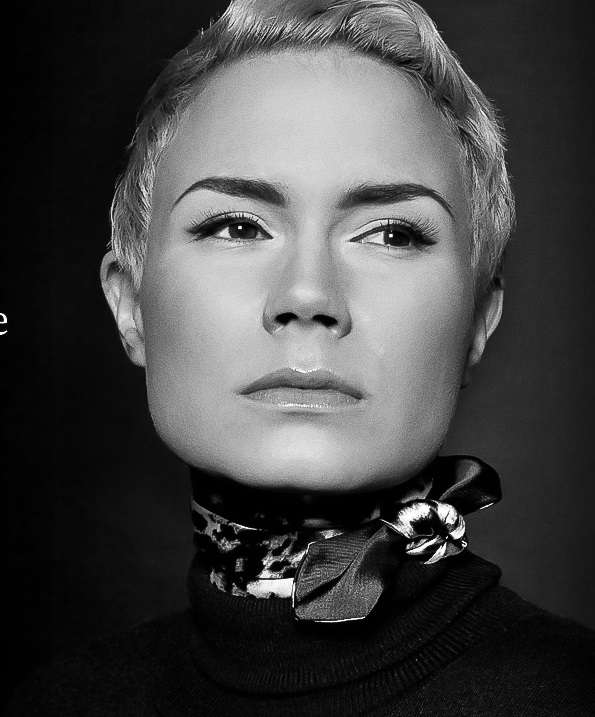 Gtie platter mat 2
The diameter of the Witched Platter Mat is 29,5 cm, the hole 7 mm. The thickness of the leather is 2 – 2,5 mm. The color of the mat is black but according to the website one can accessorize one's turntable with different jamming colors like cognac, nude, dark brown, black and bone white.
They will even help you to choose the right color for your vinyl player. Just send them a photograph of it in its location to info@gtie.fi.
What one can't do is to use the Witched Platter Mat as a slipmat. It stays still as if it were witched.
Jenni assures that she gets the reindeer skin by means that are ethically correct, and the reindeers are never slaughtered just for this purpose …
The quality of the product is very good. The leather feels luxurious and the surface is nicely smooth (the small wrinkles are natural with leather). For my part I can only say that the black looks stunningly good. And the price, 45 euro, is reasonable.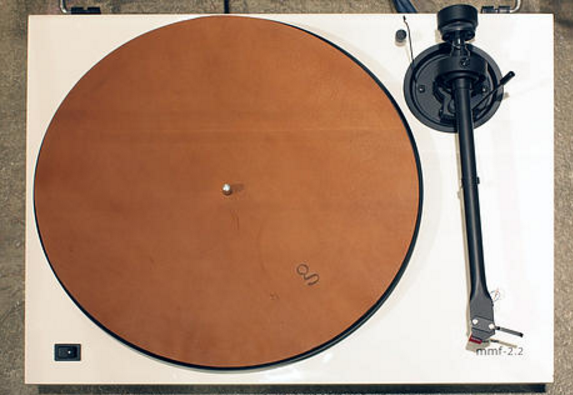 Over the years I have experimented with a number of platter mats whether carbon, cork, rubber, glass, … you name it. This time I used the Witched Platter Mat to replace the 1 mm thick b-Fly cork platter mat. And yes, there was a difference in the sound, subtle but still. The Witched Platter Mat sounded mellower and seemed to go well with old-time jazz recordings (eg. those of Chet Baker). The effect is hard to explain, but not that difficult to detect. When I placed two Witched Mats on top of each other the sound became smeared. A good proof of its signature sound.
The Witched Platter Mat is not just a widget. It can be used as a platter mats to come up with certain sonic characteristics just as other mats made of some different material. It has anti static properties as well.
So what can I say: Jenni has managed to create an unisex object that makes almost a perfect X-mas gift for audiophiles.
www.gtie.com
Jenni's motto: "I will go down in history as the woman who revolutionized necwear."
"gTIE is an innovative Finnish neckwear and accessory brand. The collection sets the bar in men's accessories and gives an edge to the urban woman. It offers new ideas for traditional ties and gives functional and innovative designs to wear as accessories. gTIE negotiates new fashion rules and pushes style boundaries further." …