Veijo Ulmanen was best known for his large-scale works for public spaces, but also for his private exhibitions where his deep understanding of the nature and spirit of wood came to the fore in a sympathetic and humane way.
He had a splendid sense of balance between heavy and light. Even his monumental works look slender. Often Ulmanen's wooden constructions look as if randomly assembled but soon one realizes that the question is about a play between different elements (spare parts, counterparts etc.), the whole governed by his strong sense of form.
Some of Ulmanen's works look like mechanical constructions, Tinguely-kind of engines or machines, but they aren't. No moving parts, no sounds. Earlier on, before he found his own language, Ulmanen admired the works of Constantin Brancus and Osmo Valtonen as well as "old masters".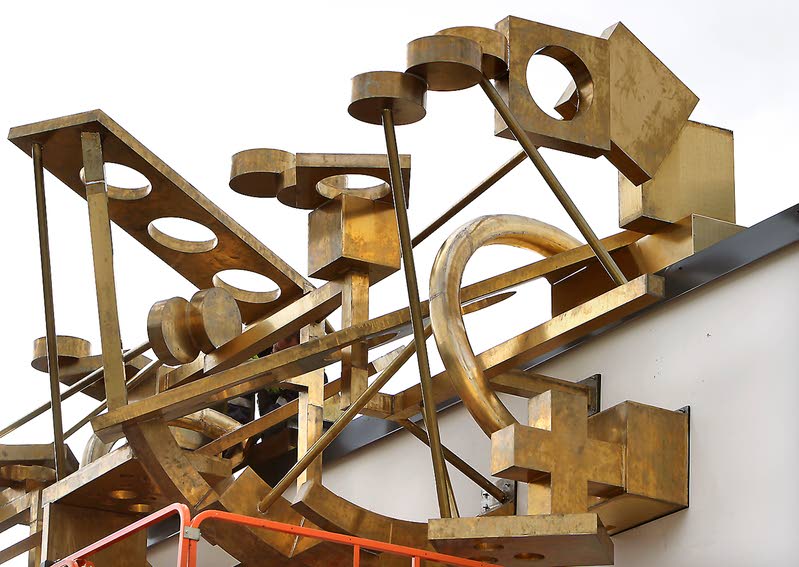 Veijo Ulmanen was also a music lover and audiophile in the sense that he was neither indifferent nor ignorant about the equipment with which the music was to be played back both in his stufio and at home. He even went for such extremes that saw holes to a thick log wall in order to place his big widebandwidth drivers optimally in a true infinite baffle, but not forehead wrinkled but with humour and smile.
"In my Hi-Fi hobby as in my works, I fumble with things that I know nothing or almost nothing about", he said in the interview he gave to Inner-Magazines.