The major hi-fi show in Finland, Highend Helsinki (Hi-Fi Expo) has suffered from the severe identity crisis in recent years, not knowing exactly where it belongs. It has attempted to attract more visitors from more popular exhibitions. This time the Show was held simultaneously back to back with the Habitare Interior Design Show, not in the same space but in the adjacent hotel. The number of potential visitors was above 60000.
Anyway, no such show that there would not be anything to report about. Below are some pics of the delicacies of the Highend Helsinki 2017, for instance Marantz's brand new PM-10 integrated amp (balanced 200W/400W switching power amp with Marantz' HDAM modules).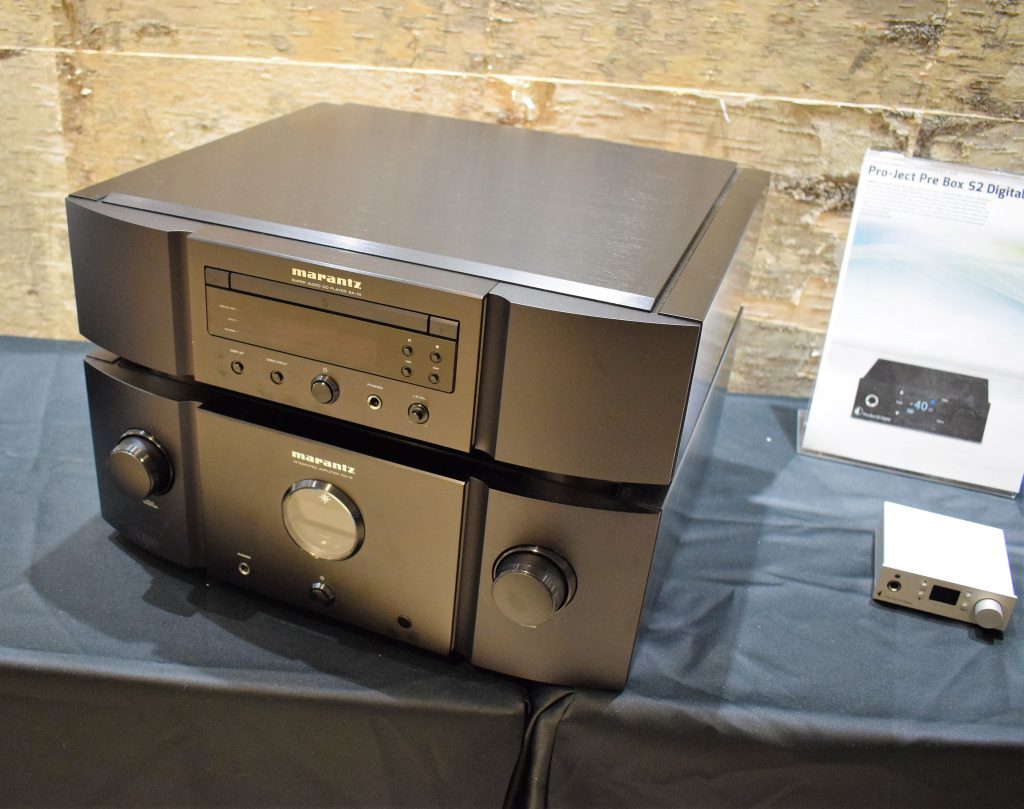 … driving eg. PMC's mighty MB2 SE 12 with its 12" Radial woofers in a TL cabinet.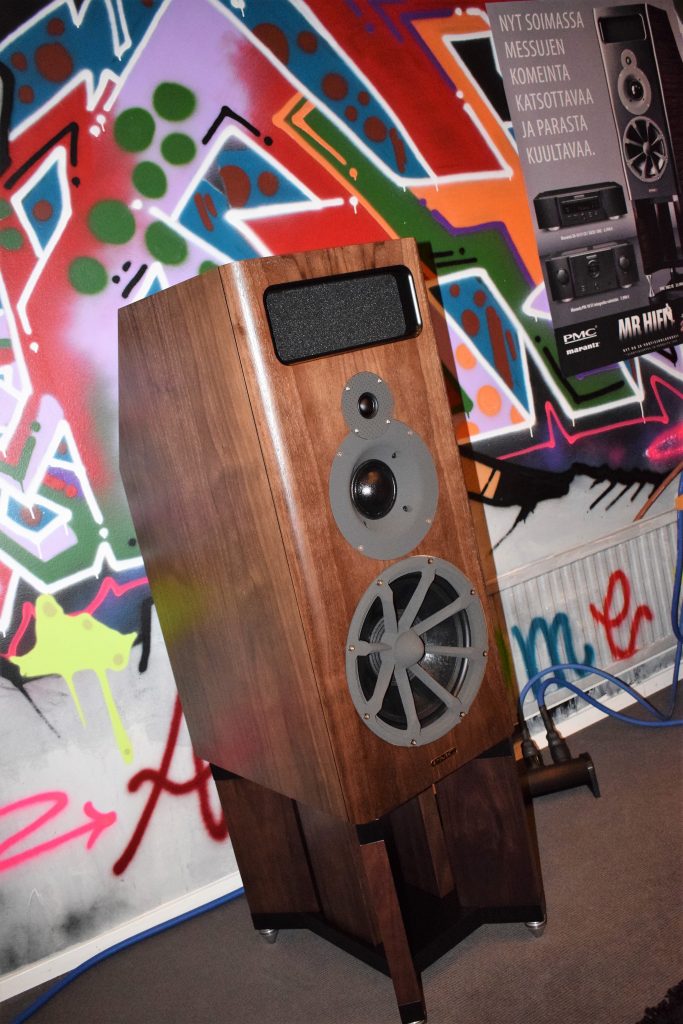 Vitus Audio's impressive 300/600W RI-100 integrated amp had a good grip of Dali Epicon 8 speakers.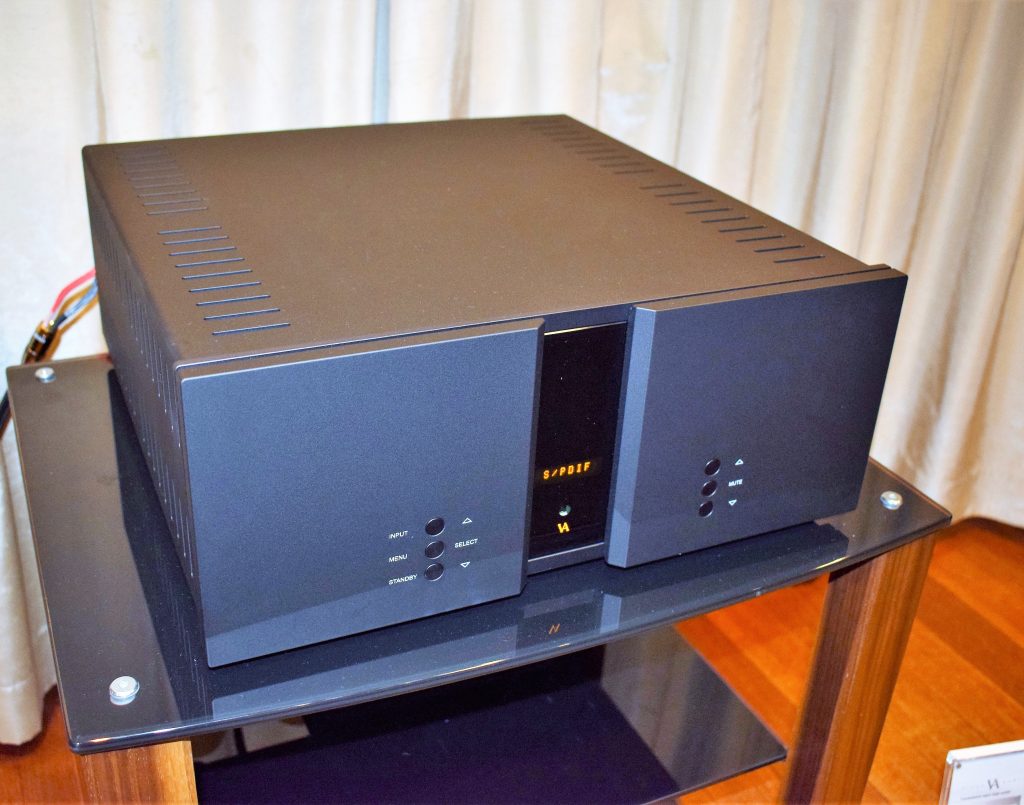 A truly fancy system in which the rare Rike Audio Romy II SE amp (with SRS 551 pentodes as power tubes) sent 20W to Cube Audio's Bliss C widebandwidth speakers to have a nicely balanced and sophisticated sound with healthy determination.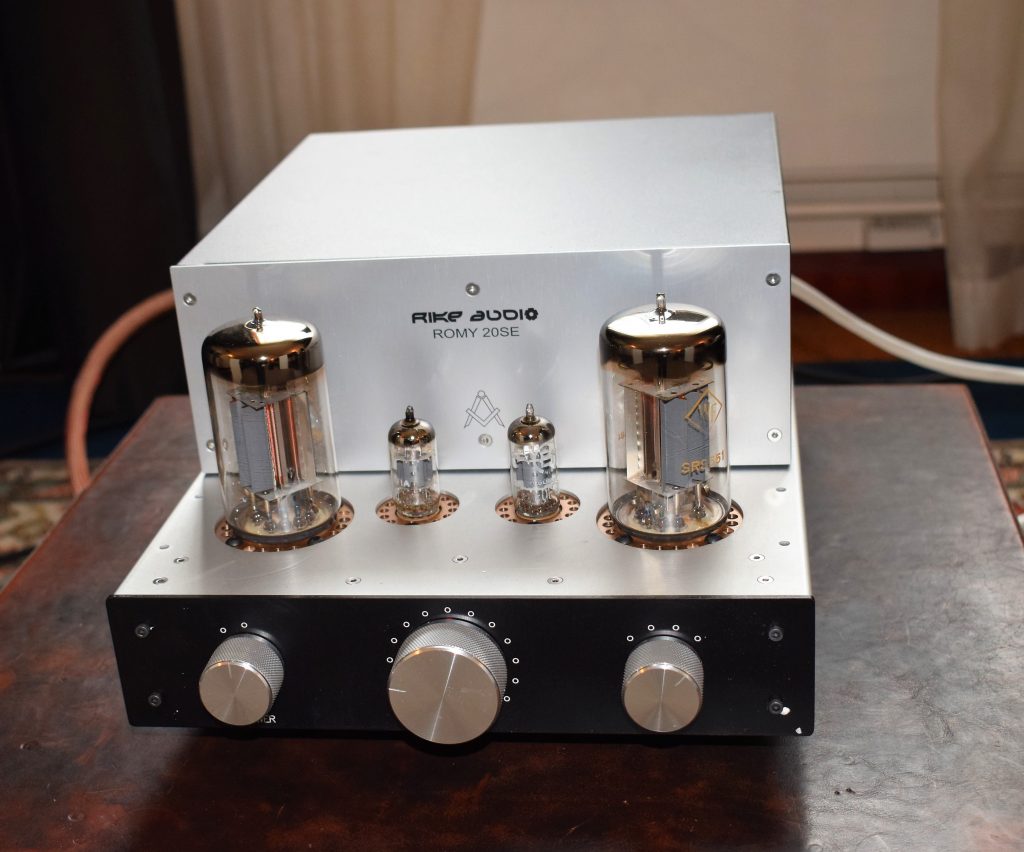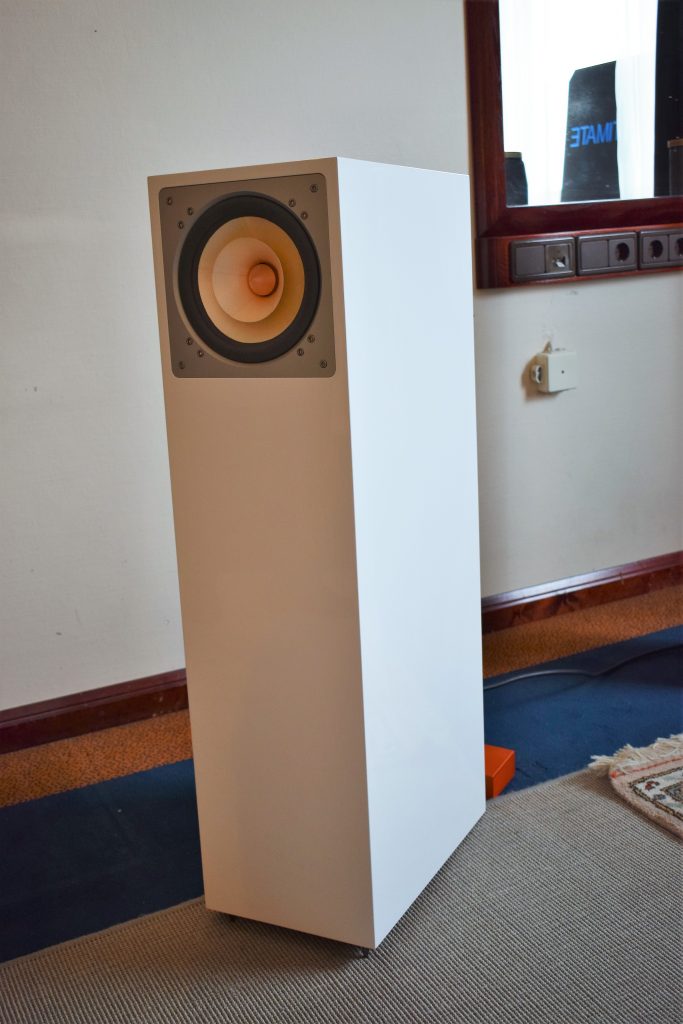 Headphones
Of headphones it suffices to pick up Audio-Technica's new 2000 euro dynamic ATH-ADX5000 with 58mm speaker units.
As well as the Russian Kennerton and its sympathetic Old School headphones with a sound world tuned according to the 1970 style! The 70s was a great period for headphones and their development.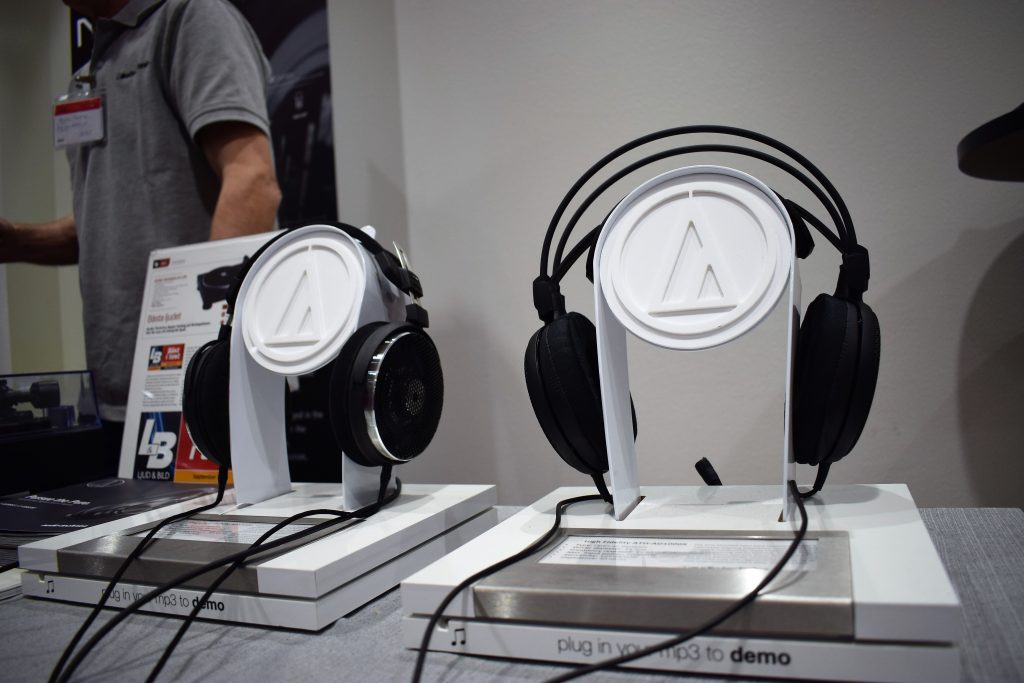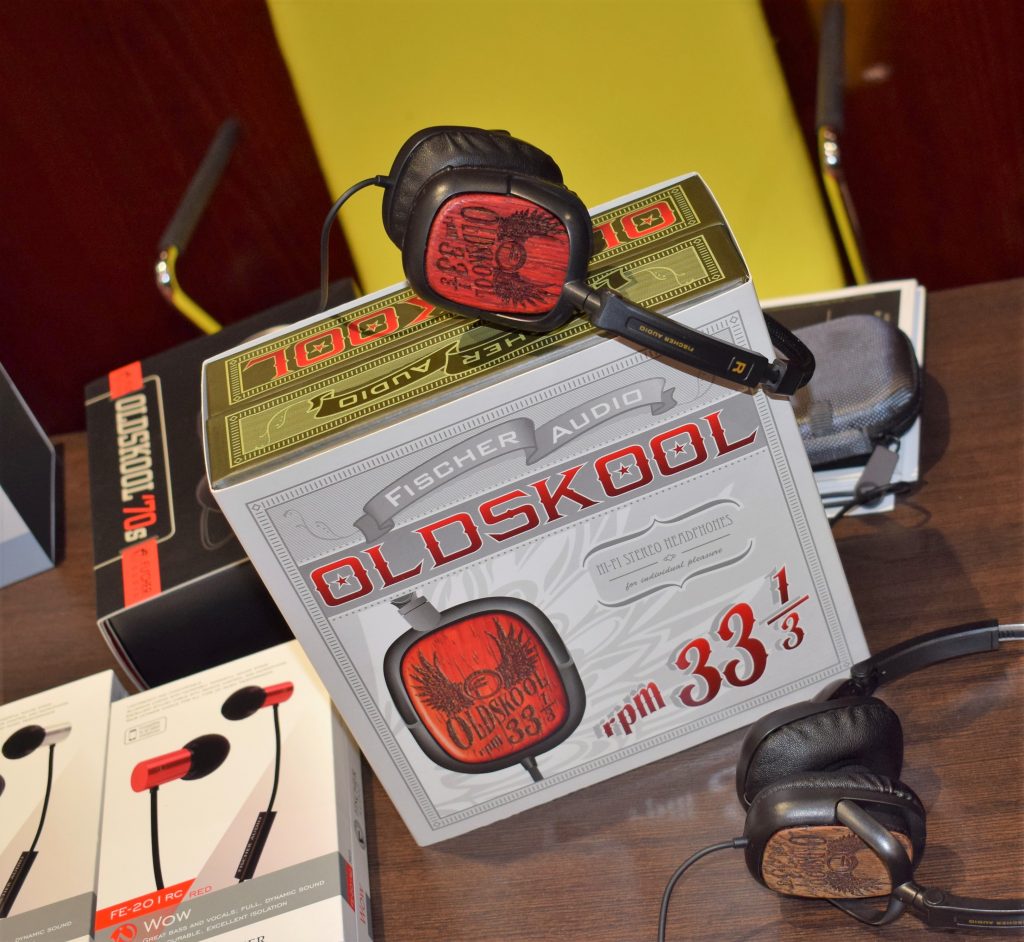 With 15000 dollars Sennheiser's Orpheus HE90 (+ HEV 90 tube amp) was once the world's most expensive headphone (only 300 were made). The new HE-1 combo cost 62000 euro.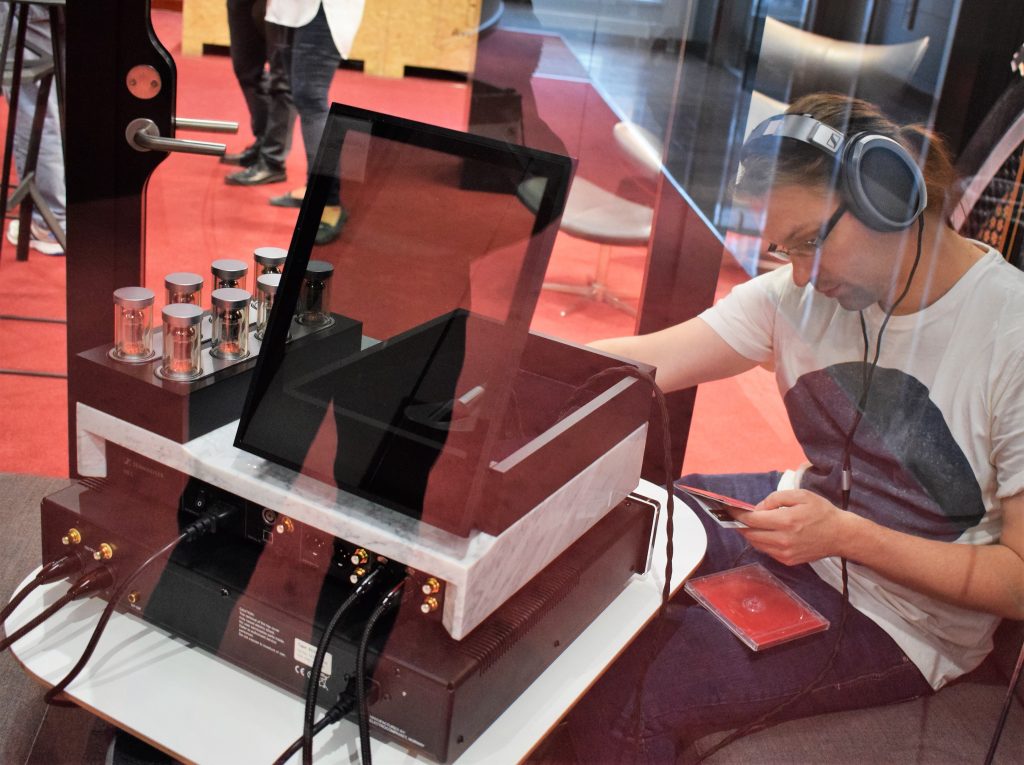 Active speakers and heavy dsp
The much acclaimed Kii Audio's slim Kii Three made its first appearance at the Helsinki show. The six-element loudspeaker, designed by Bruno Putzeys, has been made, acoustically and digitally, to direct the sound from mid- bass upwards in a controlled manner. Each speaker element is individually amped with 250W Ncores. The preconditions for a great sound quality are all there.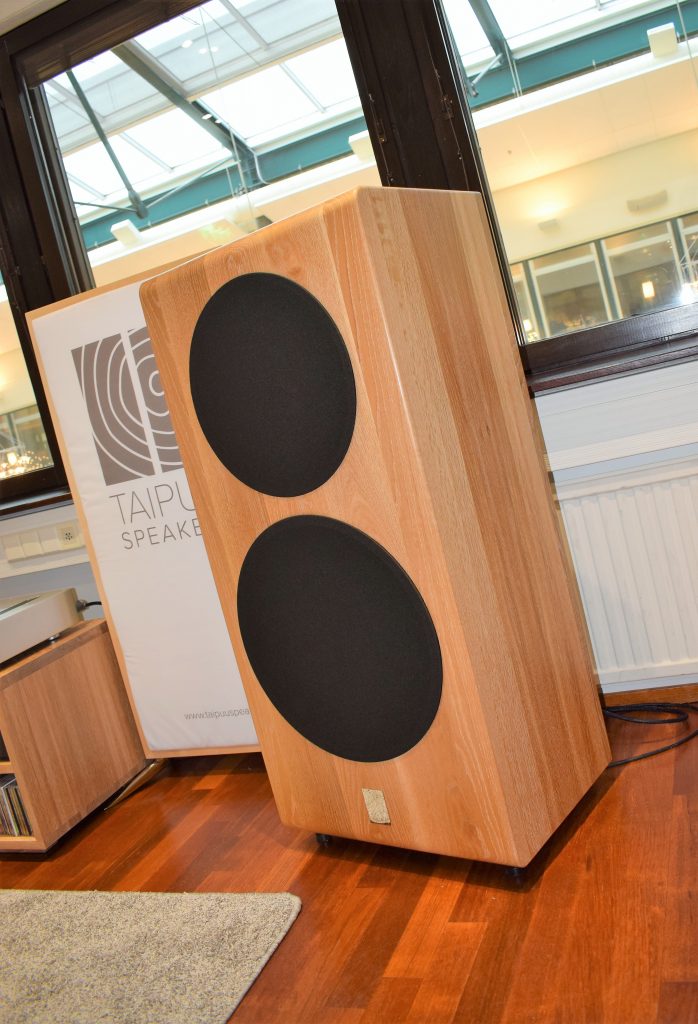 Another dsp-speaker,  a true show-stopper, came from Finland: Taipuu Speakers, a 3-way with a BMS 15″ coaxial on BMS 18″ woofer below in a sealed cabinet made on solid ash/oak  (40mm baffle and 30mm side panels). The output of the units are matched to one another with loads of dsp (the woofer's displacement is 40mm, but does not reach the sensitivity of the tweeter horn),  which also cares for room correction. The Pascal amplifier module bumps the woofer with 2400 watts and the coax also getting its own share. A very competent sounding speaker indeed for a relatively modest, given what it is, price of 15000 euros.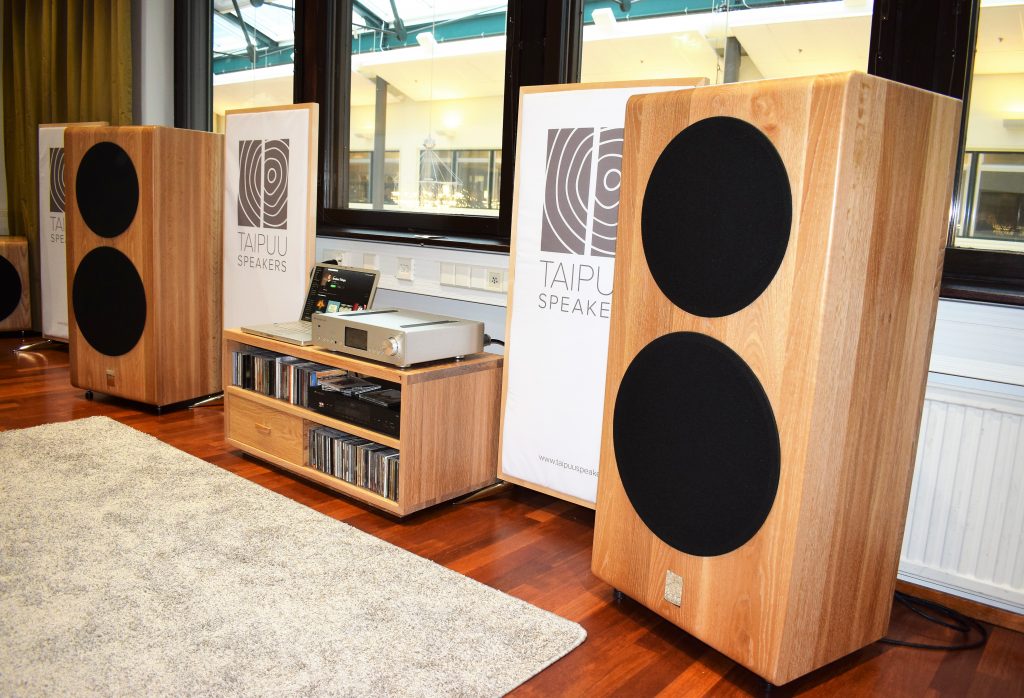 Q Acoustics new Concept 5000 speaker turns out to be a success from a show to show. The presentation and sound was better here than in Stockholm in February.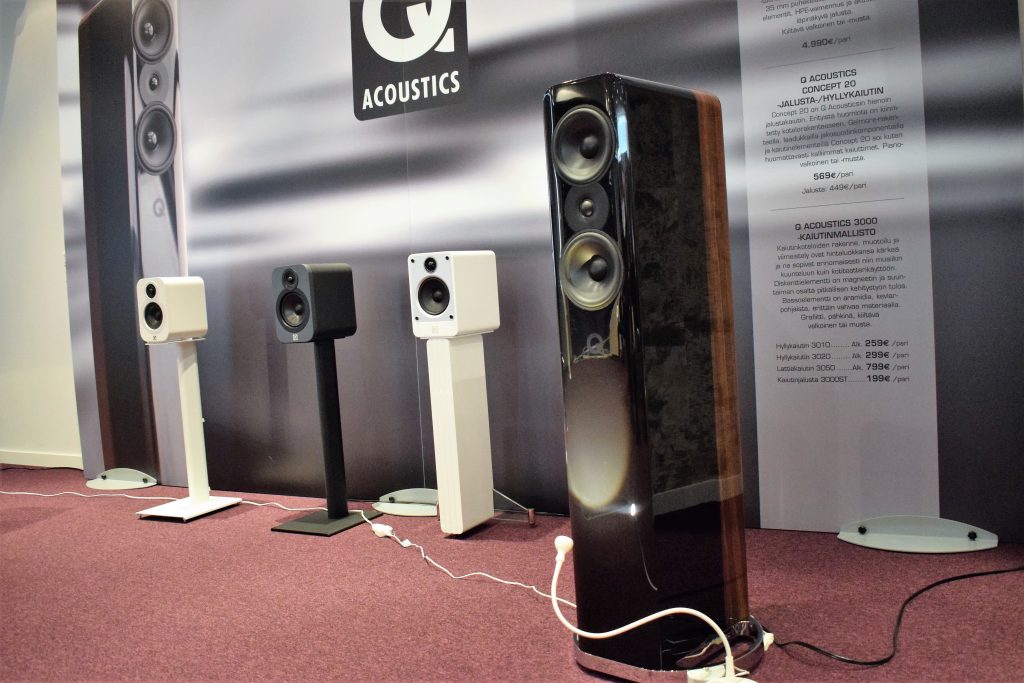 Another constant winner is KEF Reference 5, of which I have failed to hear a bad performance. Here's a special version.
Golden Ear Triton Two towers, with a battery of McIntosh amplifiers, proved what it means to have beaf in hamburger.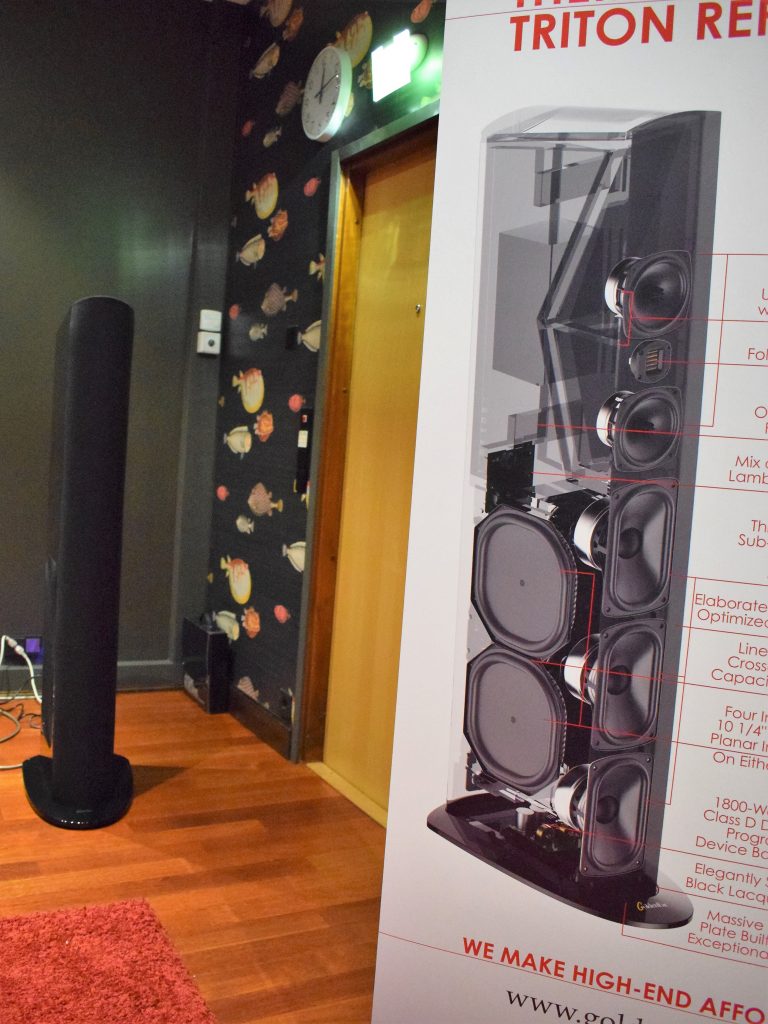 Here are the McIntohses.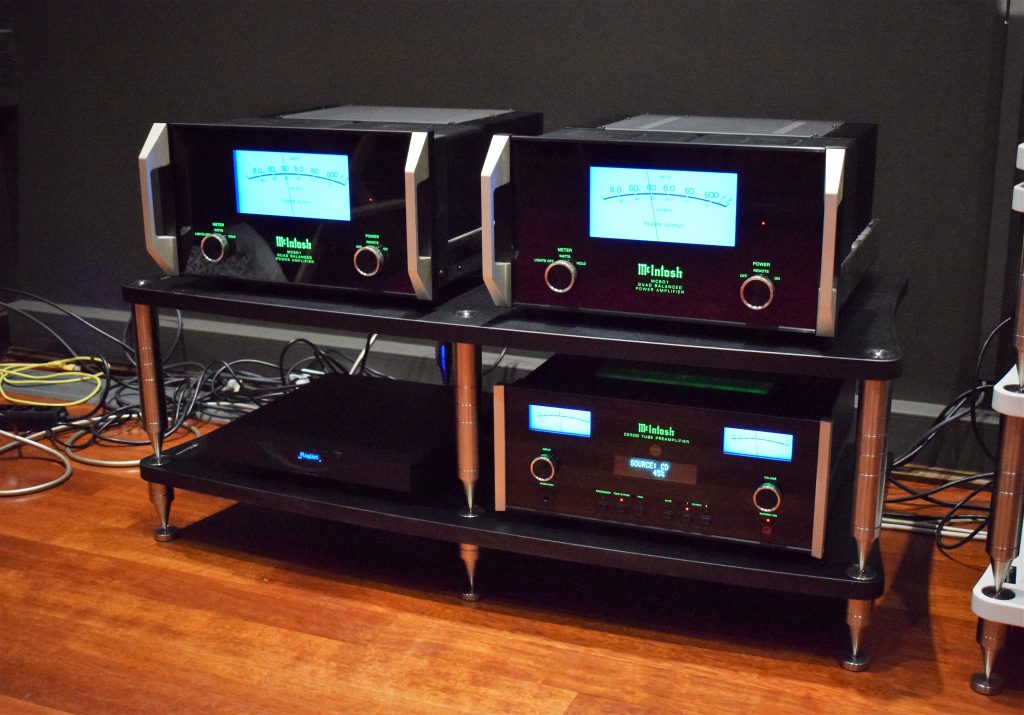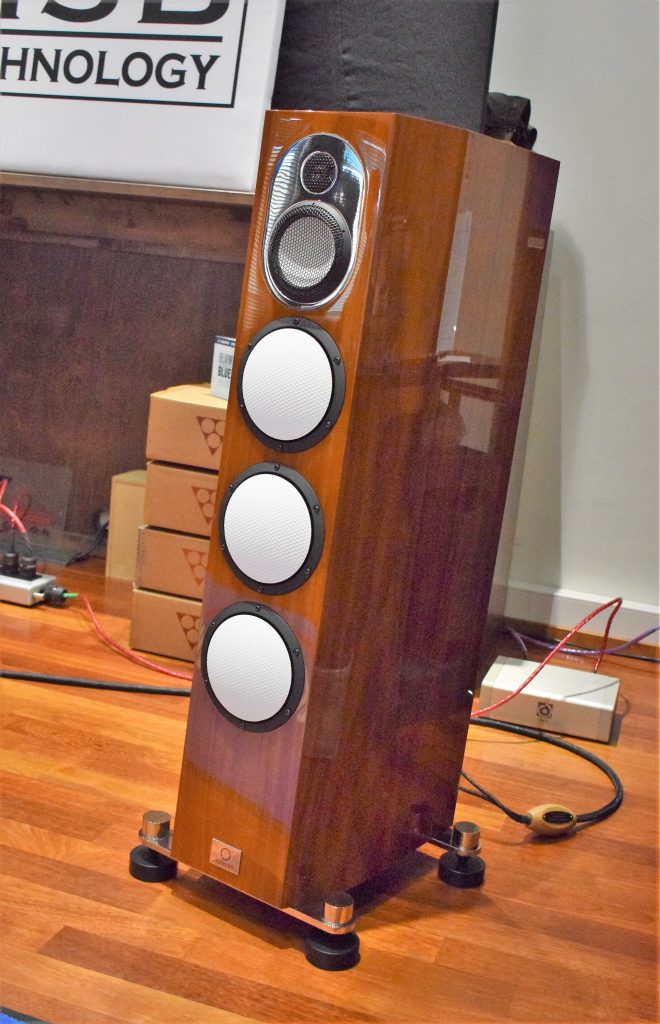 In comparison, also powered by McIntosh, Marten Mingus Quintet from Sweden sounded more polite, more complex, finer grained, richer in nuances and musically more responsive. In short, more European.
In one big room, Wisdom Audio line array L75 (48" magnetostatic planar element for over 275 Hz and four woofers below) took a mesure of Avant Garde's Duo Mezzo XD with a 670mm midrange horn and two 12 inch woofers in a shallow horn. Both had their advantages.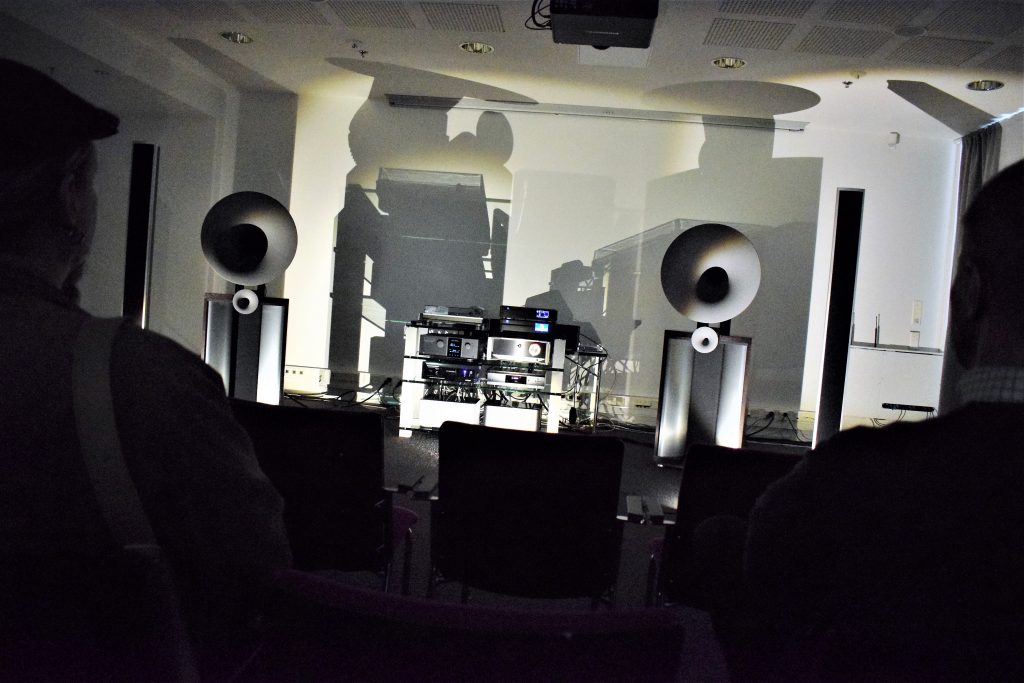 B&W's new 700 series must also be mentioned. The flagship 702 S2 sports a similar Carbon Dome bullet tweeter as in the 800 Diamond series. All 700 models feature Continuum FST midrange driver.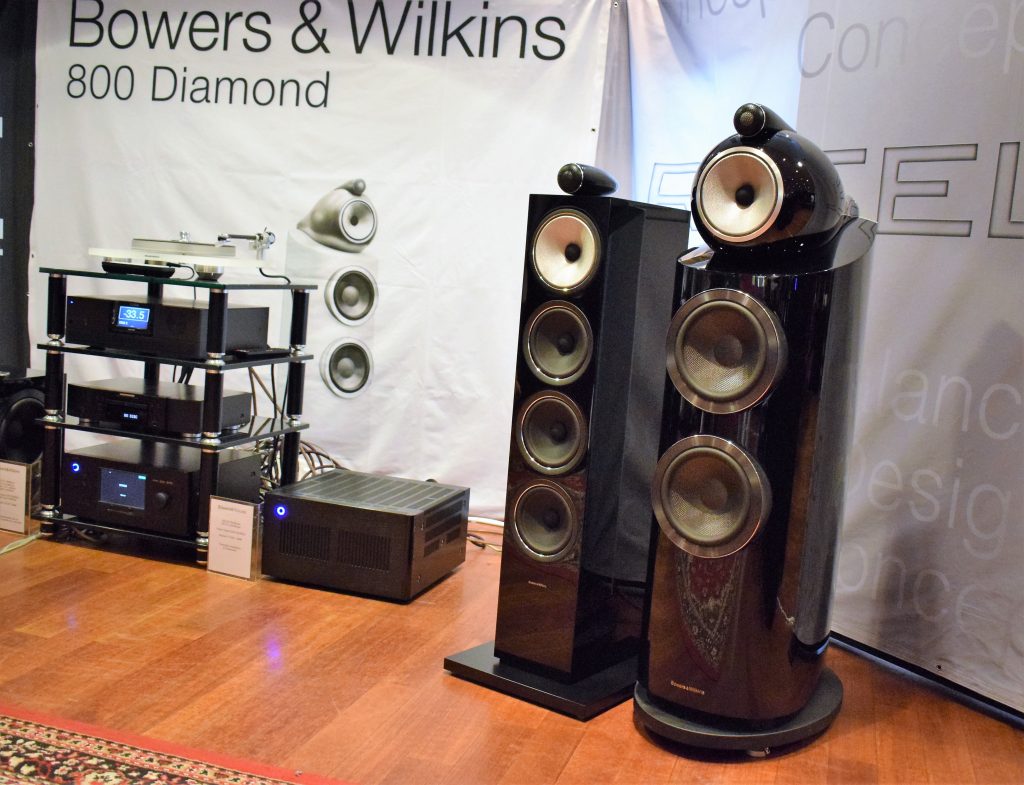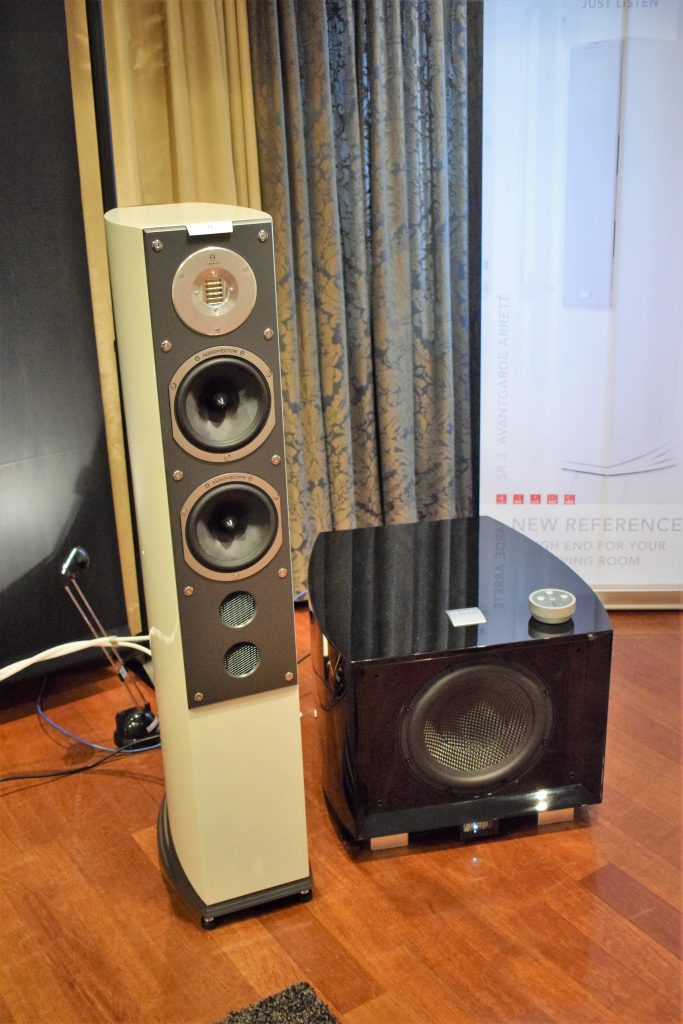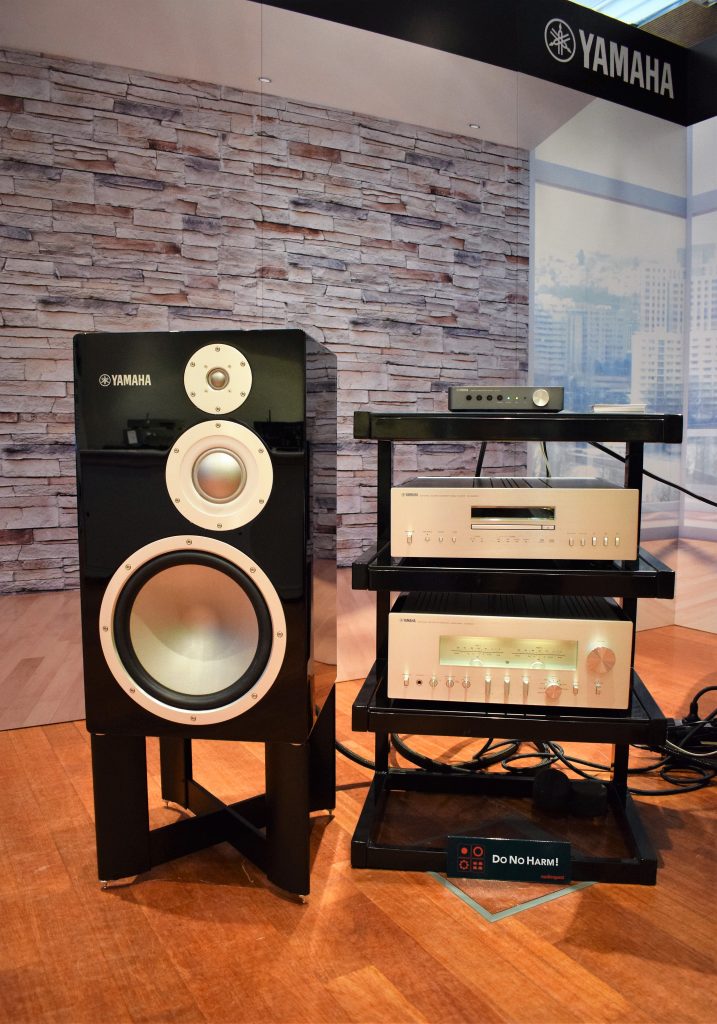 As to subwoofers, REL's G1 Mark II gave wonderful support to Audiovector Arrete S6 speakers to create an easy-going and airy sound.
Last but not least, one of the stars of the Show was no doubt Yamaha's new NS-5000 speakers, the successor to the legendary NS-1000 – one of the most influential loudspeaker during past 50 years measured by how much it has inspired hobbyists all over. The time was too short for forming an educated opinion of the speaker's sonic preferences. Hopefully some day.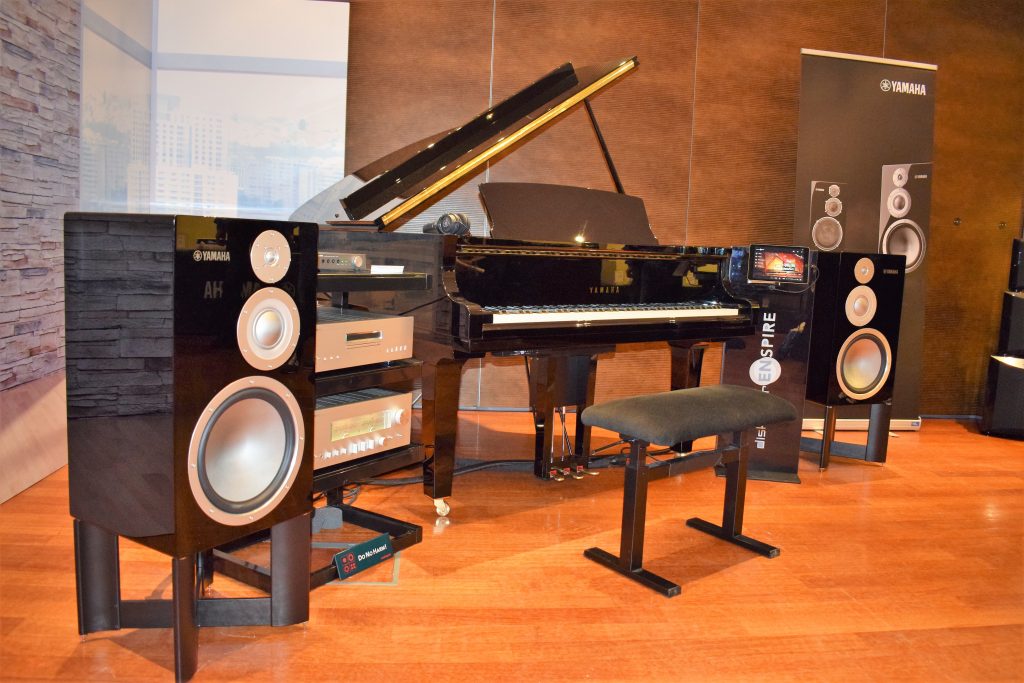 To the sweetheart: Final Heaven VIII.