In the land of B&O, Dynaudio, Vitus, Densen, Audiovector, System Audio and many other renown audio actors, the Copenhagen HighEnd was held in the end of October last year. Paris, Zurich and some other Highend Shows in Europe would have been available but I chose Copenhagen, partly because it was so convenient. The show was held at the Clarion annexed to the Copenhagen AirPort. Top class accessibility! And still: practically no noise from the run-a-way and airport!
Characteristic of the Show was that the main role was stolen by the larger importers/distributors: Connaisseur-AV, Hifi Freaks, Top Sound, Tekni Fi, JJ Teknik, LydProdukter etc., each of whom had more than one demo room. LydProdukter was present with two systems built around Living Voice loudspeakers and EAR amplification, and succeeding with both. High Performance Audio played its "Make music alive" system, a show stopper with the Avantgarde Trios and the Basshorn.
Top Sound assembled a system around Mark Levinson's electronics, one driving the JBL's reheated L100 & the NEW compact 4306 monitor, and the other powering Sonus Faber's Electra Amator III or JBL K2 speakers. Tekni Fi had filled a room with the big Harbeths driven by Roksan's new Black integrated, and the other was occupied by the PMC's mighty tower MB2 XBDi under the control of Manley  amplifiers (by far the best Valkyria of the Show).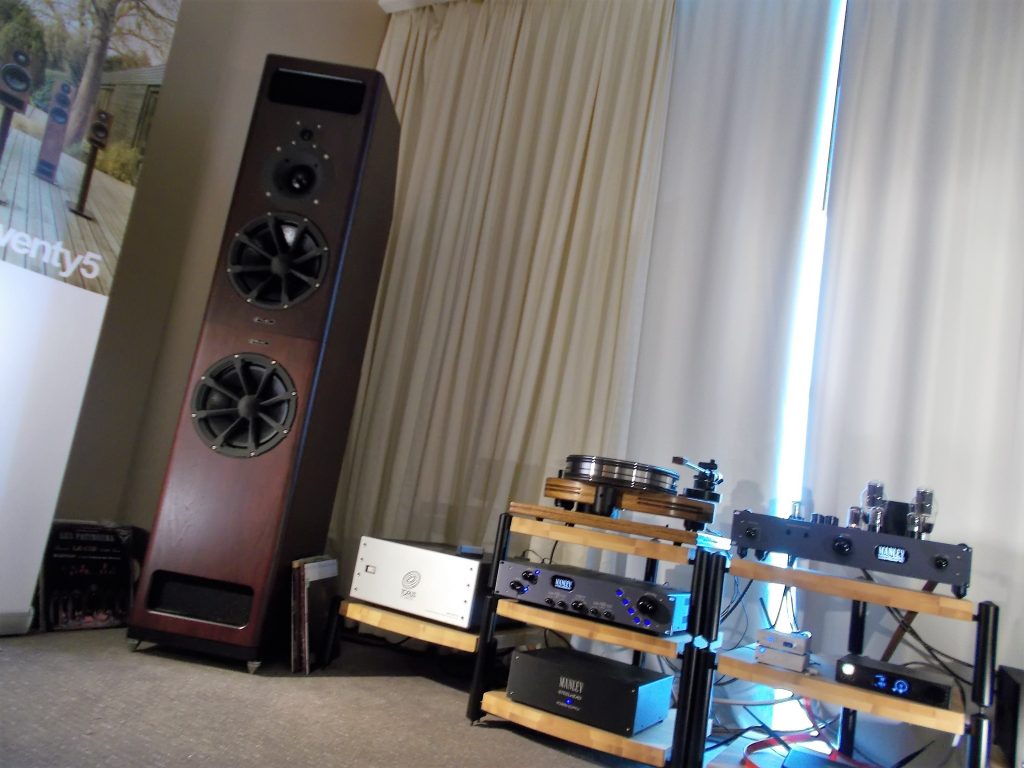 You got the point.
A system that left a lasting memory was the one with the 215 cm tall Triangle Magellan Grand Concerts fueled with Densen's new 2 x 150W integrated B-180. Big speakers but a pure sound. Down to the bottom.

Gems from Denmark
In addition to Alluxity, Gato, Buchardt Audio (the new S400 standmout speaker) and Jern (iron cast penguin speakers), all from Denmark, there were a handful of other Danish specialty manufacturers such as Bergmann Audio with Johnnie Bergmann's impressive air suspended 40 kg / 4 tonearm Galderia turntable, from start to finish made of aluminium.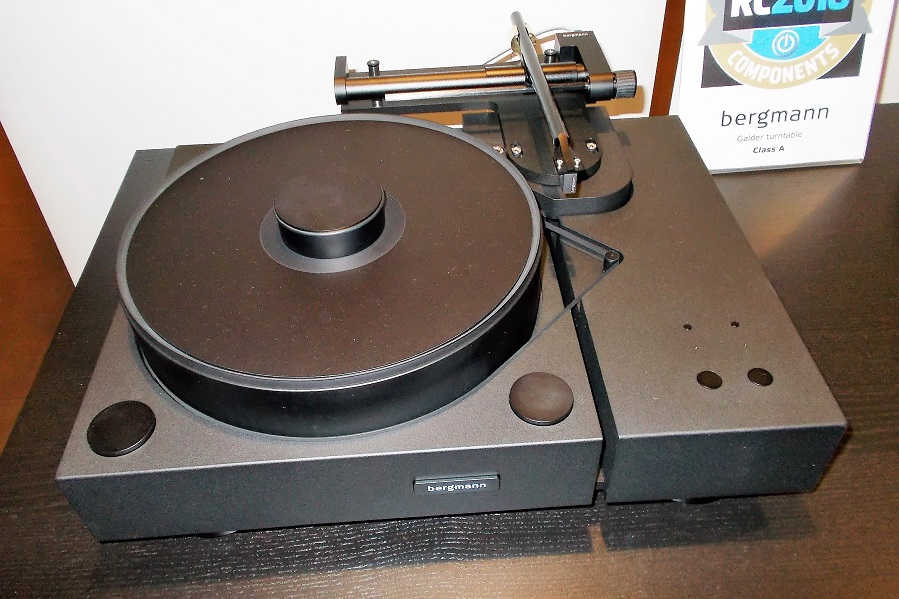 The new robust tube-integrated CTA 408 from Copland delivers 75 handsome Watts per channel from a pair of KT150 pentodes.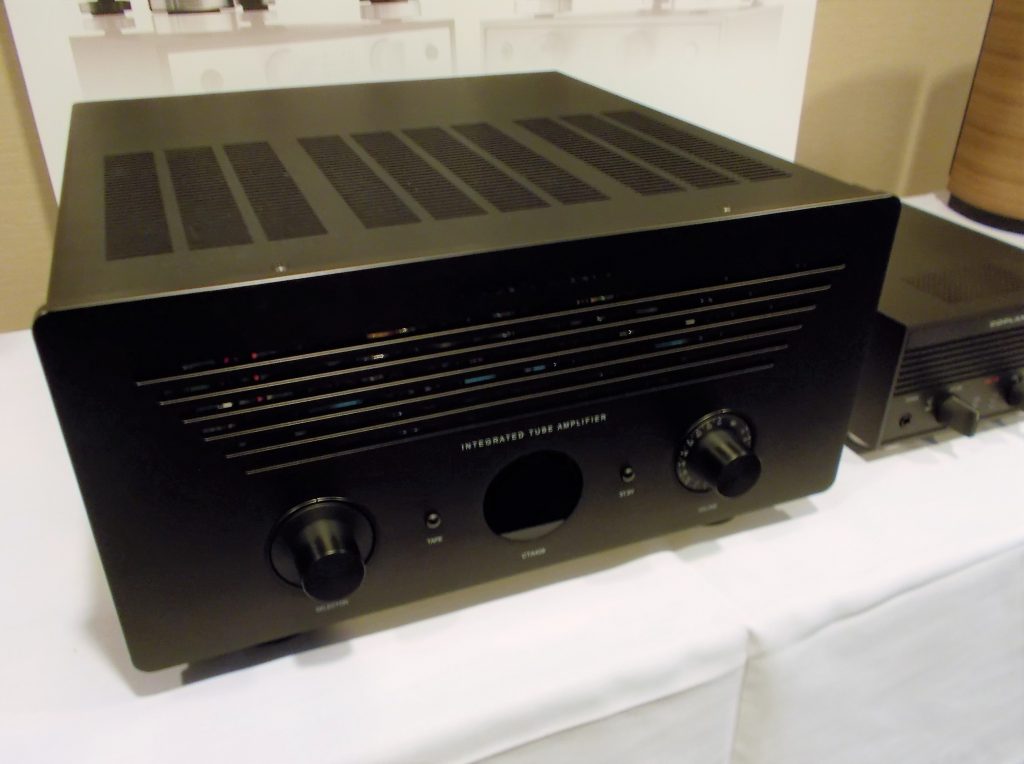 PD2 SE is Phison Audio's concept of a reference transistor amplifier equipped with a 32bit-384kHz dac.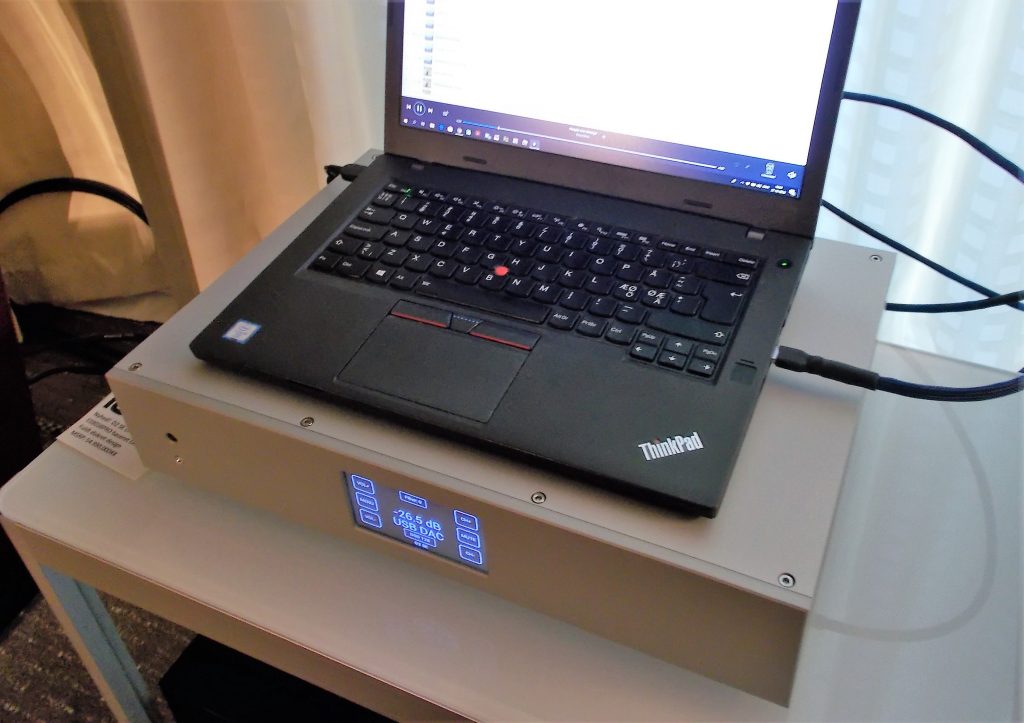 The chief engineer at Soekris Engineering, Sören Kristensen, told us that 1400 individual components had been packed into his 1421 dac / headphone amplifier.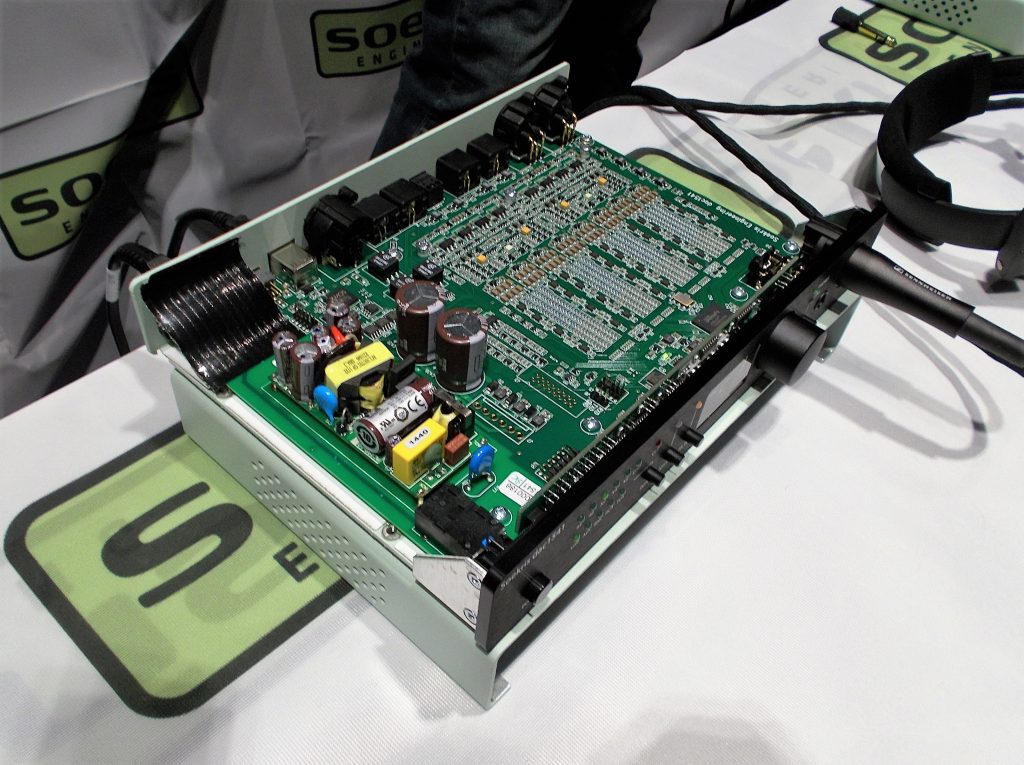 The famous Moerch tonearms are vertically low-weight, but thanks to the weights on either side of the pivot, horizontally massive.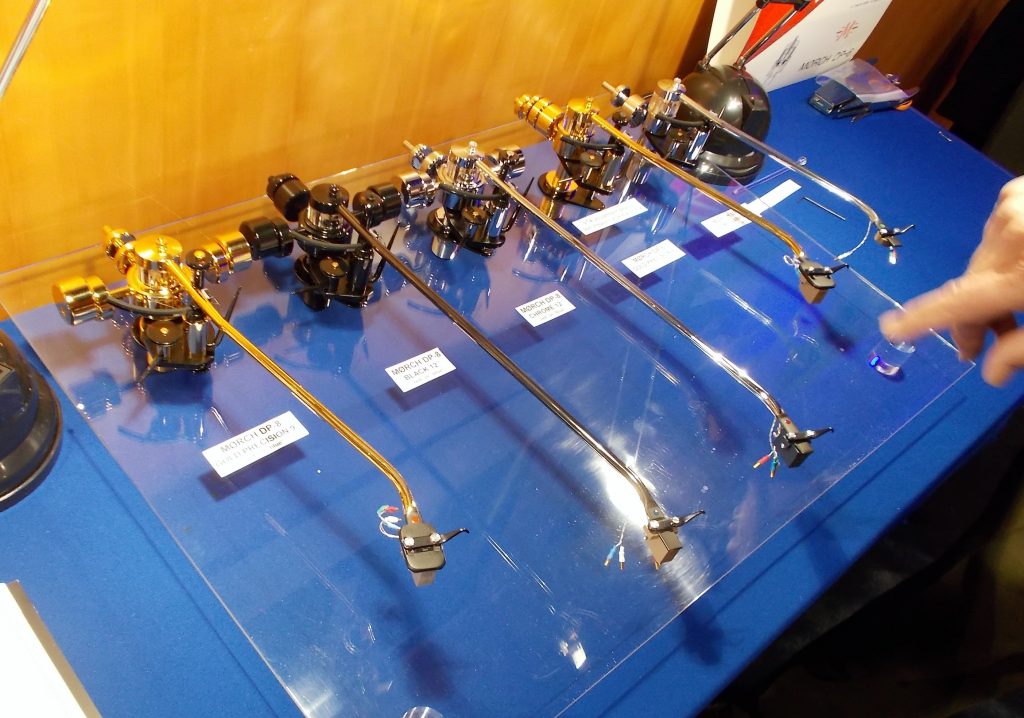 From outside Denmark
The Show marked the World premiere of Hagto Audio's (Norway) small tubular Trym loudspeaker. The speaker sports a 6-inch widebander from the EMS. The signal came from the Konus Audio DAC and was powered by the 2 x 33W Integrale amplifier.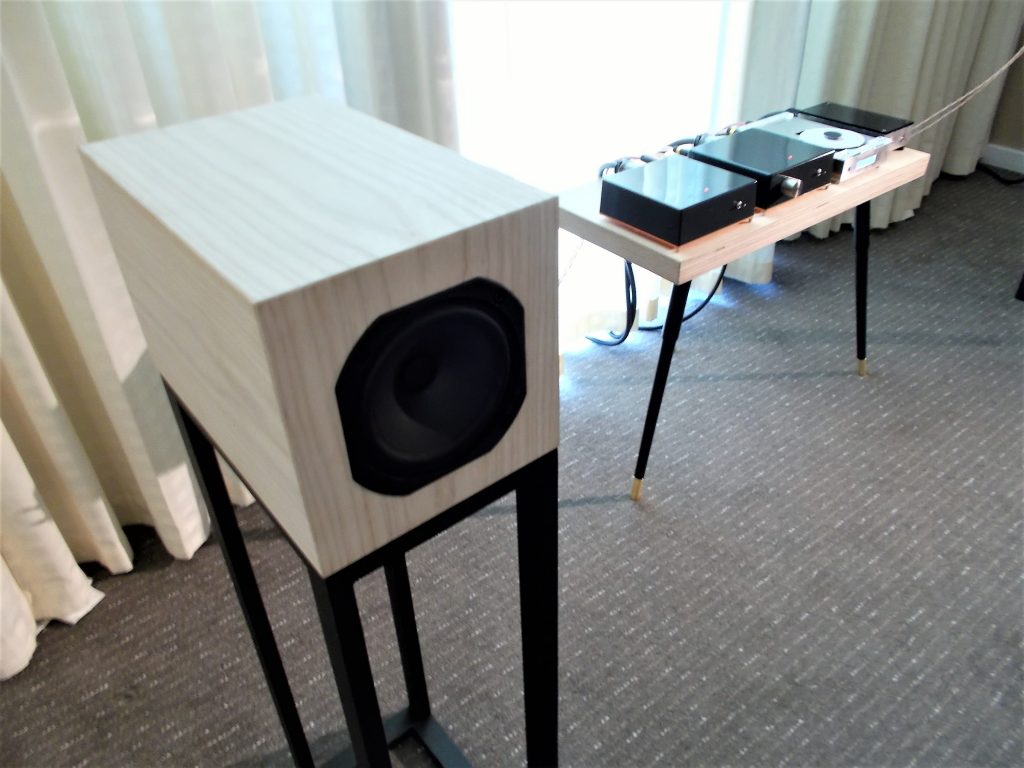 For the first time in Europe: an ultimate shelf-speaker from Australia: Esrixix Altium by Krix Loudspeakers with a sweeping waveguide around the Danish ring-tweeter and a 165mm woofer below.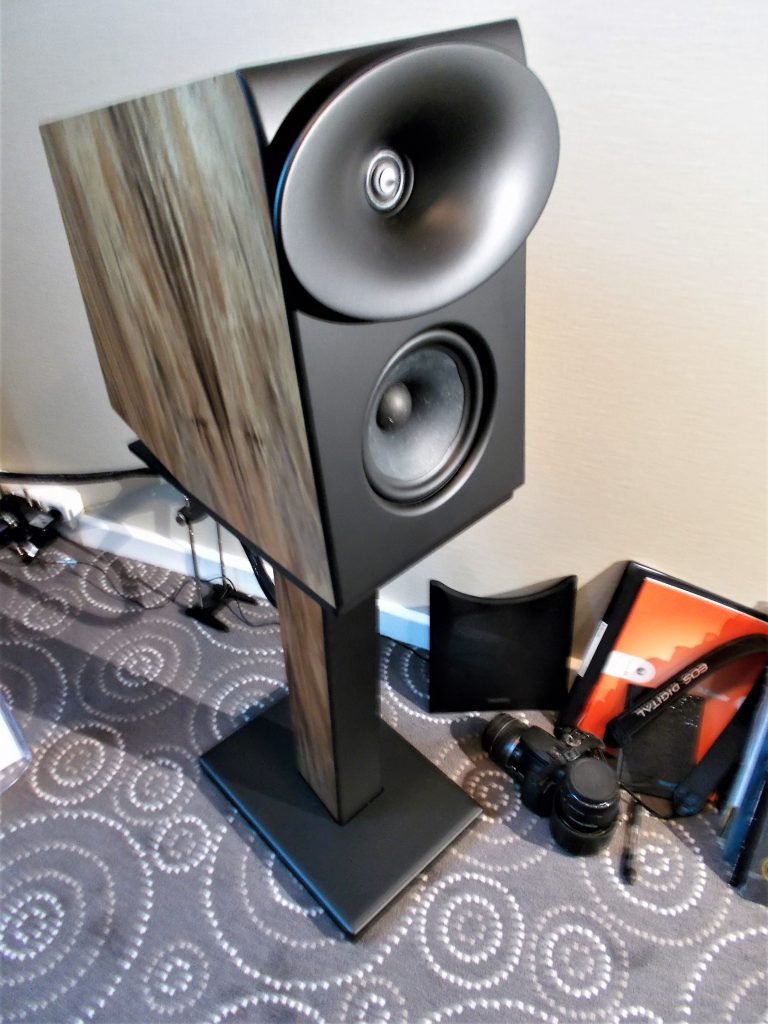 The Cello artist Vincent Belanger performed alone and in concert with the Audio Note UK's Segeon Silver loudspeakers. As good as the speakers were they couldn't beat the live sound of the cello. The AN UK has recorded Vincent's art on a CD and LP. We both agreed that the vinyl is better.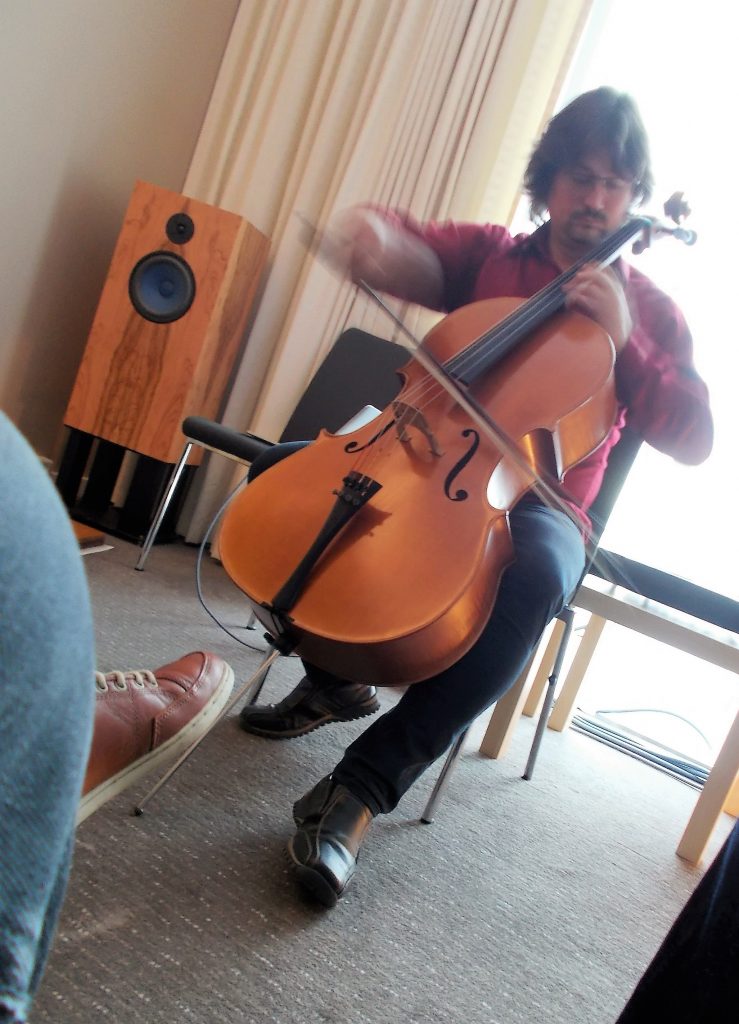 Another speaker honoring Peter Snell's ideas of speaker design: Devore Fidelity O / 93 this time together with Sugden's Class A transistor amp. One of the top sounds of the fair: sympathetic, precise, intimate, sparkling.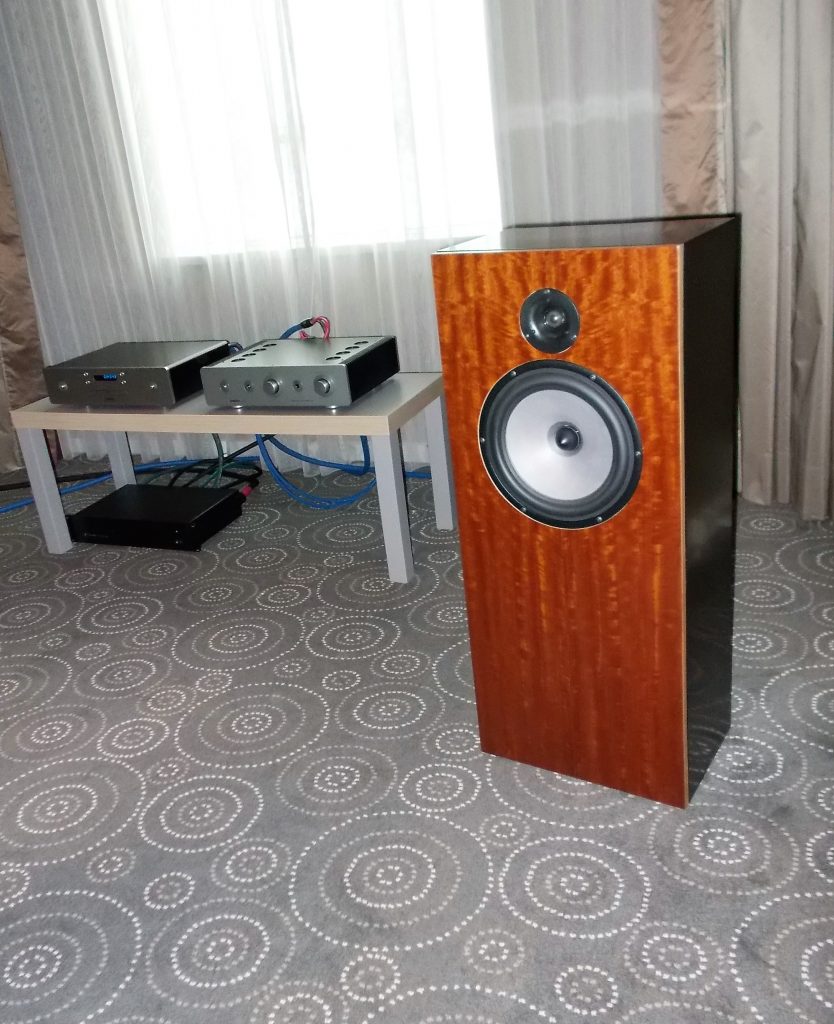 Naturally there were many other systems worth closer listening: eg. Taga Audio's system featuring their Diamond F-200 speakers sounded superbly dynamic; the  Quad system with Quad ESL 2912 speakers and Quad pre- and power amp sounded wholesome in a good old way; not too expensive Polk Audio's S60 speaker did a decent job with the Marantz Ken Ischiwata Ruby source/amp, as did System Audio's mobile phone friendly "No wires. No worries." active speakers; Grimm LS1S is always impressive to listen to; and so on.
The Copenhagen Highend Show may not be quite like the Shows in Paris or Zurich, but it is a good-humored and down to earth event that makes a good day to go around and enjoy good music.