After an absence of two years, I returned to the Munich Highend Show in 2016. The event  was as megalomaniac as ever, fun from one angle, crazy on the other. The supply was  stupefying.
There were a number of systems and components that sounded good (pleasing to one's ear in more than one way) by all measures, but as always, only a handful of encounters left a lasting memory, by which I mean a memory that made me think. I'm sure other participants had a different, equally well-grounded preference order.
However, one experience was above others – and that had nothing to do with the show itself. During the stay in Munich, I happened to see a TV documentary on 81 year old Horowitz giving his famous recital in Moscow in 1986, 61 years after he left his native Soviet Union. What stroke me most was that when the concert came toward the end, and Horowitz chose to play Scriabin's Etudes, the large-number audience, consisting of all sorts of people, young and old, workers, students, ordinary concert goers, some still wearing their overcoats, that they were emotionally deeply touched not just because of the immediate pleasure, but because they well knew Scriabin's etudes beforehand, and therefore could appreciated Horowitz' brilliant interpretation on the pieces.  Scriabin's etudes as a common cultural heritage! A normal part of general education!
No such devotion to music at the Highend show, last or this year, naturally. The Shows are shows, and there the point is to stress the instrumental value of the technology in achieving the goal, the goal (music) being a more private thing. It can also be argued that at this high level of technology, technology seems to assume some value as such, value independent of its usefulness. And then there's the aesthetic value too, which cannot be ignored at a Show like this. Anyway, be as it may, here are some samples of the 2017 Highend Show, focusing in this first part of the report on sound sources.
This is what the Munich fair is all about: Acoustic Signature's Invictus record player, made of 479 hand-made parts with four tonearm bases, a carefully designed and constructed plinth/chassis, and a three-layer aluminum/brass platter with 54 accurately placed silencer vibration dampers and Tidorfolon suspension. The conical sub-chassis hides a six-motor dsp-controlled drive system. The 143 kg Invictus (311kg with the stand) cost well over 100,000 euros. Comments such as "With less money you get the same sound quality." is beyond the point.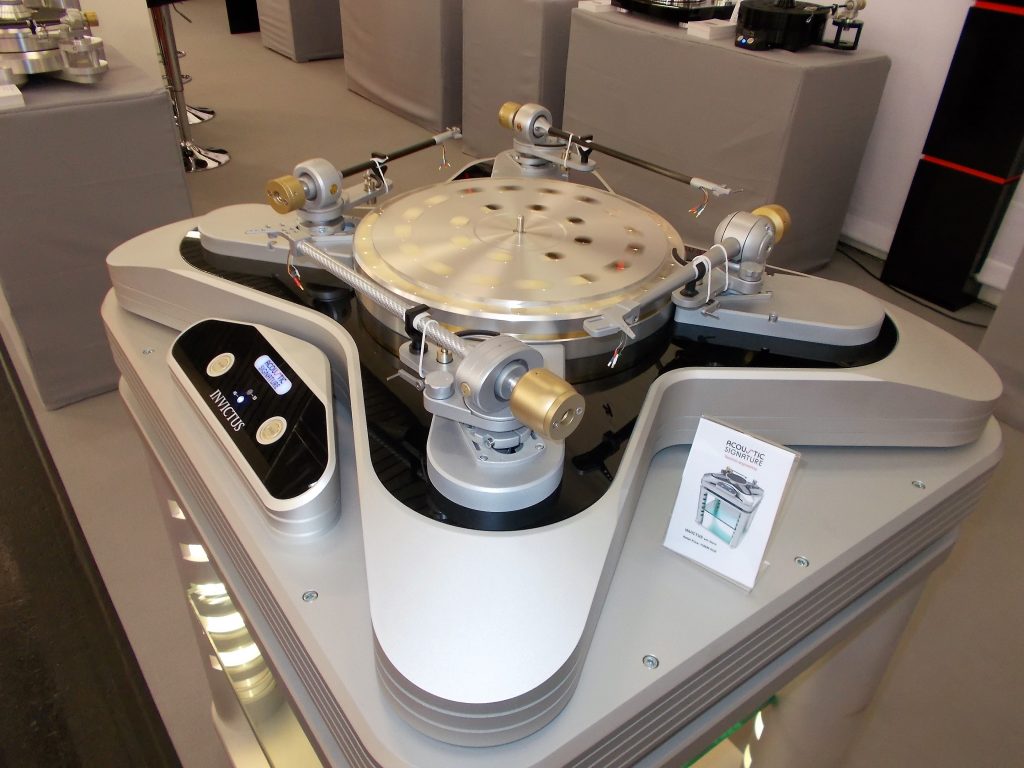 Another take on the same theme by a turntable specialist Kuzma.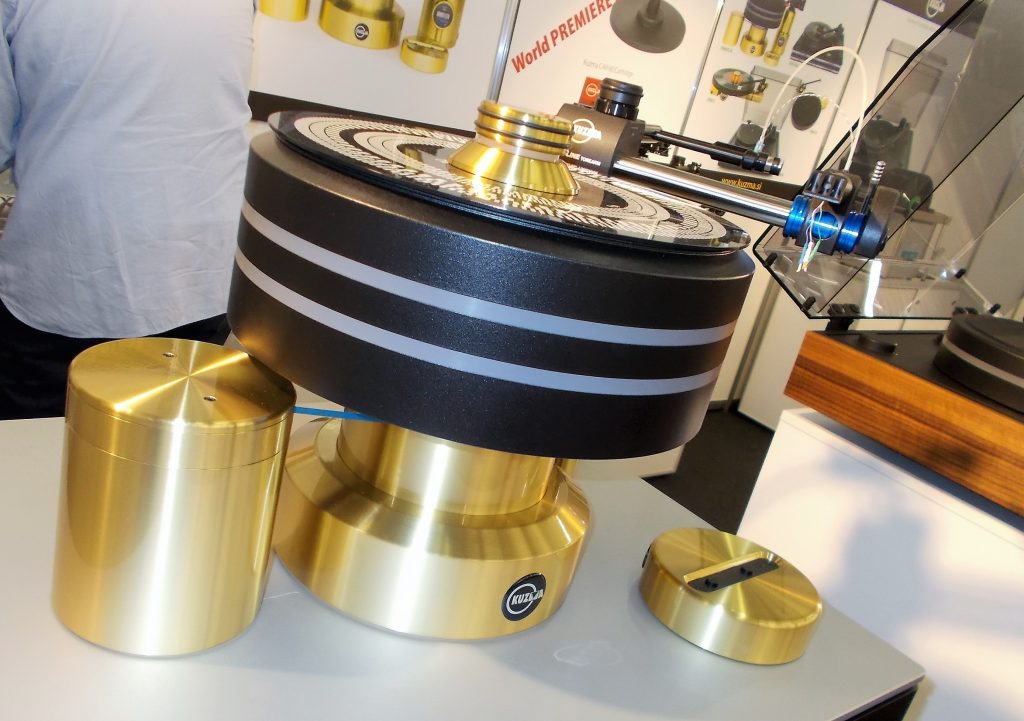 When convenience matters. The current popularity of turntables has created a new product category which is anything but new: all-in-one players, with amps and speakers, and possibility to use other sound sources (preamps), common 40 – 50 years ago. It's clear that the players like this have become more high-quality in past two years or so. This one is The+Audio, an audiophile grade, belt-driven TT on top of a two-way (2 x 3.5″ woofers and 2 x 1″ soft dome tweeters) bi-amplified stereo-system in a vibration cancelling cabinet.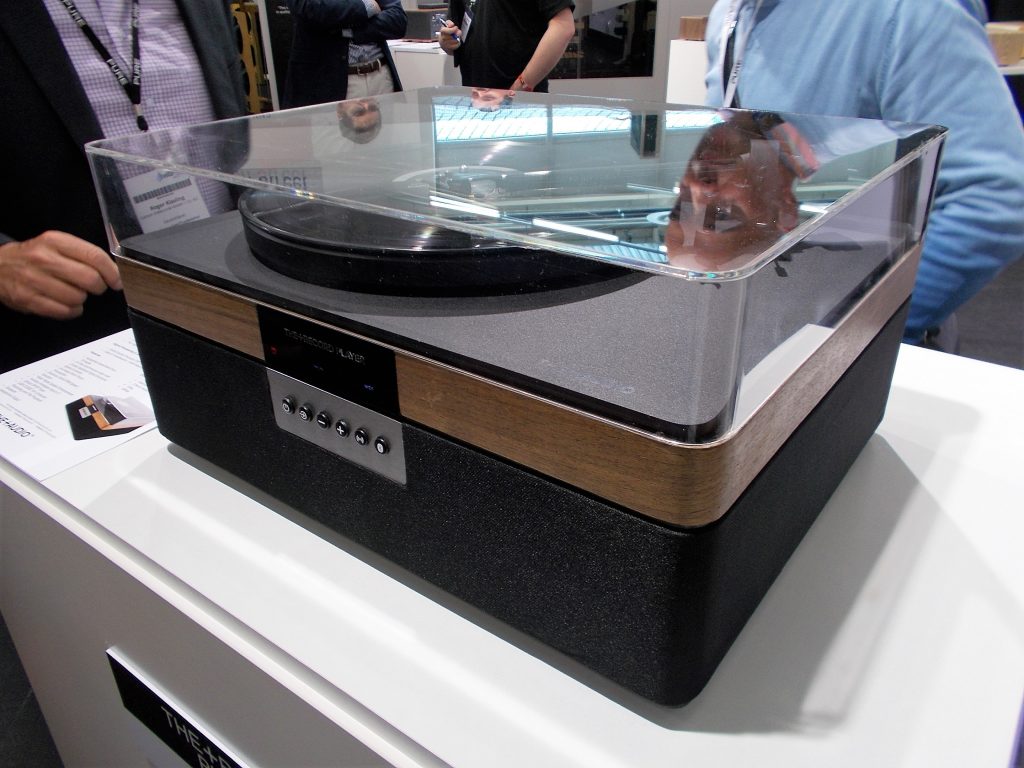 For some reason the name Pink Floyd pops up on every corner nowadays. Trinaudio Gyros 33-9 turntable.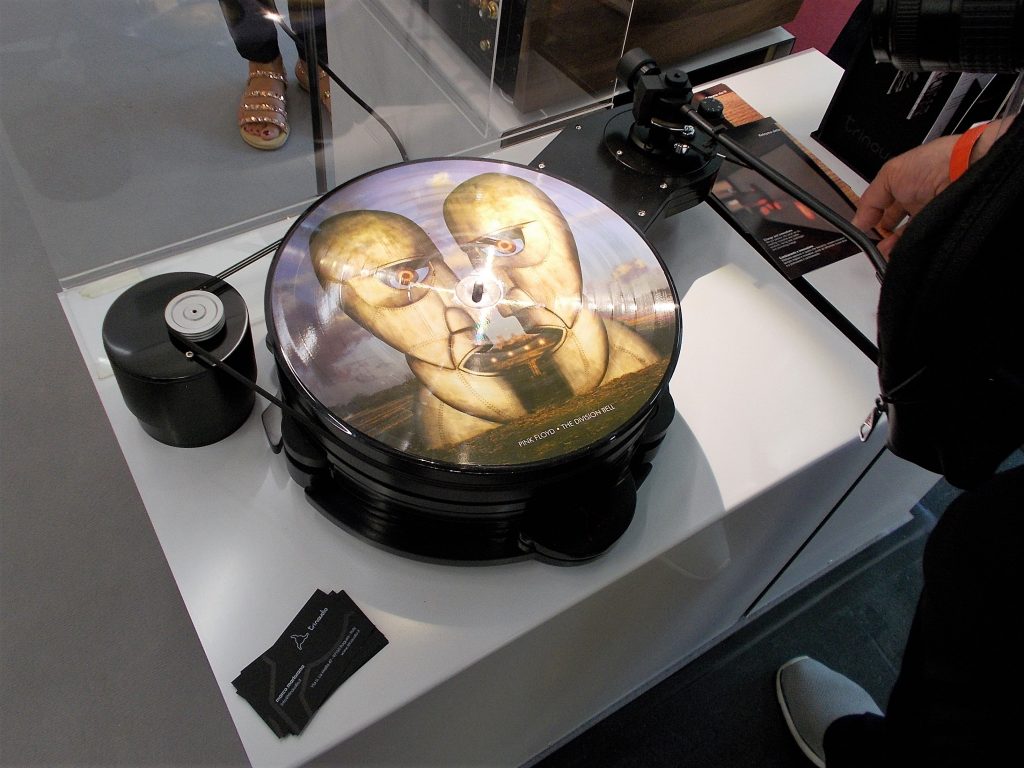 A rarity from Project: 175 The Vienna Philharmonic Limited Edition turntable to celebrate, well, the 175 Anniversary of the Vienna Philharmonics. Only 175 pieces are made out of the finest materials and components.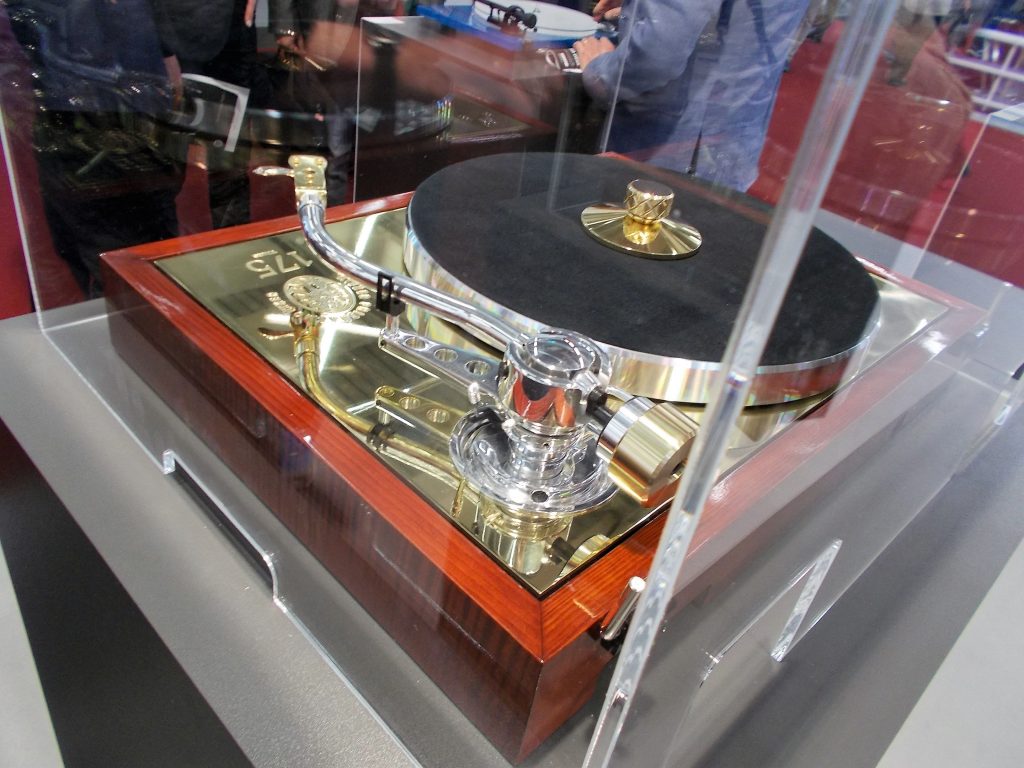 Where else would you see such top-end turntables with their dedicated stand in such quantities and presented like any furniture at a department store. The maker: Clearaudio.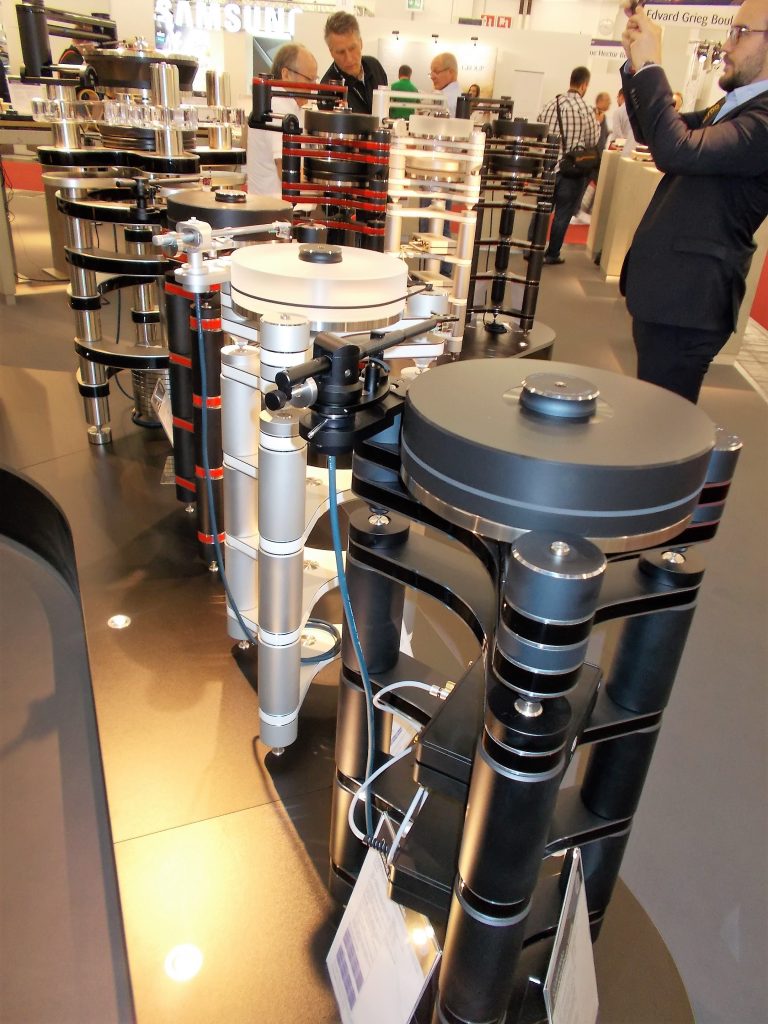 Damping vibrations with a heavy platter, light platter or without a platter as with Audio Deva's (Italy) Atmo Sfere belt-driven turntable with a carbon fiber, static balanced 228 mm tonearm.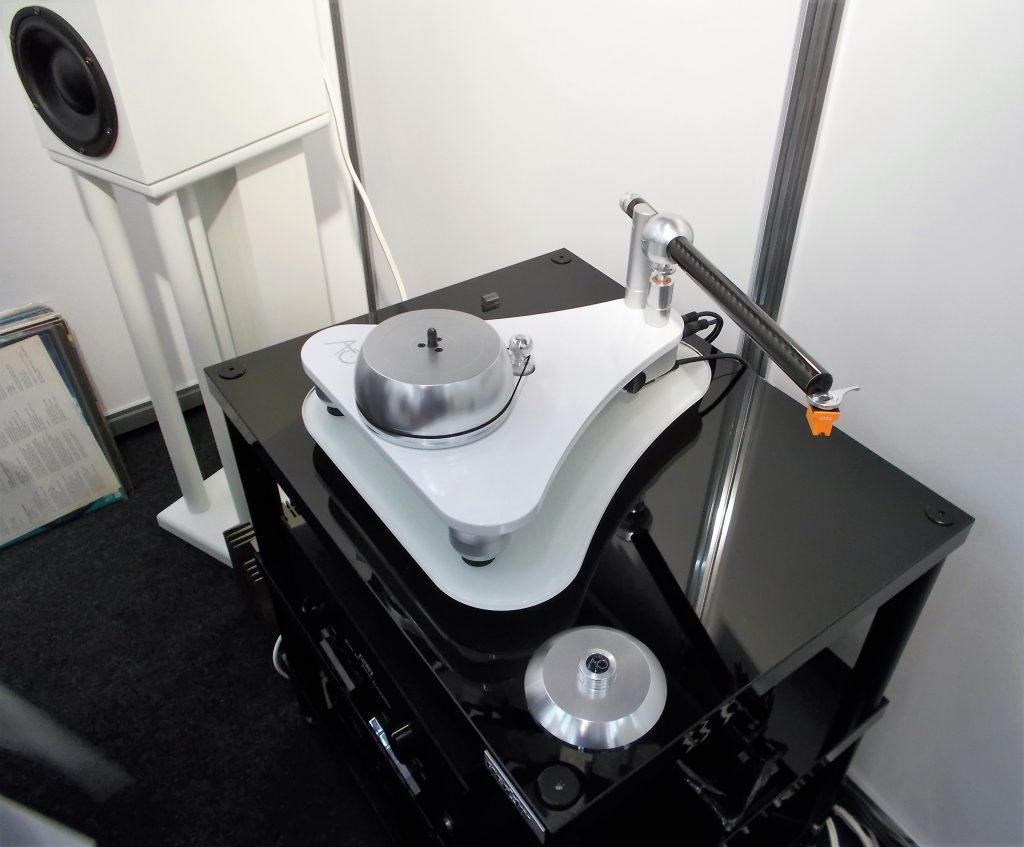 Elegant beauty. The Cantano W, from Italy. Five longitudinal lubrication grooves, equipped with a lifelong oil filling, guarantee perfect lubrication. A leeway of max. 0.003 mm for the  bearing, promises the manufacturer.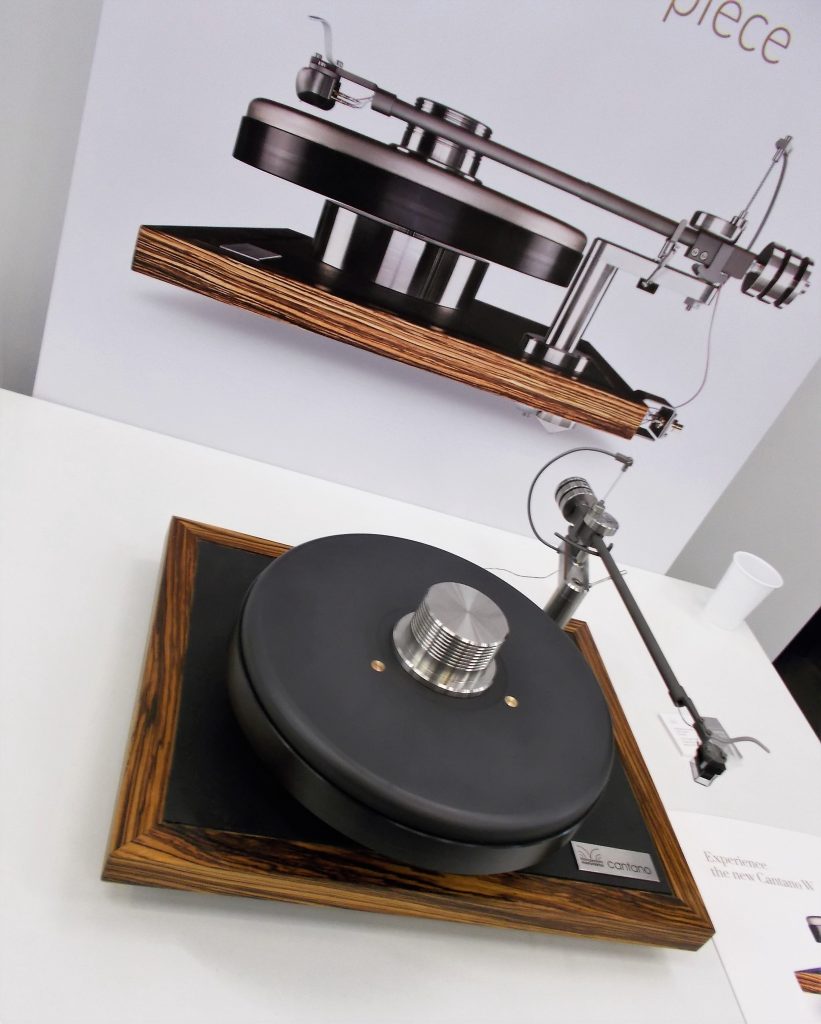 The mighty 950 turntable, the versatile JPA 66 phono preamp and other gear by Elektro-Mess- Technik (EMT).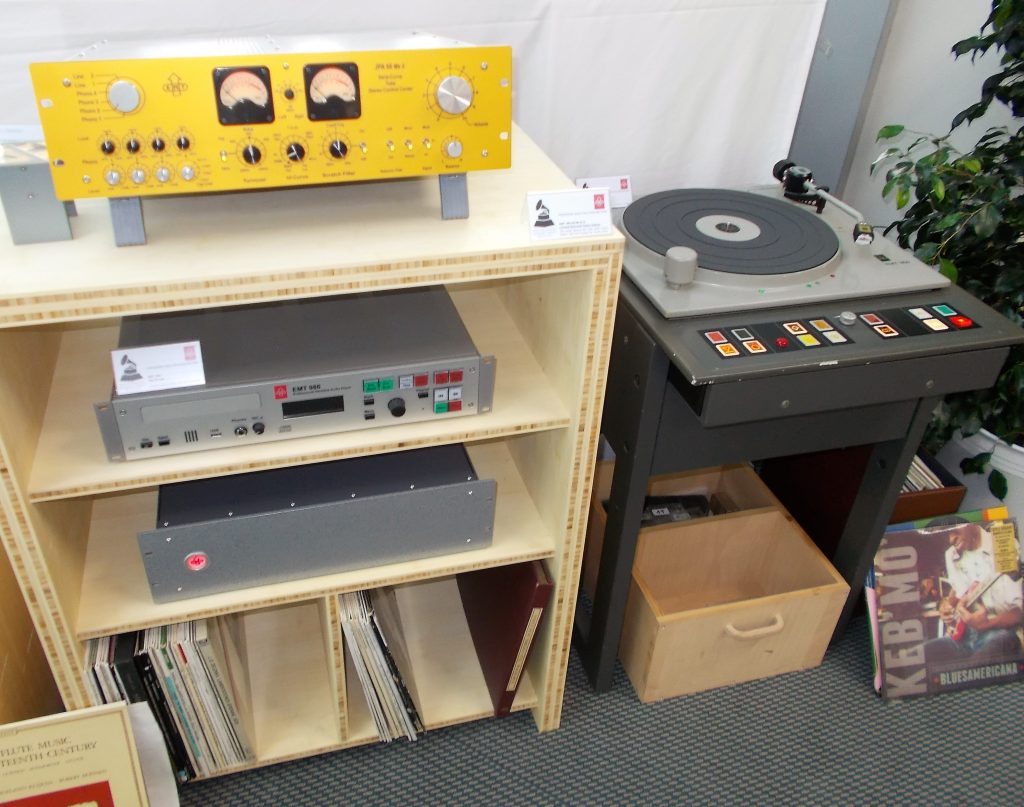 Not exactly the beauty of Thorens TD 160 but incredibly good looking turntable still.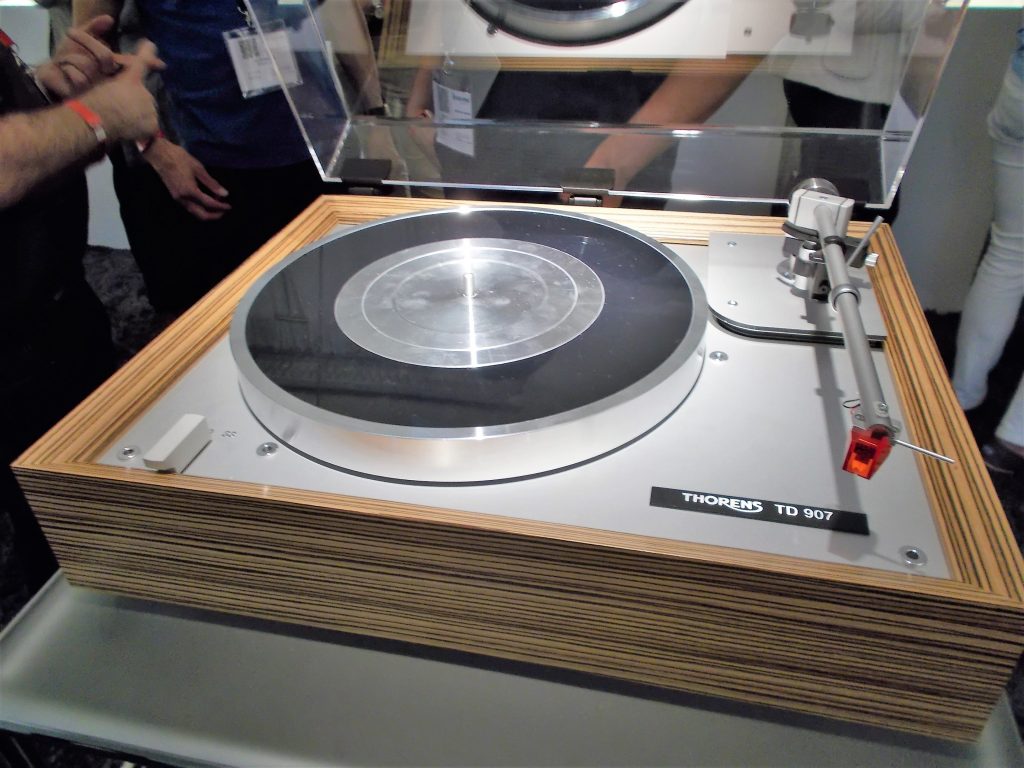 Schick 14 idler -drive turtable by Thomas Schick, built around a record cutting lathe.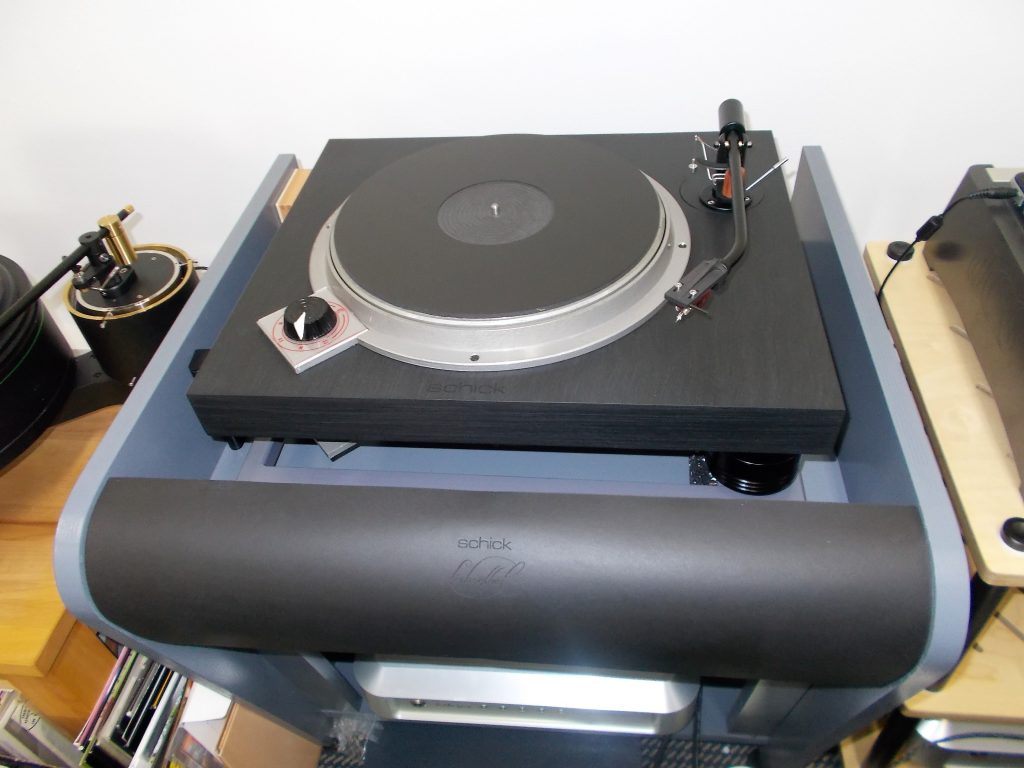 CD Players
Did you see any CD players?, asked my colleague. As been long predicted: CD players will disappear first (before they make a come back). Not all makers have given up, however. C.E.C., for example. Below is their new belt driven CD transport TL0X with a three-part chassis and external power supply. The first C.E.C. belt-driven CD transport was introduced in 1992.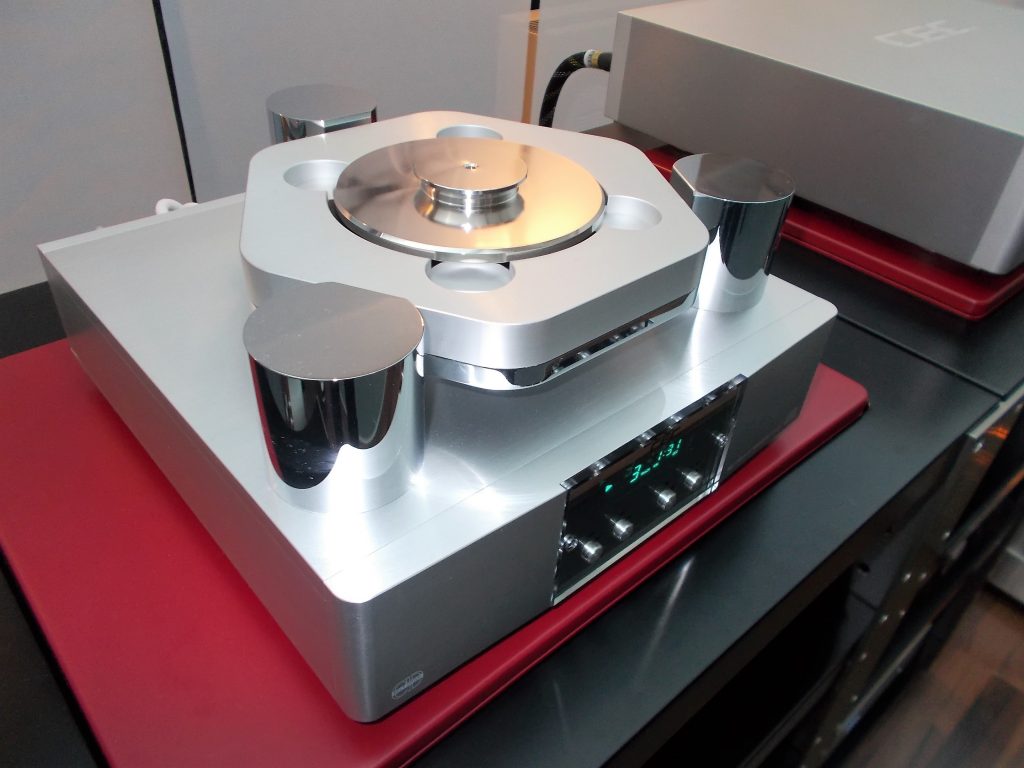 Another top-end CD transport Metronome Technologie Kalista from France.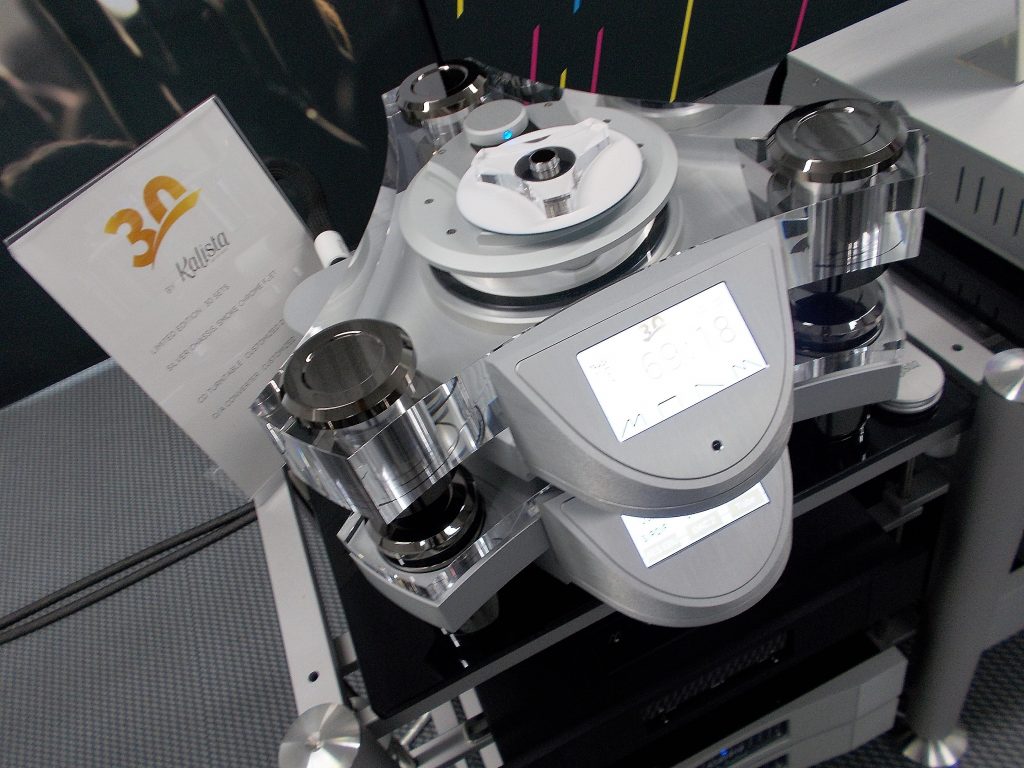 Luxman's new 380 series: D-380 CD player and LX-380 amplifier with 6L6GC power tubes. A nice sound in the room with a help of Xavian loudspeakers from Brague.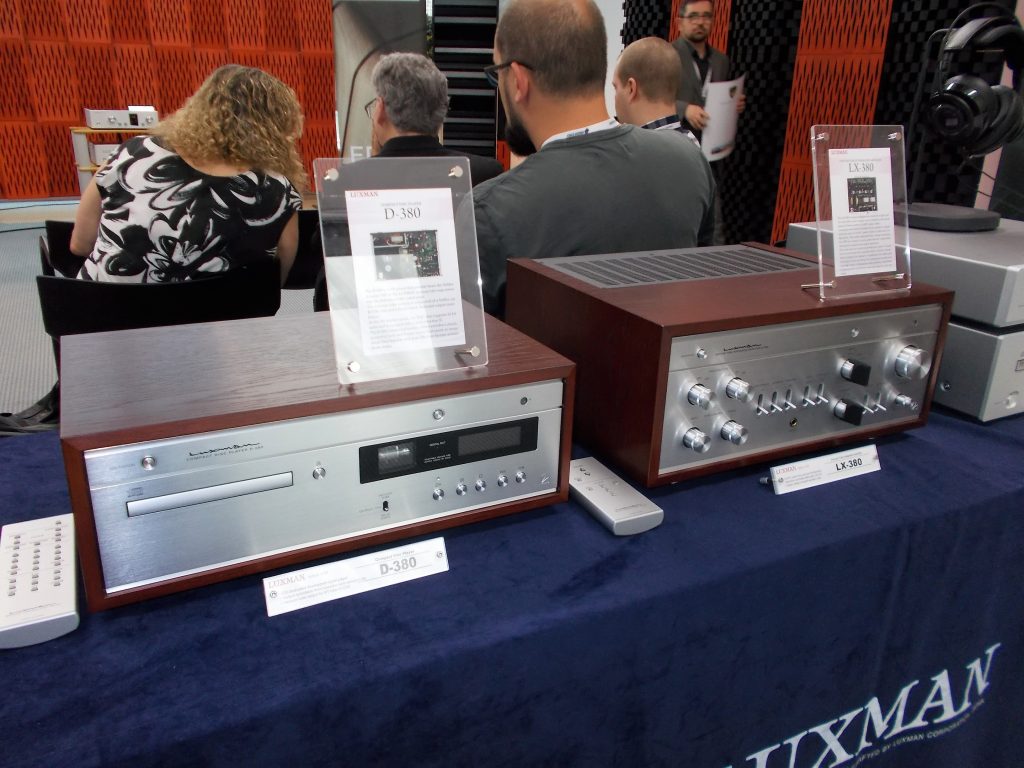 Tape recorders
EAR Yoshino Master Disc turntable side by side with Denon DH-710F reel-to-reel tape recorder. Below EAR 912 preamp sporting a number of PCC82 tubes and six trafos.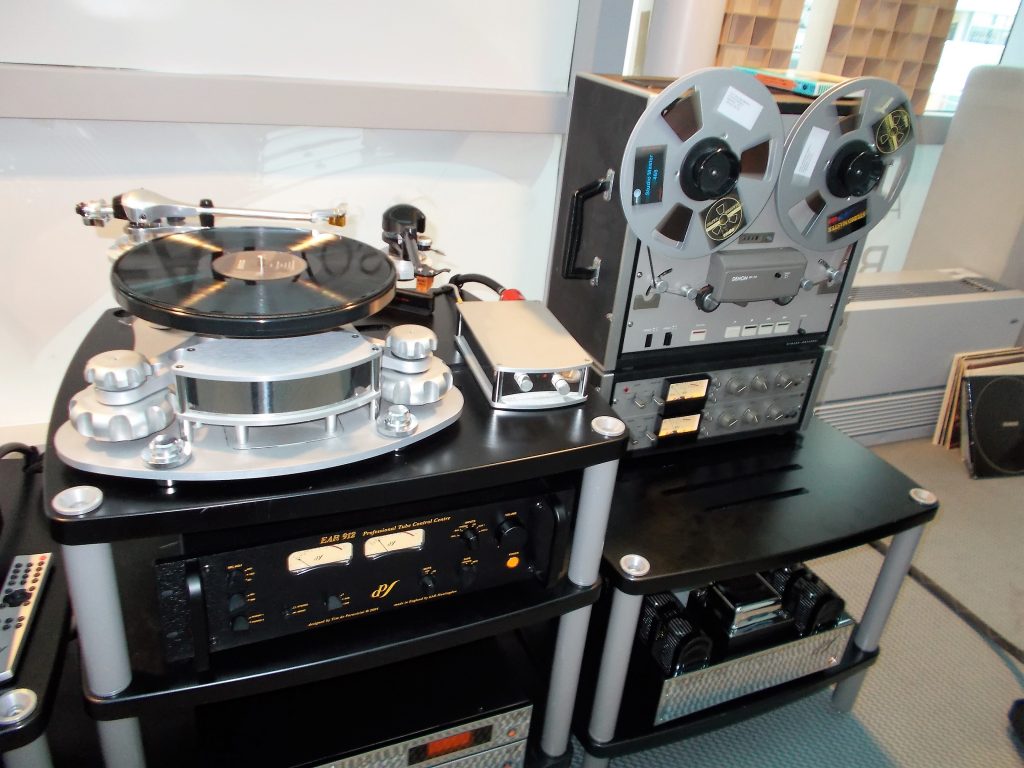 A wonderful system by Mastersound and Blumenhofer, but what would it look without the tape recorder!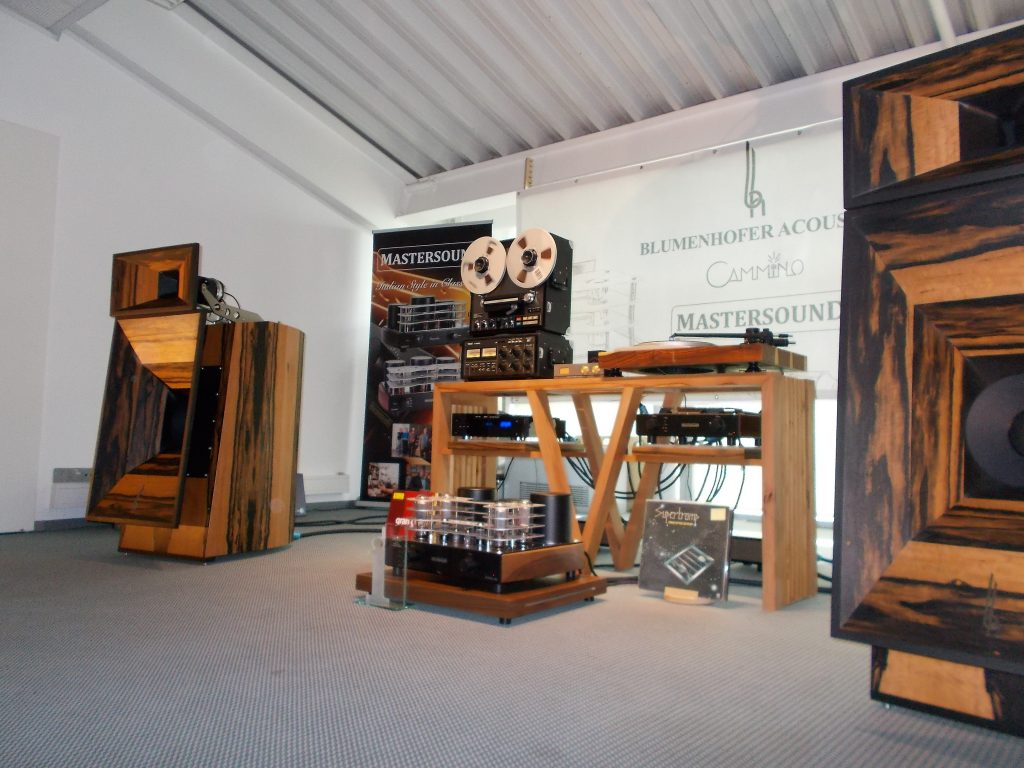 TEAC, of course, has no problems in setting the table with tape recorders. Real vintage and retro in good agreement.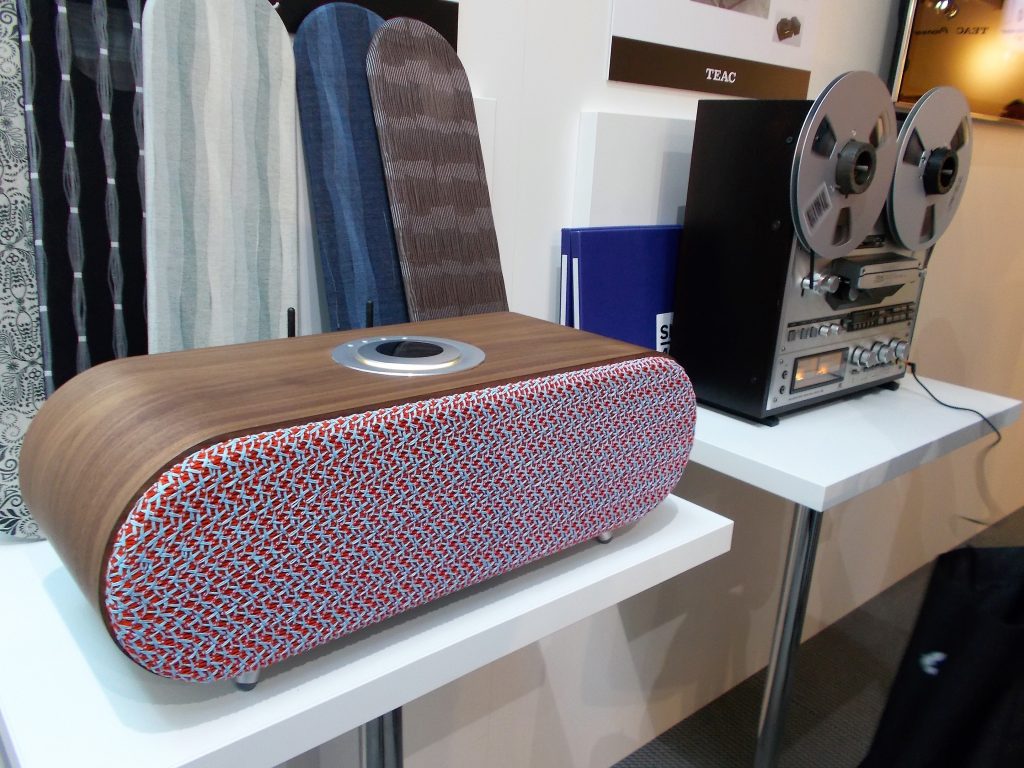 This Nagra IV-S (sorry about the pic) was found in Marten's room keeping company to the classic Thorens TD-124 turntable (below).