In 1992, a friend of mine recommended that I should buy Marantz CD-10 CD-player. And I did, and I was really happy with the player. The player didn't suffer from any technical problems over these years, and to me its sonic performance has always been very good, in comparison to other players.
Marantz CD-10 weighs about 12 kg, and is built like a tank. It is equipped with an extra heavy side panels to kill resonances, a metal transport mechanism, and four pieces of 1-bit DACs.
By accident I ran into an internet article "Jitter, Bits & Sound Quality" by John Atkinson, and another article by Robert Harley "CD: Jitter, Errors & Music", both published in the Stereophile Magazine. I also found other similar articles on jitter in CD-players. I realised that despite having a decently good CD player, I could perhaps raise its sound quality to an even higher level.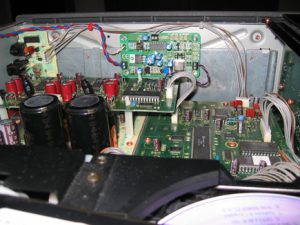 The first step was to order, via Internet, a manual for CD-10, which I then studied intensively. I noticed that CD-10 houses a simple clock oscillator for the DAC as well as an Op-Amps at the audio output stage.
In the process of verifying my assumption, I bought a second Marantz CD-10 via Internet with the intention to use it as a reference in my experiments, and also as a source for extra spare parts for my first CD-10. Initially, I couldn't hear any differences between the two 15 year old players through a series of listening tests. They also measured identically.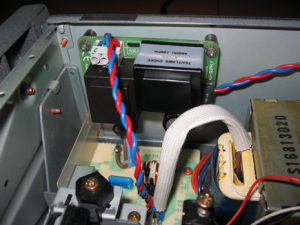 Then, at the 2005 European Triode Festival in Germany, I discussed with Guido Tent and Allen Wright, and came to the conclusion that I should modify my CD-10s not only by installing a better clock oscillator for the DAC, but also by replacing the Op-Amps at the audio output by tubes.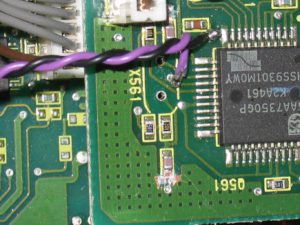 I then bought a low jitter CD clock oscillator from Guido Tent, the so called Tentalbs XLO3-modification, and installed it. The installation of the power supply (XO Supply), and the oscillator board didn't cause any problems. But to decide which parts had to be dis- and reconnected from the DAC board, where to cut the conductive strips, required quite a bit of electronic background, as well as a steady hand, and a real good soldering iron for the SMD parts. My impression is now that the required adaptations can only be carried out by an experienced "amateur" or a professional.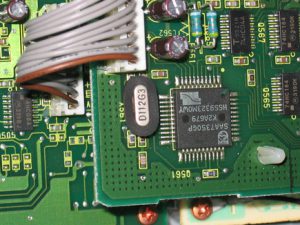 After having installed the low jitter oscillator, I decided to arrange a A-B listening test before measuring (FFT) the player's performance, not to be influenced by the measurement results. I also asked a young musician who happened to be at our house to join a blind listening test, and judge the sound quality of the modified CD-10.
With the CD burner Plextor Premium2 and the PlexTools, I made two identical CD copies from a few XRCD – this is legal in Switzerland for private use. In this way, I was able to start both CD-10 at the same time, and just by using the program source switch in the preamplifier I could carry out the A-B comparison. The XRCD records used for the listening test were: 1. "Yon can't take my blues", Doug MacLeod; 2. "Best Audiophile Voices", Various Singers; 3. "Esther", Esther Ofarim; 4. "Film Spectacular!", Stanley Black and the London Festival Orchestra; 5. "Master of Chinese Percussion", Yim Hok-Man.
After listening to enough CDs, the judgement was: the high frequency range of the modified player is fuller and more transparent than before the modification, the higher frequencies were less grainy and harsh. The flat tone of the modified Marantz CD-10 seems appeared to be rounder and softer. These results were confirmed by the FFT measurements: the harmonious frequencies of the modified CD-10 are less distinct than in the unmodified CD 10 (see the diagrams).
1kHz original and after modification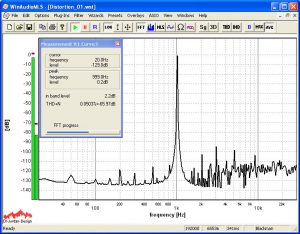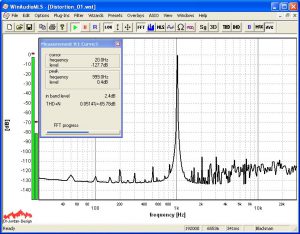 19kHz original and after modification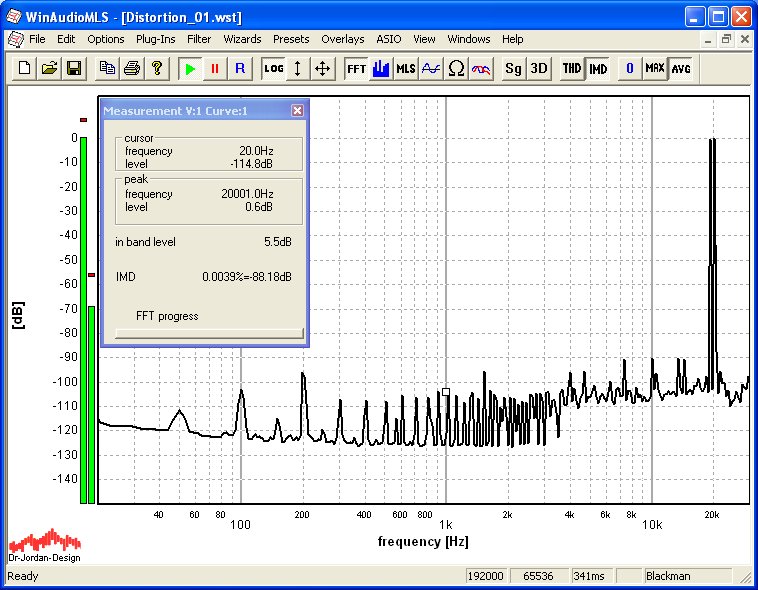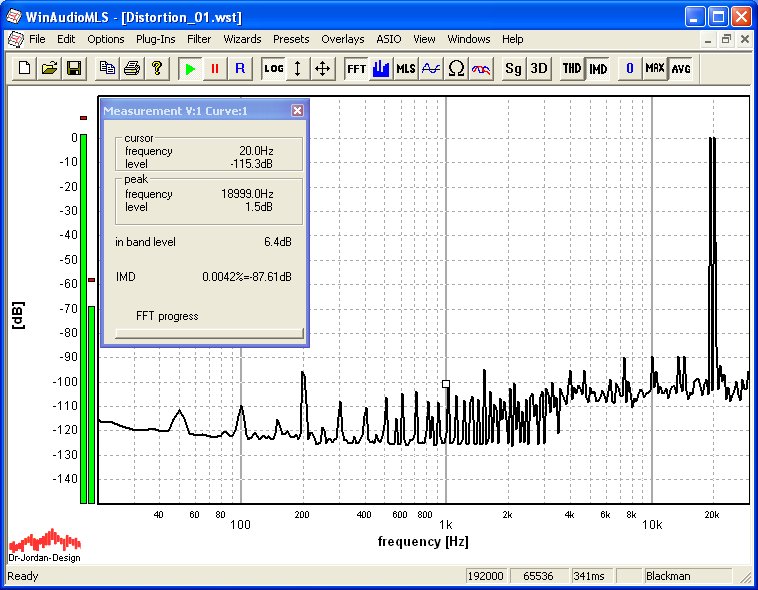 Next I will modify the power supply of my CD-10 as well as replace the Op-Amps at the output with tubes.
Tentlabs XO2/XO3 clock oscillators
XO2 and XO3 are low jitter clock upgrades for CD/DVD players. The rationale is that substituting the standard clock with a new low-jitter clock oscillator will enhance the sound quality of a digital disc player by resulting in lower distortion in the audio spectrum. XO 2/3 output jitter is below 3ps, integrated over the whole bandwidth starting from 10Hz, which is lower than in most commercially available CD-players. XO 2/3 module are based upon the XO clock module that is also sold separately. XO2 and XO3 sit on a double-sided PCB with ground-plane, and are available for different frequencies in order to match different CD players.
XO Supply is a separate power supply for all XO clock products. XO supply enhances the sound quality of clock units, due to galvanic isolation and a novel, nearly forgotten filtering technique. Prices in 2005: Tentalbs XO 2: 109 €, XO 3 139 €, XO Supply 89 €. Prices exclude shipment and payment cost. All products come fully assembled, tested and adjusted with a 5-year full warrantee.