The moment when everything I believed about hi-fi abruptly changed wasn't a moment, exactly, more like two or three hours whiled away in the back of a hi-fi shop in downtown Manhattan where my friend Jonathan Halpern worked as a salesman in the summer of 1996. The two of us sat cross-legged on the floor of a tiny listening room crammed with expensive audio equipment of recent manufacture and stared at a pair of homely, squarish plywood boxes; earlier that afternoon, an elderly widow had traded them in for a few hundred dollars. The fronts were covered with fuzzy brown fabric of the kind you might see on a vintage guitar amp, and each box concealed a ten-inch "dual-concentric" driver and a crossover made by Tannoy in the late 1960's.
Unlike Japan and to a lesser extent Europe, US didn't have an active market in older components recognized over the years as classics.
We didn't speak much after Jonathan put the first LP on the turntable, except for grinning at each other and nodding our heads. Neither of us had heard recorded music sound so unrestrained and exciting, so richly present; the widow's beat-up boxes made everything else in the store sound compressed and bleached of color. We didn't know much about what Tannoy was all about, but after we'd gone through every LP in the room I announced that I was buying the speakers. I don't think I even asked the price. Jonathan told me that he'd already decided to buy them, and of course, he had dibs. So that night I went online, located a shop somewhere in north England, and arranged to have a clean pair of Tannoy 3LZs shipped to New York.
Unlike Japan and to a lesser extent Europe, US didn't have an active market in older components recognized over the years as classics. The domestic hi-fi industry was a cult of the new, confined mainly to newish companies marketing "high-end" electronics and speakers, many essentially recycled concepts executed with brand-new boutique bits, and reinvented every few years with suffixes like "Mark IV" or "Ultimate." Seemingly there was little to be gleaned from listening to vintage hi-fi; how could it hope to compete with digital amps and ceramic tweeters? Yet a few hours with the homely Tannoys managed to fundamentally rewire our thinking about how recorded music should sound. Today, the hi-fi I listen to mostly predates my birth: various Tannoys, Altec 755s, a Garrard 301 with an Ortofon SPU. And some years ago Jonathan began to import a line of smallish green electronics, field coil speakers and phono esoterica from Japan made by Ken Shindo, equipment that had already developed a legendary reputation among hi-fi aficionados in Asia and Europe.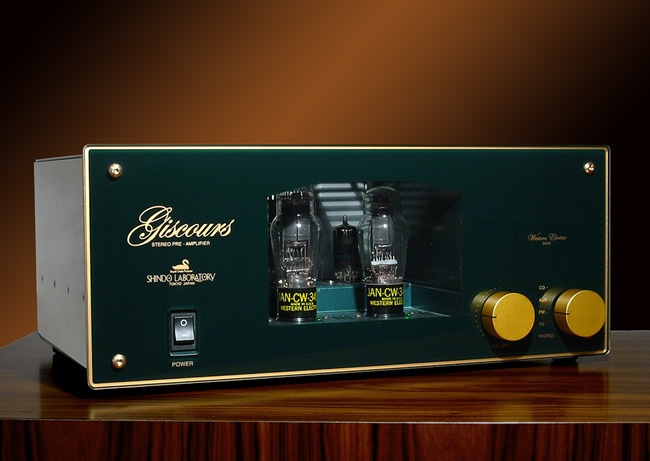 Shindo-san's take on amplification is nearly the inverse of the "high-end" engineers'— he executes highly original circuits with a slew of antique parts, like World War II-era oil capacitors and extinct German tetrodes. While most designers model their ideal sound on electronics from the likes of Audio Research or Conrad-Johnson, or even the McIntosh and Marantz components of the 1950's, Shindo's references go back to the invention of electronic recording and industrial equipment pioneered by companies like Western Electric and Klangfilm. The Shindo sound bears out the approach—it captures the musicality, richness, and unrestrained dynamics of these classics while improving their technical behavior beyond even most contemporary standards. Several weeks of living with Ken Shindo's least expensive preamplifier, the Aurieges, left me scratching my head; nothing I'd heard drew so much attention to the musical meaning of the performance, yet the little preamp also restored an octave of bass and reams of detail to my hi-fi while remaining dead quiet even with the volume knob open. Despite their sometimes pulse-quickening prices, other components in the line impressed me even more. And I couldn't help but notice that the model names, written in flowing gold script on the Altec-green faceplates, referred to French and North Italian wines, both well known and obscure.
And I couldn't help but notice that the model names, written in flowing gold script on the Altec-green faceplates, referred to French and North Italian wines, both well known and obscure.
When it comes to wine, Ken Shindo obviously isn't kidding around. Recently he arrived in New York bearing a magnum of Domaine de la Romanée-Conti's 1983 Richebourg, a red burgundy as renowned for its exquisite bouquet as for its astronomical price. More than any electronics I can think of, Shindo's amplifiers and preamplifiers differ from each other not so much in quality as in their flavor, and over nights of listening I kept wondering about the wines they were named after. Was there a connection? I wondered aloud over lunch with fellow writer Michael Lavorgna, who responded with a fascinating idea—why not find out? So on a damp April night we gathered to hear five amplifiers and taste—okay, drink—four white wines and one red. Speaker designer John DeVore of DeVore Fidelity and art collector and bon vivant Boris Kerdimun joined Jonathan Halpern, Michael Lavorgna and me at the downtown hi-fi salon In Living Stereo. Owner Steve Mishoe was our genial host. We listened through the Shindo Massetto preamplifier, spun records using Shindo-san's heavily modified Garrard 301 turntable and his version of the Ortofon SPU moving-coil cartridge, while Keith Aschenbrenner's Auditorium 23 SoloVox speakers moved the air. Uncorking was done courtesy of a three-dollar waiter's corkscrew.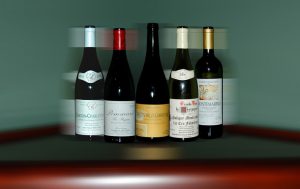 We decided to proceed price-wise from least to most, and kicked off the night with the Montille, a diminutive power amp that relies on a quad of EL-84 pentodes. It's partner—Hubert de Montille's 2000 Pommard Les Rugiens. Burgundy's most famous peasant, Montille makes pinot noir that's utterly old-world in approach, emphasizes acidity and terroir, and rewards aging. The Pommard was made in a year usually dismissed as mediocre; modest at first, after twenty minutes it began to show the telltale stink of old pinot and a long, savory finish. Not much in the way of sweet fruit but lots of structure, funk and charm. Perhaps not surprisingly, the little fifteen-watt amplifier had a similar personality. A little on the dry side acoustically, it sounded fast, detailed and balanced, and proved shockingly involving: the Montille managed to extract every last bit of musical excitement from the records, whether Pablo Casals' "Folklore Espagnol" or a Cat Power 45. Things looked promising.
The next contestant was the Montrachet, a chunky 40-watt gangster based around the EL-34 pentode that made jazz and pop—like Elvis singing "Love Me Tender" on the original RCA single—sound vast and smoky, with a terrific sense of scale and drive. Of all the amps, it had the greatest sonic resemblance to the tubed mid-20th-century classics, but seriously improved on their agility and clarity. Ken Shindo, no doubt, named the push-pull amplifier after the miniscule vineyard that sits astride the villages of Puligny-Montrachet and Chassagne-Montrachet, the most famous in Burgundy. Lacking a sponsorship deal with the Food Network, we opted for a slightly more modest 2006 Puligny from the premiere cru Folatiere vineyard, made by Paul Pernot. The creamy, riotously complex wine was arguably the night's favorite and one of the most baroque chardonnays I've had the luck to taste. Its kaleidoscopic flavors brought the mind to a delicious halt.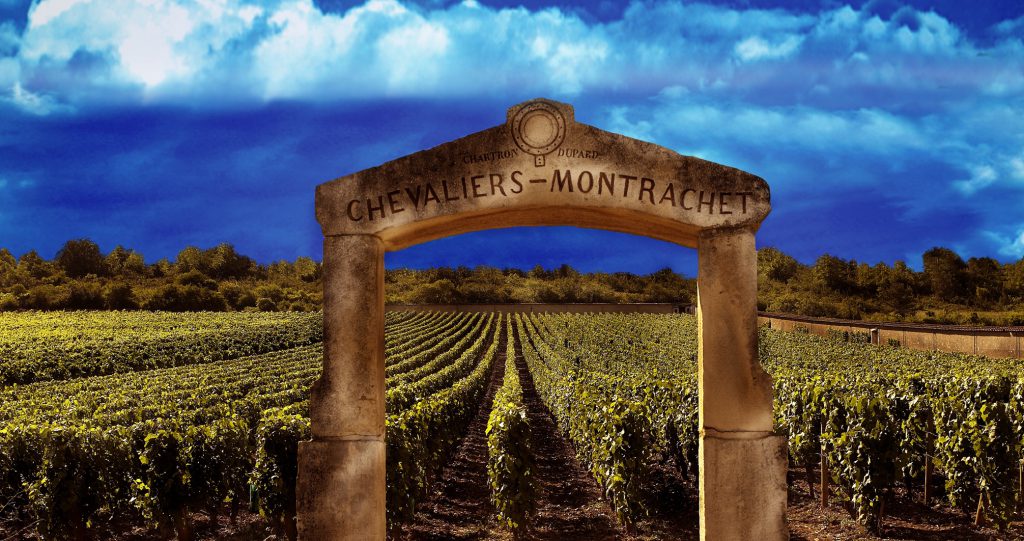 I'd assumed that Shindo-san named the single-ended Cortese after the Barbaresco producer when word came from Kawagoe, Japan, that it was actually inspired by the modest, underloved white Piedmontese grape. The biodynamically grown 2006 Ulivi Monferrato Bianco Montemarino pitched camp far from the splendors of Burgundy: oxydized in style and full-bodied, it tasted pleasantly vegetal, alive, and tensile in its minerality. The attitude was more tractor than Alfa-Romeo. With it's glowing Siemens F2As, Cortese shared the richness but added refinement— it proved surefooted with every style of music and made the previous two amps sound a little two-dimensional. It lent so much color and harmonic flesh to Louis Armstrong's trumpet that its presence between the speakers verged on the psychedelic.
At this point, warmed by the vinyl and the wine, mirth threatened to overwhelm our analytical abilities. All I can tell you is that the vino-thermionic parallels collapsed altogether when we uncorked the 2005 Les Heritiers du Comte Lafon Macon-Milly Lamartine, a bright, crisp, fairly simple Macon. Shindo-san almost certainly had in mind the Lafon's ultra-refined—and nearly unobtainable— Meursaults when he designed the single-ended 300B mono amplifier, which sounded every bit as honeyed, luxe and aristocratic. The 2004 Corton-Charlemagne from Jean-Claude Belland—delicate, tightly wound, still years from maturity—worked only marginally better with Shindo's Corton-Charlemagne—a Hermitage from Chave might have been more to the point. The 25-watt EL-34 mono amp made every record sound grounded, majestic and powerful, the Rubens to the Lafon's Van Dyck.
So is there a connection? Only Ken Shindo knows for sure. A tonier wine budget and more time could have yielded a more precise conclusion (or possibly just made us drunker). As it is, we left In Living Stereo buoyant and smiling, having tasted a few unforgettable wines and heard some of the most inspiring hi-fi equipment known to man. It was past midnight, and the Stones "Love in Vain," our coda, spilled out onto the deserted street.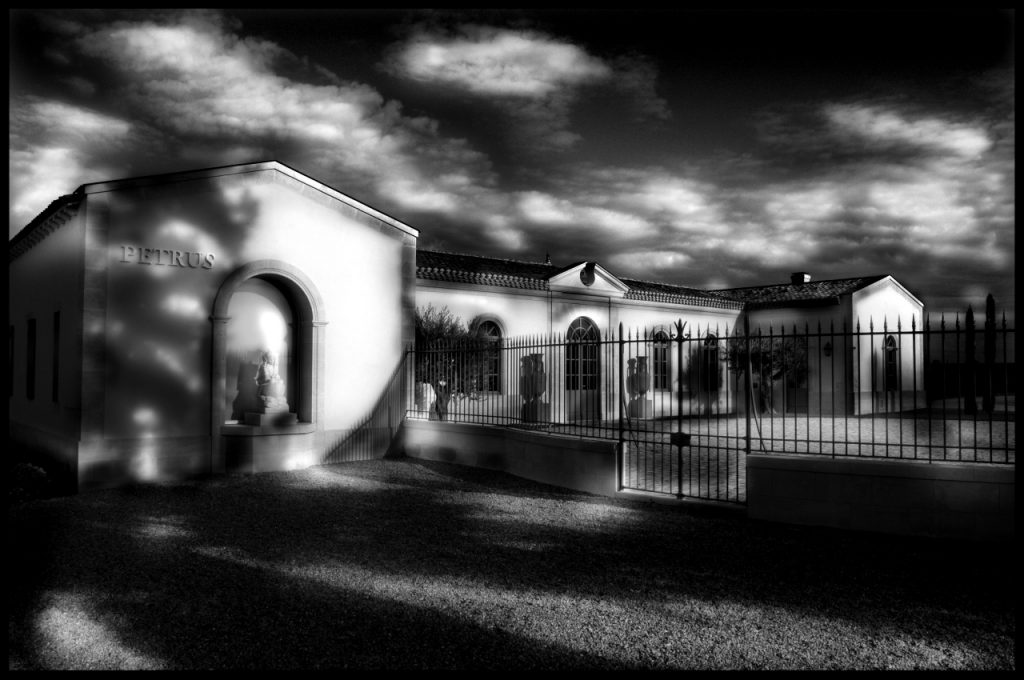 The article was originally published in INNER Issue 5.
BW images by Pekka Nuikki
Other images by Michael Lavorgna